The hazy, trancelike tracks on Blacks' Myths eponymous debut album brood restlessly, exploring colors and textures across musical styles without ever quite settling into one; the music is searching for a truth, and finds it at times, but never quite completes the search.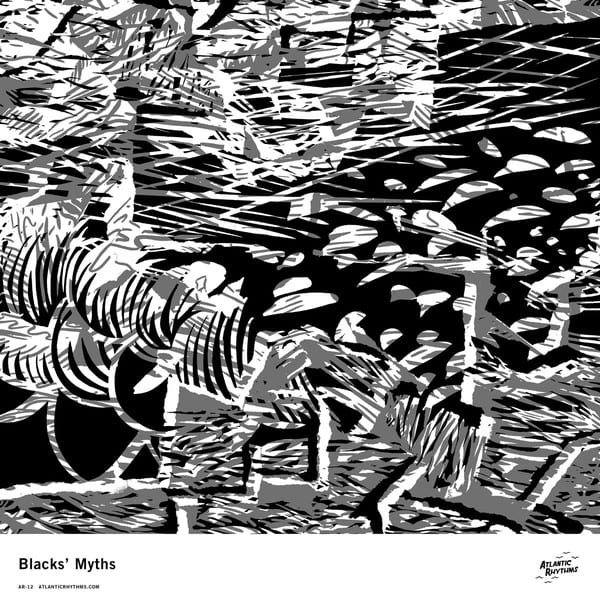 Blacks' Myths' is the project of drummer Warren "Trae" Crudup III and bassist Luke Stewart (also an editor at CapitalBop), the powerhouse duo that forms the bedrock of the acclaimed James Brandon Lewis Trio. One track on the album, "The Spear," shares elements of Lewis's hard-hitting punk-jazz aesthetic, but Blacks' Myths is on the whole a meditative, circular-sounding album, often ruminating for minutes on a single musical idea. Stylistically, its closest relative may be 20th-century minimalism: The spare sonic landscape of "Black Flight" resembles the work of Morton Feldman, and the undulating, layered rhythms of "Upper South" hearken to Steve Reich. Julius Eastman's use of spare, harsh textures as pained musings on identity and race resonate, too, as do the additive drones of experimental rock titans Swans. Yet Stewart and Crudup have their own sound, cohered by their intense sensitivity to each other and their willingness to stretch their instruments beyond their traditional roles. Stewart accomplishes this through looping and delay pedals, and Crudup through textural swells and muscular, Tony-Williams-esque barrages of intense, focused rhythm.
This is not an album to simply listen to, insofar as one might throw a track in their headphones on the way to work. It's an album that has to be experienced — lived, in a sense. Stewart and Crudup create a musical space that blends dreamlike unreality with physical experience.
In jazz, we see plenty of art that fondly looks to the past, refining familiar forms of blues and bop. We also see a lot of exciting fusions that seek to re-synthesize familiar sounds into newfangled products. But there's a third sort of artistic approach that backgrounds notions of style and convention entirely, opting instead to carry the spirit of the tradition into unfamiliar territory. Blacks' Myths sits squarely in that third camp. Its vision seems to reside years in the future, or maybe on another plane entirely. Listening to it will transport you there.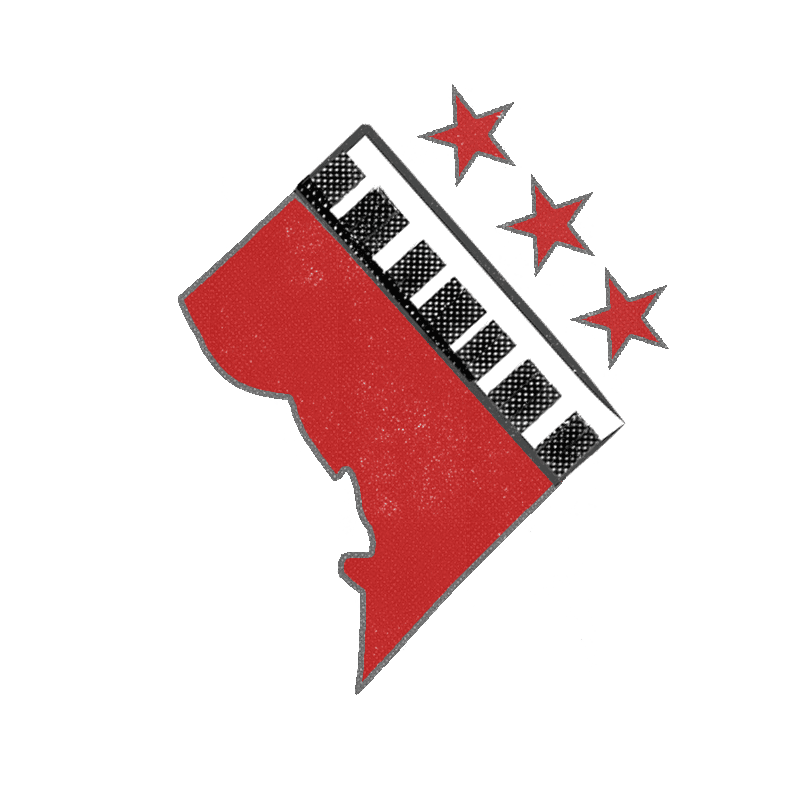 Editor's note: Luke Stewart is a member of CapitalBop's editorial board, but in recent years he has also become an undeniable force in creative music as a performer. We decided that it would be unrealistic not to place the two albums that he made or contributed to this year in the running. Stewart did not vote on those albums; instead, we re-weighted the ballots of the other four voters to give his albums an equal shot.
Comments
comments