Saxophonist Braxton Cook seemed to be following the recognizable trajectory of a young D.C. jazz musician — then he moved to New York, and the path took a detour.
Cook, 28, was born and raised in Silver Spring, Md., and started studying saxophone with Morgan Russell at the much-beloved (and now-shuttered) Dale's Music before getting more serious and starting to take lessons from Paul Carr at his Jazz Academy of Music. During his high school and first two years of college, during which he studied literature at Georgetown University, Cook cut his teeth at the great U Street jazz rooms of the 2000s: Bohemian Caverns, Café Nema, HR-57, Twins. He threw himself fully into music after transferring to Juilliard in the fall of 2011; there, he began to feel like his identity could not be expressed in full through strict adherence to jazz tradition. "It wouldn't make sense to me to only use a style of music I studied for, like, five years, seven years," Cook said in a phone interview. "That's not the totality of my entire life." 
Cook began to realize a greater vision on his 2017 release Somewhere in Between, on which he performs on both saxophone and vocals. Cook credits the mentorship of renowned trumpeter Christian Scott aTunde Adjuah, who has articulated a genre-blurring "stretch music" concept, as a major source of inspiration. Following 2018's No Doubt, Cook's sound now evokes several touchstones: Grover Washington Jr.'s accessible jazz-pop of the 1980s, the haunting-yet-captivating R&B of Frank Ocean, Kenny Garrett's virtuoso riffing; Scott's trap-jazz beats.
Braxton Cook returns to the U Street area this Wednesday — but this time at the 9:30 Club — opening for the neo-soul trio Moonchild, whose members are also jazz-trained instrumentalists. When I called Cook, my first burning question was whether he ever saw himself playing at such an iconic venue outside the jazz circuit. In the conversation that followed, he hit on his desire to put his music into such spaces, his evolution as a vocalist and the crippling ideal of "perfection." This interview has been edited for length and clarity.
CapitalBop: So many rock bands in the DMV — and from all over — look to the 9:30 Club as this huge benchmark in their careers. Did you ever dream of hitting that stage? Was it a space you ever saw yourself in?
Braxton Cook: Man, to be honest, not really. Back in the day, growing up, I was just thinking very much straight-ahead jazz. For me, it was more like Blues Alley and Twins and Bohemian Caverns and wanting to have my own band there, on U Street. That's how I was thinking of things back in the day. I think over time, my music started to evolve and just reach different audiences, and now venues like that have become a reality — a new dream, I guess you could say.
CB: You've spoken before about how you grew up idolizing guys like Grover Washington Jr. and how he took jazz into different spaces and audiences. Did you look to that kind of example as your music evolved into this new reach? Where do you see the pivot?
BC: I would say I remember, when I made that Butcher Brown project, that was very much inspired by Grover Washington and stuff. But it really wasn't until I started singing, or at least putting that out — I was always singing in theater or church, but once I started putting that music out in 2017, with Somewhere In Between — that I started getting those kinds of looks. I started to get more buzz around my music, around my name, doing some larger venues, and started getting more of those looks like collaborating with more R&B artists like Tom Misch and Mac Ayres and stuff like that. I would say that's when those things started opening up to me.
CB: So, as a saxophonist who grew up learning straight-ahead from Paul Carr and went to Juilliard for jazz saxophone, what led to you wanting to sing on your records — to step out as more of a vocalist?
BC: It's a good question. I would say it took me time to step away from school a bit, step away from Juilliard, give myself a little bit of time to just write and figure out my voice and figure out my sound. I graduated in 2015. So between 2015 and 2016, when I was writing that new music, that year was a very transitional year for me, artistically: fully stepped out of school, no longer just seeing myself as a jazz saxophonist, really touring and working with other artists, full-time on the road with Christian [Scott aTunde Adjuah] and a little bit with Marquis [Hill] and Christian McBride.… Just being around other artists full-time just inspired me to do other things and encouraged me to incorporate other styles of music. And that was always Christian's vibe, and that was the year he transitioned out of doing more indie kind of jazz to more trap-influenced. Watching that and being part of that genesis as well, that transition for him, inspired me. And I knew I was always into R&B and these other styles of music, but I did it more my way, by incorporating vocals and stuff. 
CB: In the middle of all of that, how did your vocals become the key to this new sound you wanted to make?
BC: I didn't know if any of it would work! I didn't know that at the time; it's just what I was hearing. And even the Butcher Brown stuff had vocals originally. I was just afraid to put it out. Like that tune "DMV" and "Ooooo" and stuff like that — on those tracks, I originally wrote lyrics to a lot of that stuff. I just didn't want to put it out. I didn't have the courage, I guess, until I had some time away from everything.
CB: Does that fear come from the mindset of being a "jazz musician" and a "horn player"?
BC: Yeah, a little bit. That's some of it, definitely. Some of it is age, experience, all kinds of things; but that was a good deal of it. I was in school and that's just how I saw myself. No one else was really doing that; no one was singing or rapping or doing anything of the sort at Juilliard. … You see a lot of people doing it now, but at the time I didn't see a lot of that, so I was kind of nervous about it.… But it's something I was always hearing … that's how melodies come to me, vocally — and mood and feeling and all that stuff.
CB: So, what gave you the courage to do it on Somewhere in Between and No Doubt? What was the catalyst such that you felt like you finally could, or maybe even needed, to sing?
BC: Well with Somewhere in Between, a lot of it was trying to capture a nostalgic but forward-looking kind of sound. That's both with conceptually with how I view jazz — how you need to know the history but also be trying to push it forward. And it was just about — the lyrics and stuff were about my girlfriend at the time, now my wife, and that feeling at the time of not knowing what the next step is. No Doubt, now a year after that, you hear some maturation in the sound and the lyrics and the vocals and everything. I think there's a little bit of a stronger understanding of where I am, where I'm at, and what it is I want to say.
So, in a sense a lot of the music is like a diary for me. It's chronicling how I feel, how I'm thinking at this time. And that's how I think about it; I don't overthink about "does this sound perfect?" That was something that would stagnate me and a lot of my peers in school, but it's not about that. Yes, I'm going to sound better in a year from now, but that's what it is. You just keep it moving, but stay honest.
CB: That idea of being stagnated by the pursuit of perfection is really fascinating (and worrying) to me. How did that manifest for you and your peers?
BC: It could mean just like: perfect intonation, perfect this, perfect time, perfect whatever! Sometimes it's just running scales, running ideas into the ground to the point that the spirit of it is missing and is gone. … For me, in the school year there were just periods where you would lose inspiration from overdoing stuff. And the culture! The culture is a very, very serious conservatory; you can imagine that bleeding over into the jazz program. Sometimes it's not the most conducive space to create a creative environment. 
CB: Going back to your albums and how they were reflective of your feelings, was the R&B and the vocals and that sound you were working on a more natural way for you to express those emotions? Was that more honest to you for how you wanted to express yourself?
BC: I guess so; that's how my feelings come out. … I guess it's R&B. That's the music I grew up on and it speaks to me. So does jazz. All of it kind of does. A lot of different forms of music speak to me but R&B, gospel, pop, jazz, all that stuff — whatever you want to call it — those are the sounds that make me me, so why not speak to them? Why not incorporate them? It wouldn't make sense to me to only use a style of music I studied for, like, five years, seven years: That's not the totality of my entire life. If I want to use something or create a sound that is uniquely me and something I could stick to for a long period of time, why would I use something that's just bebop? Of course, I love it, but I couldn't imagine just doing that. I want to do something that's going to fully encapsulate me, and allow me to show all these different sides, and I can grow in.
CB: To tie it all back to D.C.: I know you grew up as a musician studying with Paul Carr. Do any of his lessons still resonate with you today? Is there any wisdom that still guides you as a musician?
BC: Well, Paul is the main person that taught me transcriptions — he's the one who stressed that — which is essentially a reminder to study. You don't have to write it out, but study like crazy. You could spend half your day just making new stuff, but eventually I feel like the well of inspiration can dry up. When you hit those pits, it's good to be in the habit of always listening to music, checking it out and learning it. He's instilled that in me; it's something that I love to do. It's always going to help me out: developing your ears, learning how to hear, transcribing at all times, learning from the masters. 
CB: And keeping your ears open.
BC: Yeah! Yeah, man.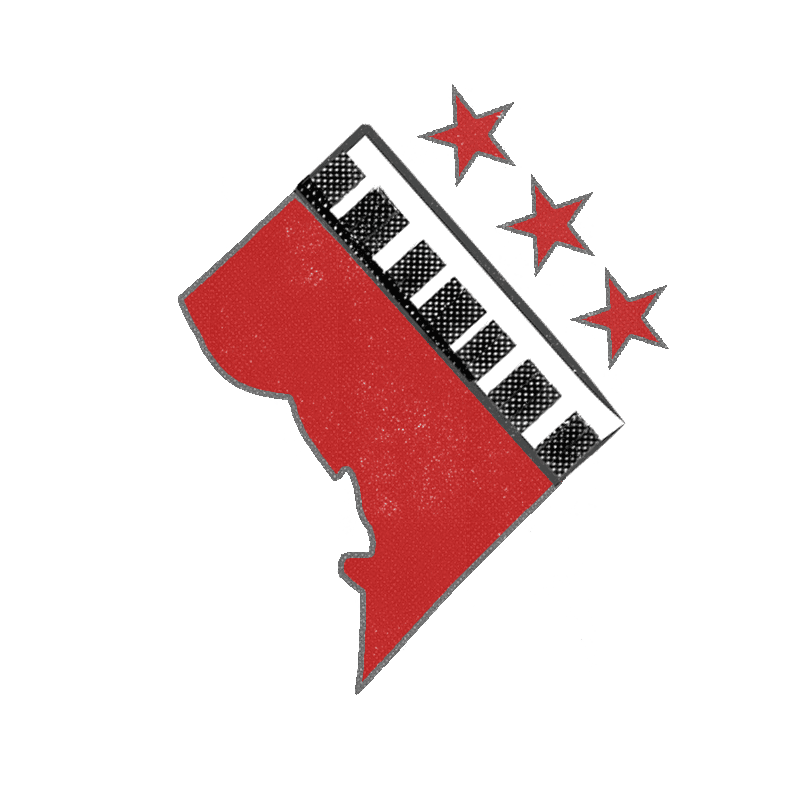 Comments
comments