For the second annual Funk Parade, a daylong shutdown-slash-activation of U Street's famous Black Broadway corridor, CapitalBop presents three leading bands from D.C. The courtyard will be filled with art, vendors and a pop-up bar, and a DJ will spin between sets. All of the day's festive music demands dancing, with each performer drawing a personal connection between D.C.'s musical lineage and the greater African diaspora. And it's free!
Cheick Hamala Diabate hails from Mali, where he was born into a family of griots, or musical historians. A Grammy-nominated multi-instrumentalist, Diabate plays the guitar, banjo and ngoni—a West African stringed instrument with a warm and penetrating sound. He's collaborated with greats such as Salif Keita and Bela Flek, in addition to recording a handful of his own albums.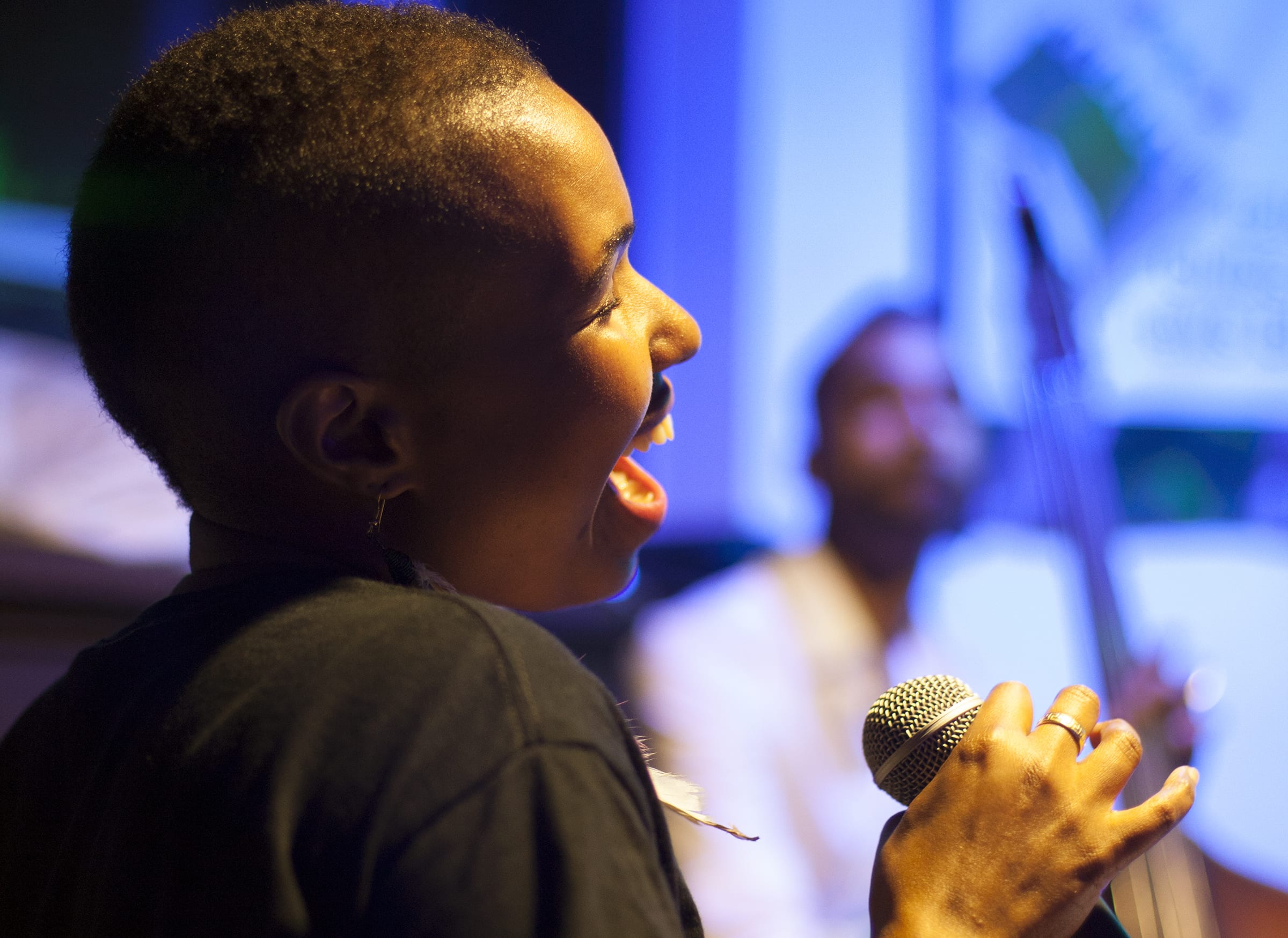 Akua Allrich is one of D.C.'s most beloved voices. Drawing on the influences of Nina Simone and Miriam Makeba, plus modern singers like Ledisi, Allrich puts on a heart-racing show that pounds with rhythm and soars with positivity. She's released two albums and is at work on a third, with help from the New Orleans trumpet great Nicholas Payton.
The JoGo Project is an eight-piece band that blends jazz and go-go, and conducts an energy of its own. It's led by 25-year-old Elijah Jamal Balbed, the Washington City Paper's "Best Tenor Saxophonist of 2013" and the former lead sax man for Chuck Brown.
Schedule
12:00 Lot opens
1:00 JoGo Project
2:30 Akua Allrich
4:00 Cheick Hamala Diabate
Comments
comments