The 5th Jazz and Freedom Festival

An MLK weekend celebration of live music, learning and activism, presented by CapitalBop, Shannon Gunn and Eaton DC
Featuring Todd Marcus, Cristian Perez, Angel Bethea, the Jazz and Freedom Octet, and poet/community advocate Claudia Rojas

Sunday, Jan. 19, 2019
3 p.m. doors
3:30 Panel Discussion
4:30-9:15 Five sets of music & poetry
9:30 Jam session

Eaton DC —— 1201 K St. NW, Washington, DC 20005
Give what you can (suggested donation $20) —— all proceeds benefit ICE Out of DC
The new decade has begun in chaos. All across the globe, we are feeling the first shocks of what will undoubtedly be a year of bitter battles — for the planet's survival, for peace, for world health and for civil rights. Creative music communities know this fight all too well: Throughout the often-cruel history of the U.S.A., music — especially Black music — has meant persistence and resistance and memory, helping to unite communities striving for freedom and opportunity.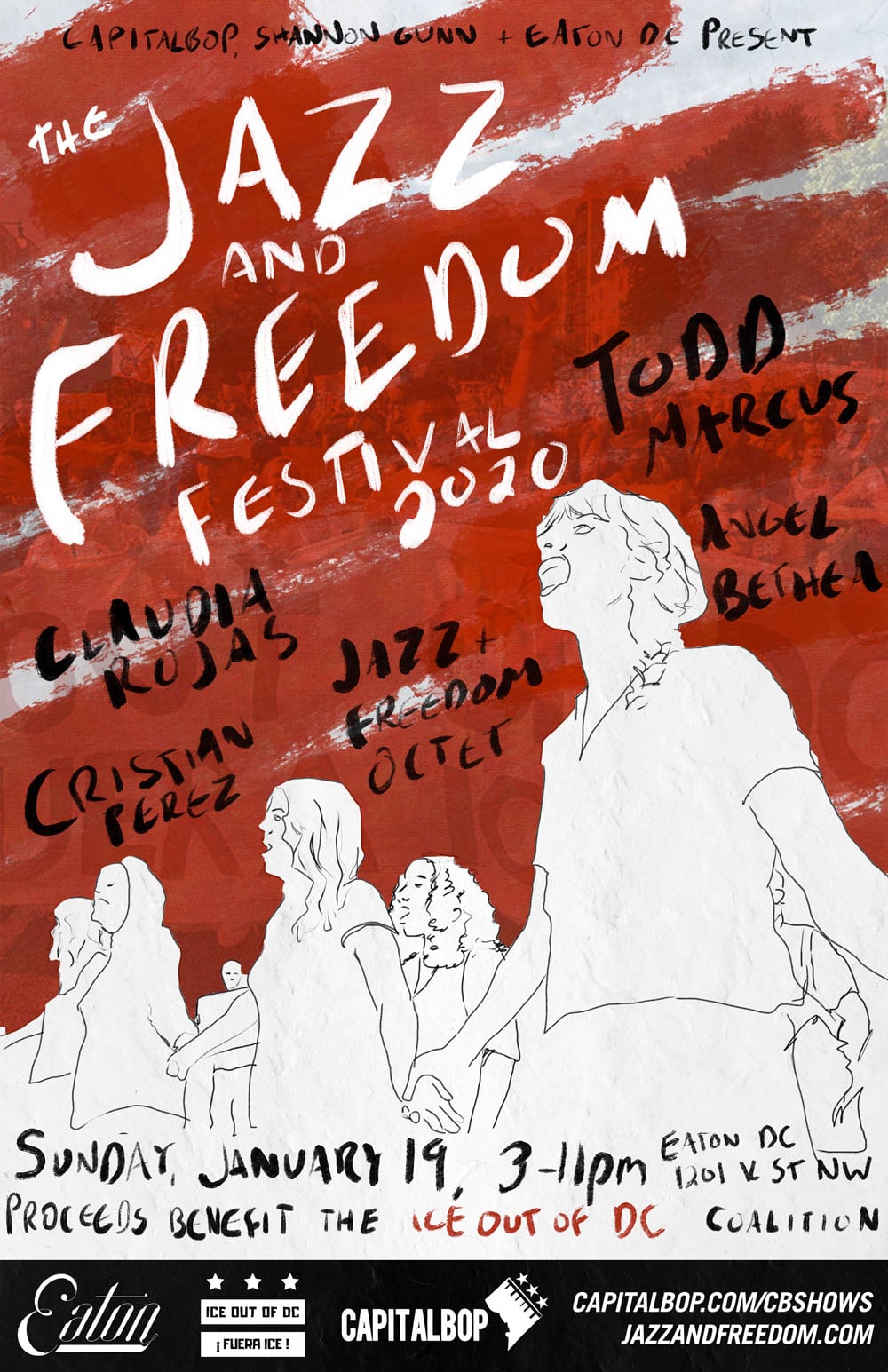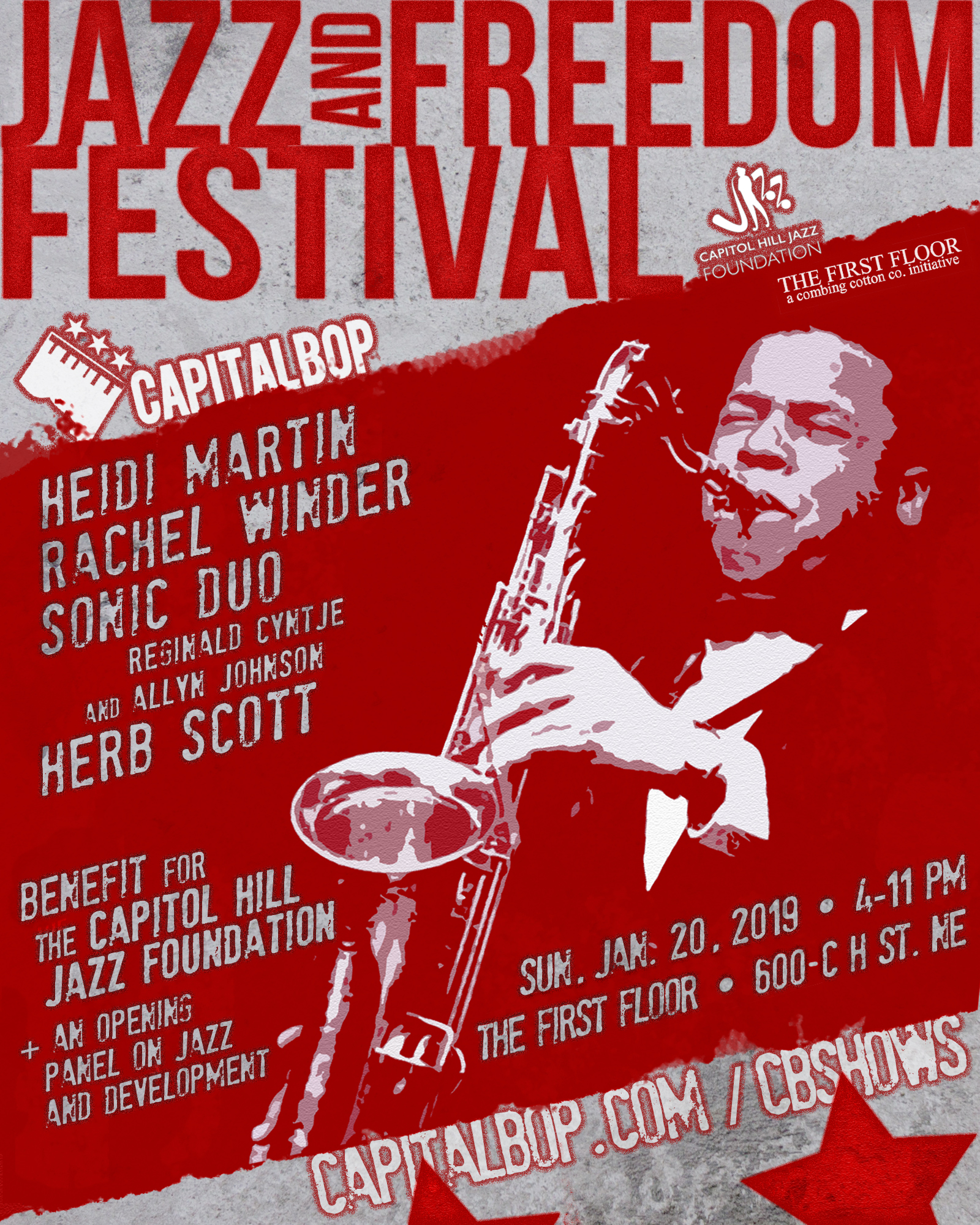 Today, probably the greatest civil-rights challenge facing our country has to do with our treatment of immigrants, particularly those arriving from countries just across our Southern border. That's why, on Sunday, Jan. 19 — the day before Dr. Martin Luther King, Jr. Day — CapitalBop will be hosting this year's Jazz and Freedom Festival, an all-day musical celebration and benefit, to help raise awareness and funds on behalf of organizations fighting for immigrant rights right here in our DMV community.
Each year, the festival gathers members of D.C.'s overlapping communities of artists, activists and audiences for a day of music and conversation around a different social justice issue. It also operates as a benefit for a community organization doing activist work in the DMV: Empower DC in 2015, Black Lives Matter DMV in 2016, WPFW 89.3 FM in 2017, and the Capitol Hill Jazz Foundation in 2019.
This year, our partner organization is actually a coalition: ICE Out of DC, a group of organizations committed to fighting the abusive behavior of Immigration and Customs Enforcement agents within D.C. communities. ICE's notoriously disruptive — and sometimes illegal — behavior has been loudly decried by D.C. residents of many backgrounds. ICE Out of DC's mission, in their words, focuses on "ending the District government's criminalization of immigrants including its collaboration with ICE raids and deportations…fighting for a DC that invests in the growth, health, and healing of its people rather than in cages and deportations."
The coalition includes immigration-focused groups (including United We Dream DMV, Sanctuary DMV, and CARECEN Latino Resource and Justice Center), faith groups (including the Congregation Action Network and Calvary Episcopal Church), legal services nonprofit Just Futures Law, advocates from Georgetown University, and others.
The Jazz and Freedom Festival is the brainchild of Shannon Gunn, jazz trombonist, composer, arranger, and producer. She was inspired by a similar event at Michigan State University where professor Rodney Whitaker and students performed pieces from Max Roach and Oscar Brown Jr.'s "Freedom Now Suite" as part of a Martin Luther King, Jr. Day celebration in 2003. She first approached CapitalBop to co-produce the festival in January 2015, at the now-closed Union Arts.
CapitalBop is partnering on the festival this year for the first time with Eaton Hotels. The Eaton has often integrated both jazz and activism into its spaces since opening in 2018. The Jazz and Freedom Festival will fit nicely into the hotel's beautiful ground-floor gallery space, as well as its mission to advocate for social justice and community power.
On Jan. 19, doors open at 3 p.m. We will host a panel discussion with representatives from ICE Out of DC and special guests at 3:30 p.m., followed by a performance by the Jazz and Freedom Octet (a group of D.C. jazz heavyweights organized by Gunn) at 4:30, a trio led by drummer Angel Bethea at 5:30, and a quartet led by guitarist Cristian Perez at 6:30. At 7:30, poet and community advocate Claudia Rojas will recite her work. At 8:15, star clarinetist Todd Marcus will lead his trio in a set of music. The night will conclude with an open jam session. Breaks in the program will be complemented by short pieces by Rojas and short announcements by CapitalBop staff and members of the ICE Out of DC coalition.
Please come out to support a crucial cause at a critical time — while connecting with your city's jazz community and hearing your neighbors' stories.
¡Fuera ICE!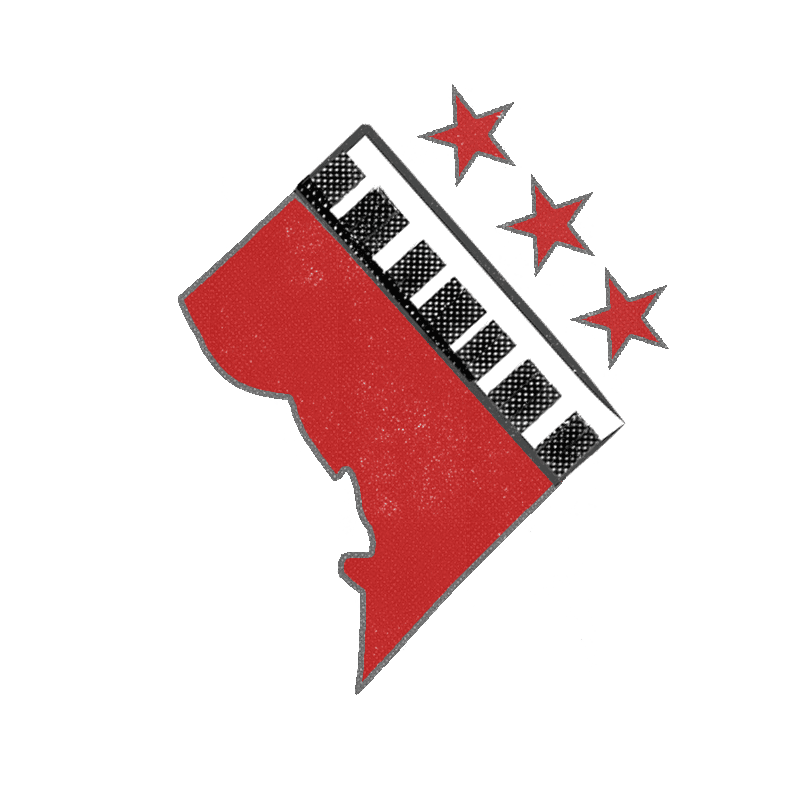 Want to give before you go? Donate to the festival's fundraiser in advance, online!
SCHEDULE
| | |
| --- | --- |
| 3:00 —— | Doors open |
| 3:30 —— | Panel discussion with members of ICE OUT OF DC coalition organizations and Claudia Rojas |
| 4:30 —— | The Jazz and Freedom Octet |
| 5:30 —— | Angel Bethea Trio |
| 6:30 —— | Cristian Perez Quartet |
| 7:30 —— | Claudia Rojas, poet and community advocate |
| 8:15 —— | Todd Marcus Trio |
| 9:15 —— | Jam session, open to the public |
Comments
comments