If you're reading this, chances are you're already aware of how diverse and exciting D.C.'s jazz scene is. You might also know that in D.C. we're lucky to have one of the most thriving house-concert scenes in the country. Most house shows feature rock and electronic acts, but that's not always the case. And this coming Sunday, we're bringing it all together with a star-powered gig at the best house venue there is—Paperhaus. It's our first-ever house concert, and we're pretty excited about it.
Guitarist Mary Halvorson and drummer Ches Smith are two of the most acclaimed experimental voices in contemporary Creative Music. This Sunday they'll present a special double bill of solo performances. And there will be a fiery opening duo set from D.C. drummers and multi-instrumentalists Ian McColm and Nate Scheible.
Come cap off the summer with a bang. This Sunday night, grab yourself a cozy spot at Paperhaus; bring your own drinks and $15 to donate to the musicians; and brace yourself to experience some of the wildest, most beautiful music you've heard in a long time.
MARY HALVORSON
Mary Halvorson has risen over the past 10 years to become perhaps the most acclaimed guitarist of her generation; she's just released her first solo guitar album, Meltframe, featuring her own unique take on jazz standards and more obscure covers. It's the latest chapter in a career that has established her as a player who's as idiosyncratic as she is inspiring.
Halvorson has been a in New York's jazz and improvised music community since 2002; she studied with saxophone legend Anthony Braxton at Wesleyan University, and other mentors and the New School. She is also an active member of bands led by Braxton, Tim Berne, Taylor Ho Bynum, Trevor Dunn, Tomas Fujiwara, Ingrid Laubrock, Mike Reed and Marc Ribot, among others. Her voice on the guitar has subtle power and a corkscrewing, mind-bending complexity. She is known for playing hard, yet her note choices and improvisational ideas flow endlessly and subtly. She has developed a personal vocabulary on her instrument, tastefully augmented with a modest array of effects pedals; she often surprises her fellow musicians as well as the audience.
CHES SMITH
Under the name Congs for Brums, Ches Smith has released three solo albums of music for vibraphone, drums and electronics. Through this solo project he's showcased his many musical interests, from Haitian drum rhythms to electronic drones. Born and raised in California, Smith came up within the state's historic punk and metal scenes, while simultaneously listening to and experimenting with jazz and improvisation. He studied with masters Fred Frith, Pauline Oliveros and others while attending Mills College; while there, he founded the popular underground bands Theory of Ruin and Good for Cows. Additionally, he toured with the cult-prog group Mr. Bungle.
Since moving to New York in 2008, Ches has risen quickly. He's performed with many of the city's most well-respected and high profile improvisers and groups, including Marc Ribot's Ceramic Dog, the Mary Halvorson Trio and Quintet, Xiu Xiu, Tim Berne's Snakeoil and Secret Chiefs 3. He was also recently featured on the critically acclaimed Palo Colorado Dream.
IAN MCCOLM/NATE SCHEIBLE
The Ian G. McColm/Nate Scheible Duo was born out of a series of informal practice sessions between two multifaceted, D.C.-based improvisers. Together McColm and Scheible perform in a dueling-drum set format, facing head to head as they unleash waves of varied sound and intensity. McColm is a multi-instrumentalist and composer residing in Alexandria, Va., who has performed nationally and internationally in a range of ensembles—including the drone/ambient duo Nagual—and under his solo moniker, I.G.M.
Scheible is originally from Cleveland, Ohio, where he was a stalwart figure in the improvised music community. Since moving to D.C., he has collaborated with Pat Cain, Layne Garrett and many others. He released a solo cassette of invented tape loops, and has since become one of the more exciting voices in D.C.'s improvised music community.
Come hear all these singular talents on Sunday!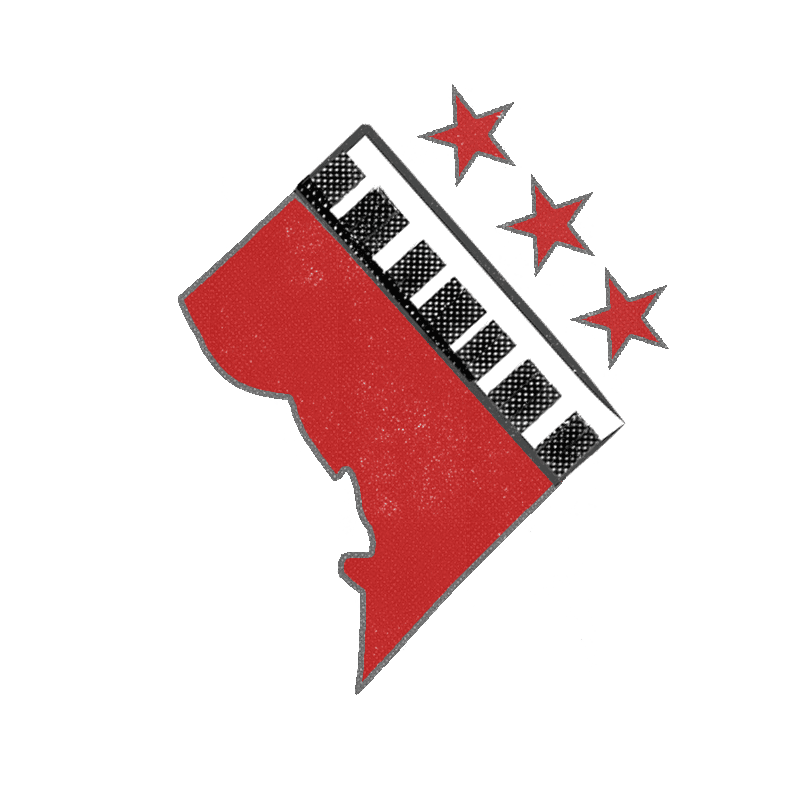 Comments
comments