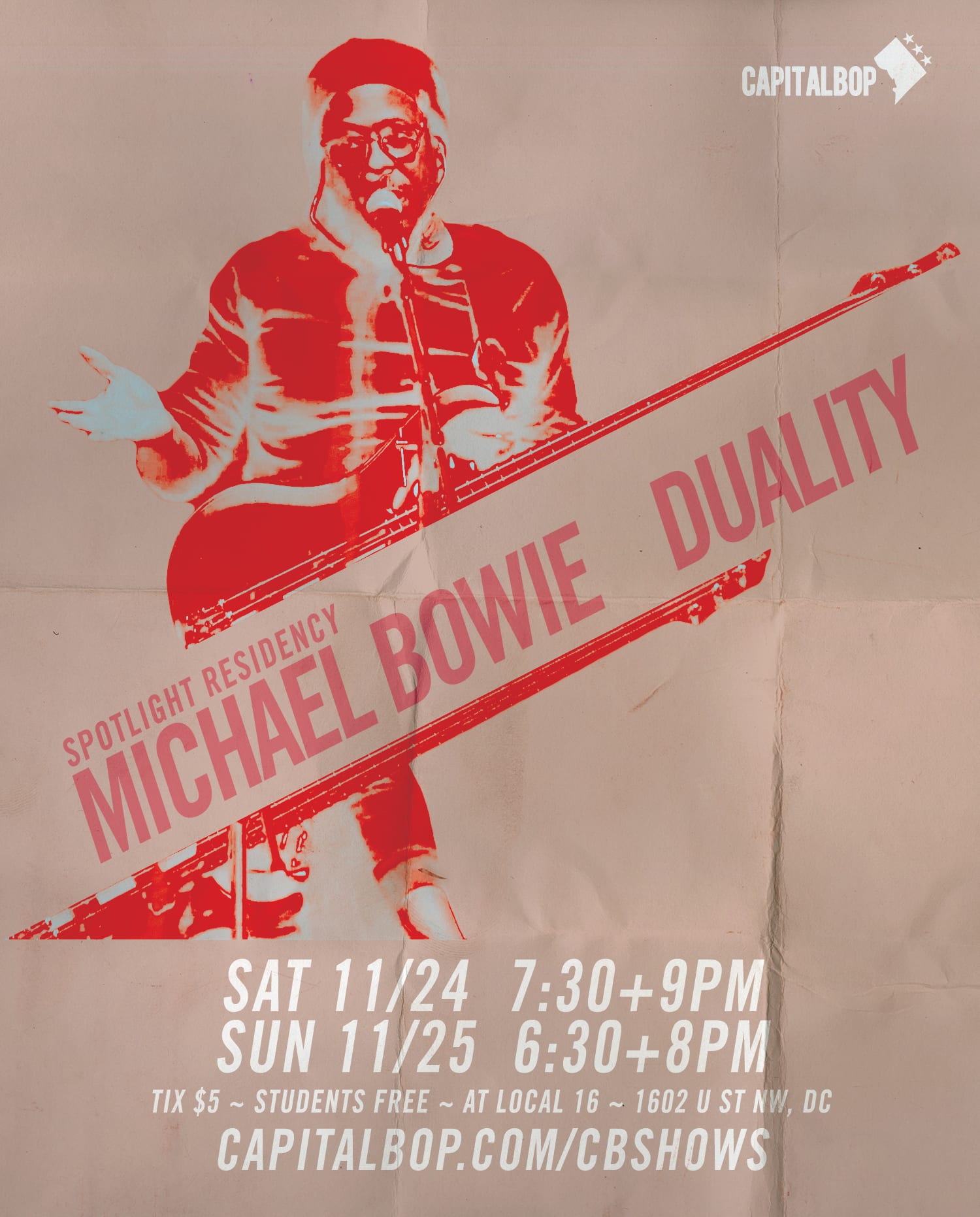 ---
SPOTLIGHT RESIDENCY, NOVEMBER 2018:
MICHAEL BOWIE "DUALITY"
ELECTRIC — Saturday, Oct. 24, 7:30 + 9 p.m.
ACOUSTIC — Sunday, Oct. 25, 6:30 + 8 p.m.
tix $5, free for students and dinner customers
at Local 16 // 1602 U St. NW

Student concert/workshop, date TBA
at Sitar Arts Center // 1700 Kalorama Rd. NW


On Nov. 24-25, the weekend after Thanksgiving, Bowie will join the spirit of musics past, present and future. The setlist and band will remain the same for both nights, but the Saturday show will feature electric instrumentation, while the Sunday show will have an unplugged vibe. Join us at either show — or at both, to see how style and texture can transform a piece of music.

---