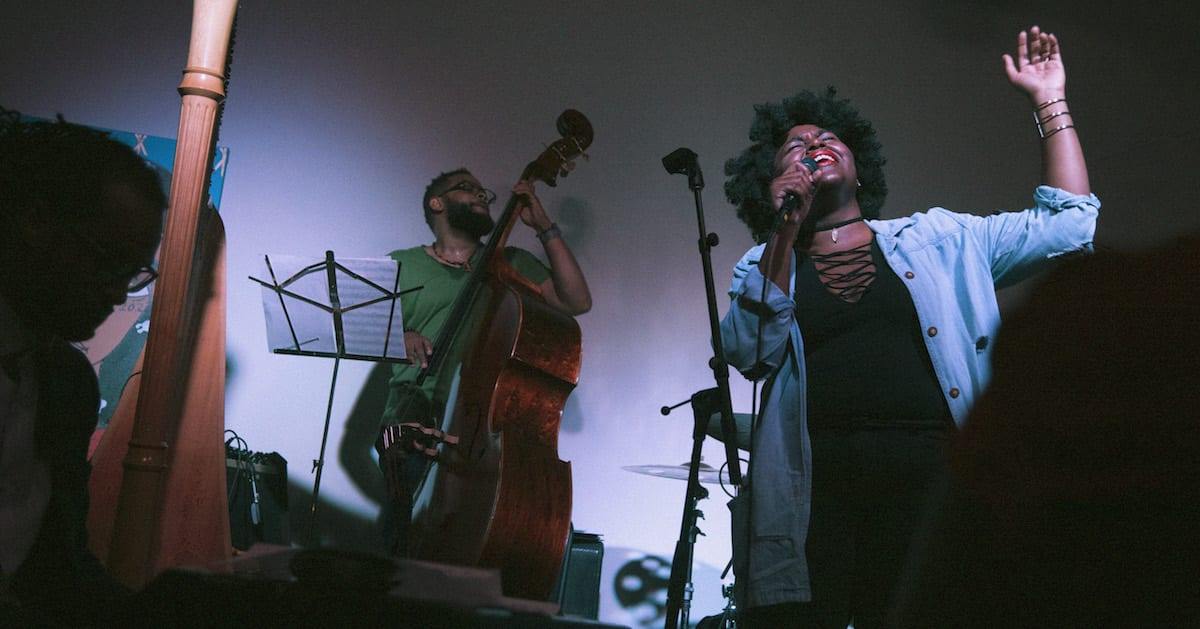 Not a musician? Check out our audience resource page for a guide on how to support D.C. artists.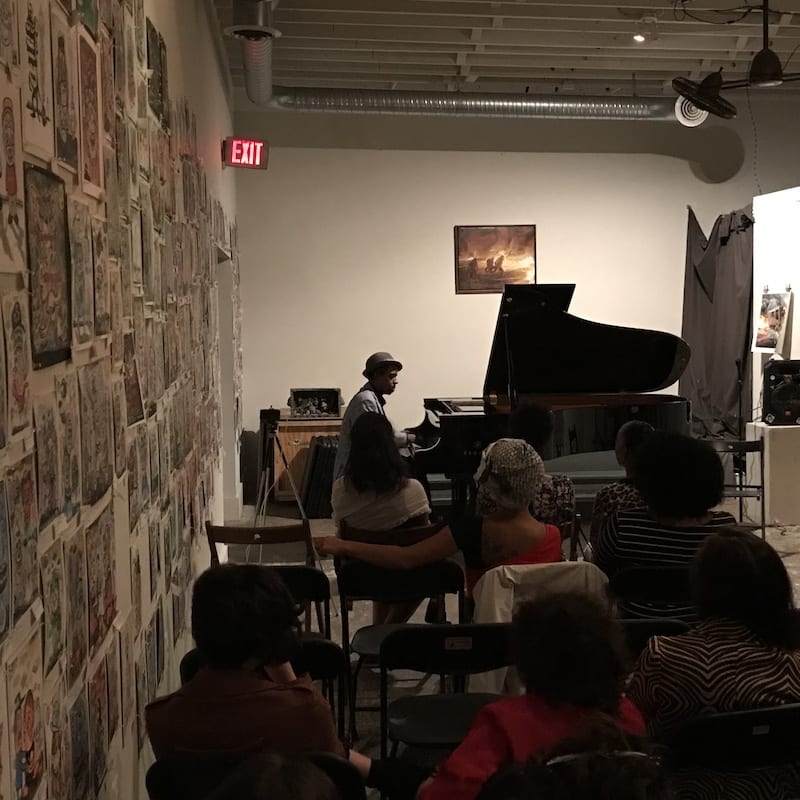 CapitalBop is committed to helping you weather the coronavirus crisis. Consider this your landing page for all resources available to D.C. jazz musicians during the COVID-19 pandemic. Here's what you can do to take advantage of these offerings.

Join our musicians listing. This is how our readers will find you online to contact you for lessons and more.
List your livestreams on our D.C. jazz calendar. Email jackson AT capitalbop DOT com to submit a listing. And check out our new list of best practices for livestream concerts.
Add your payment info to this virtual tip jar for D.C. artists or the wider D.C. service industry tip jar.
Prepare to collect your unemployement/partial-unemployment benefits! Unemployment insurance has been extended to self-employed workers during the crisis who have lost ANY amount of income. All DMV jurisdictions are now accepting unemployment applications from gig workers — here are links to D.C., Md., and Va. Click the info sheet on the right to learn more.
Make sure you're taking full advantage of other government benefits and renters' rights. To get started, see our link below about benefits and read through this useful step-by-step on stimulus money, unemployment insurance, healthcare and more. Then check governmental COVID-19 hubs for D.C., Maryland, and Virginia. (For a more detailed video explainer on how the federal CARES act affects you, check out this webcast.)
If you're in urgent need, be aware of your neighborhood's mutual aid resources — check this sheet of mutual aid resources, and this site for food service centers.
See the list below of other financial relief resources, tailored specifically for D.C. jazz musician eligibility. Below that, find a list of informational resources.
---
EMERGENCY RESOURCE FUNDS AND PROGRAMS
DMV-SPECIFIC FUNDS:
TIME SENSITIVE: The D.C. Commission on the Arts and Humanities is offering $2,500 grants for D.C.-based artists (residents). Applications are live May 11, 2020, and close May 15 — and they're first, come, first serve.) CLICK HERE.
For a basic starter guide to your government aid eligibility, click here.
Westminster Presbyterian is providing aid directly to D.C. jazz musicians. The payouts are not yet formalized, but if you're in urgent need, please write Rev. Brian Hamilton directly to ask about funds. Check out the GoFundMe page for more info.
The Capitol Hill Jazz Foundation has opened applications for their $250 microgrants for D.C.-area jazz musicians! Click here to apply.
Members of D.C. Legendary Musicians: DCLM has a fundraiser for their members (and potentially a wider network).
DMV emerging songwriters and instrumental music composers aged 18-35 can apply for a$500 microgrant from Emergent Seed. Deadline is June 15.
D.C.'s Creative Affairs Office and GW University have partnered to offer pay-what-you-can counseling services for D.C.-based creatives. Email [email protected] to ask questions about the program and to get paired with a counselor.
NON-LOCAL FUNDS:
Jazz Road Quick Assist
TIME SENSITIVE! Apply ASAP for the best shot at funding.
Eligibility: professional jazz artist; over 18/not full-time student; earns significant income from performing and has had significant COVID-related losses; U.S. citizen/permanent resident residing in the U.S. or territories.
Artist Relief Initiative
$5,000 grants. Eligibility: 21+; experiencing dire financial emergencies; able to receive taxable income in the U.S. for the last two years; residing/working in the U.S. for the last two years.
Recording Academy MusiCares
(Requirements: 5 years employment in the music industry OR 6 commercially released recordings (singles) OR 6 commercially or promotionally released music videos)
Actors' Fund Emergency Financial Assistance (available for any entertainment worker!)
Eligibility: Current financial need (inability to pay next month's bills); A minimum of five years of recent entertainment industry employment with earnings of at least $6,500 for three out of the last five years OR a minimum of 20 years of industry employment with a minimum of 10 years of earnings of at least $5,000. Required docs: Union earning printouts from Pension and Welfare Departments OR Contracts, pay stubs OR W-2, 1099 forms for professional work only. Also must provide most recent bank statement (not printout from ATM) and current lease or mortgage/maintenance.
Musicians Foundation Aid
($500-3000. Requirements: 5 years work in the USA as a professional musician earning your *principal* income from performance.)
Artist Relief Project
Requirements: demonstrate that you are an artist by sharing a resume, website, etc., and that you share the fundraiser with your personal networks and provide screenshots of that activity.
Foundation for Contemporary Artists COVID-19 Emergency Grants
($1000. Focused on "artists making work of a contemporary, experimental nature.")
Artist Relief Tree
NOTE: As of 4/8/20, not accepting new requests until further funding is acquired — but check.
Only minimal proof required. $250 fixed stipend.
Springboard for the Arts
Priority for POC, rural residents, disabled/immunocompromised artists, and LGBTQIA+ artists
Sweet Relief Emergency Fund
At least 50% of all income must come from working within the music community; proof of cancellation required.
Winston House Creative Community Fund
If your livelihood has been hit, you're eligible. This site pairs people in the music industry in need of financial help with people who wish to donate money through Venmo or Paypal.
#MusicUnited
Another peer-to-peer giving platform. Requires you to create an account.
Pinetop Assistance League for Elder Musicians
Requirements: must be 50 years or older, play professionally on stage at a local, regional, or national level, have played on professional albums or CDs, and have a household adjusted gross income of $30,000 or less.
Payback – Musician's Emergency Relief Fund
$100-500 microgrants covering necessities.
Music Health Alliance COVID-19 and Tornado Relief Grant
$250/mo., maximum $500 for specific cost-of-living and medical expenses.
Requirements: current financial need, at least 3 years of music industry employment, and documentation of employment and finances required within application.
Arts Leaders of Color Emergency Fund
Organized by D.C.'s own Joshua Jenkins! Artists and administrators of Color are eligible.
New Music Solidarity Fund
CURRENTLY CLOSED TO NEW APPLICANTS (but soliciting survey responses from all artists on their needs; there might be another round of funding).
$500 emergency grants. (Requirements: 1) "a musician working in new, creative, experimental or improvised music and are you a freelance artist, i.e., non-salaried by an institution" 2) "had a COVID-19 related cancelation of project(s)/performance(s) involving music by a living composer" 3) "your immediate livelihood is threatened by these cancelations")
Jazz Foundation of America
Unclear how to access assistance; you can try emailing [email protected].
Leveler.info
Interesting model. Unsure how payouts work. Click "join the database."
Financial Solidarity Entry Support
Guidelines / Apply here
"Microgrants" that are flexible in size – but generally only expect $200.
Equal Sound Corona Relief Fund
Maximum grant of $500 per canceled gig.
Freelancer COVID-19 Emergency Fund
The fund likely isn't going to be able to pay out in a significant way right now, but you can apply.
Petrillo Memorial Fund
Fund for DISABLED musicians emergency costs.
Facebook Small Business Grants Program
NOT YET DISTRIBUTING, but sign up for updates. You are your own business, especially if you're an S-corp or an LLC; there might be an angle here.
Gospel Music Trust Fund
If you do gospel beyond just the Sunday gig, check it out. You have to write to them, seemingly by mail, though.
Tour Support BetterHelp Free Mental Healthcare
If you have proof of a canceled tour in 2020, you can get free mental health services.
Other government benefits finder: https://www.benefits.gov/benefit-finder
---
INFORMATIONAL RESOURCES
D.C. government landing page for coronavirus resources
https://coronavirus.dc.gov/page/coronavirus-covid-19-resources
D.C. Hunger landing page for food insecurity
Alveo Creative's COVID-19 landing page
https://alveocreative.co/blog/covid-19-resources
A resource hub including special offers from software companies, healthcare information, ideas for earning income from alternate online streams, and much more. h/t Kemi Adegoroye for the link.
Webinar: "Artists in a time of Global Pandemic panel" by HowlRound Theatre Commons
https://www.youtube.com/watch?v=8s99gqLBzEY&feature=youtu.be
AudioAssemble Job Opportunities
https://audioassemble.com/resources-for-musicians-during-the-coronavirus-outbreak/
A listing of resources that you can use to earn income during this gig-desert time (and beyond), some of which mesh with your existing skillset.
Online Teaching for Non-Online Teachers – Instructor: Justin Binek
https://www.facebook.com/JazzEdNet/videos/874714909616162/?eid=ARBbDWBA-vrI7k0q0X-BW4qtlnUiPY7ZZnb8s-gBXVSx_udkQB8mxHNiNUmIFWH6fnbmwnHkhnm_s_xP
h/t to Marie Himel and John Butler for the link.
How To Teach Instrumental Lessons Online w/ Matt Leder
https://www.facebook.com/jesse.nolan.39108/videos/204529217537207/UzpfSTM4OTYwMDQ3MTIzOjEwMTU2OTIzMjk0ODg3MTI0/h/t to Marie Himel and John Butler for the link.
---