A community nonprofit dedicated to preserving, promoting and presenting jazz in Washington, D.C., CapitalBop has a more than 10-year history of bringing this music to audiences and students across the city.
Through our grassroots work as advocates, journalists and presenters, we've helped keep the city's jazz scene resilient throughout the pandemic. As D.C. slowly emerges from pandemic lockdowns, we're preparing to safely launch our first full-on concert season in two years. We'll be bringing jazz back to every area of the city, and back into DCPS classrooms.
DONATE NOW
With your help, here is what we will accomplish in 2022:
Re-launch the daylong Jazz and Freedom Festival as a live concert — on MLK Day weekend, benefiting a local social justice organization
Present a full spring season of feature shows at cool venues across DC, with David Murray, Joel Ross, Christie Dashiell and other world-class headliners
After a year-plus of digital learning, bring back our monthly jazz-education workshops for DCPS students throughout the city, touching the lives of hundreds of youngsters each month
Continue to bring attention to the DC jazz scene through our webzine, with dynamic video content and a constant flow of feature articles and reviews
Prepare for NEXTfest 2022 in September, when it'll be even bigger than this year's festival
Lay the groundwork for a major project to claim space for jazz in DC, years and decades into the future (stay tuned…)
When we founded CapitalBop back in 2010, our main mission was to support what was then a thriving scene of jazz venues. But today, most of those venues have closed. Looking to 2022, a dozen years after CapitalBop's founding, we know we have to actively create space for jazz and creative music in DC, creating opportunities for our great performing artists, audiences and the city's youngest listeners.
Thank you for being a part of CapitalBop's journey, and supporting us in this work. Give what you can today, and get ready to come out and appreciate great music with us all throughout 2022.
DONATE NOW
CapitalBop, Inc. is a registered 501(c)(3) nonprofit organization. Your tax-deductible contribution goes directly toward our efforts to promote quality music and community-building experiences throughout the D.C. area.
We also accept donations via check. Please make them payable to:
CapitalBop Inc., 2853 Ontario Rd. NW #501, Washington, DC 20009.
We are so grateful for your support!
---
CapitalBop also supports vehicle donations through V-DAC. If you have a used car that you would like to give to charity, please click the image below to fill out a donation form. A portion of your vehicle's value will be put toward our efforts on behalf of jazz and community in D.C.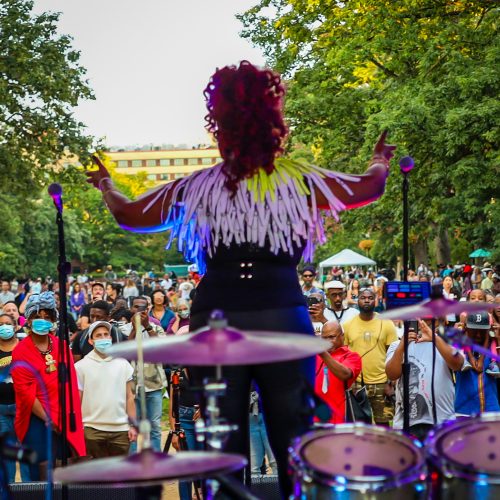 ---