Fred Foss spent the early years of his career touring with the likes of Lionel Hampton, Ray Charles and Abdullah Ibrahim. But it was after the saxophonist settled in D.C. — becoming a full-time educator in the public-school system, and a constant presence on the club scene — that he made his greatest impact.
Foss became a mentor to dozens of young jazz musicians, and his students often went on to professional careers in jazz: Marc Cary, Ben Williams, Corcoran Holt, Wallace Roney and many others have earned wide acclaim as bandleaders.
On Monday night, Foss was doing what he did best: teaching a youth ensemble at the Bethesda Blues and Jazz Supper Club, challenging and encouraging his students, greeting parents amiably after the rehearsal.
On Tuesday morning, suddenly but peacefully, he died. He had celebrated his 70th birthday just four days ago. Foss' wife, Gloria Foss, confirmed the death, at a hospital, but said the cause was not yet certain.
Foss hailed from New York City, but after years on the road with major touring musicians in jazz and R&B — from Hugh Masekela to Tito Puente to the O'Jays — he moved to the District in the early 1980s and became a full-time educator.
He taught music for many years to the students at Hardy Middle School through the Fillmore Arts Program, where he instructed such musicians as rising star bassist Ben Williams and saxophonist Obie Gereau (his godson).
Foss also started a youth band in association with the Lettumplay program, run by Tony Taylor; over the years, that ensemble included Williams, Holt, Nate and Noble Jolley, Janelle Gill and Eric Wheeler, all of whom are now professional musicians.
"He was there right at the beginning," Williams recalled. "He's the reason why I'm doing what I'm doing now."
"He was very open with sharing his knowledge," Noble Jolley told CapitalBop in an interview. "He was a walking encyclopedia — the history of jazz. Whenever I had something I didn't know, he wouldn't just have the answer, he'd have a story behind it. He lived the stories he was telling."
Saxophonist Obie Gereau, Foss' godson, recalled how the saxophonist would constantly make sure he was keeping tabs on young musicians, and passing down his knowledge. "He would pull me to the side: 'Hey, what you doing? Are you free? Let's go get a hot dog.' … Talking about his time in New York. Breaking bread. He was always there to pick my mind, see where I was at."
When Gereau's father fell ill during his high school years, Foss stepped in. He did the same for the Jolley brothers, two young musicians now esteemed on both the D.C. and L.A. jazz scenes. For them, Noble said, Foss' house became like a second home.
When the brothers were 12, Foss offered Nate his first paid gig — playing in a band at RFK Stadium. Only a handful of years later, both Jolley brothers, along with Gereau, accompanied Foss to Cuba on a Smithsonian-sponsored tour with Foss' jazz orchestra.
"That changed my life forever — that one tour, those 10 days," Gereau said.
Saxophonist Elijah Jamal Balbed developed a close friendship with Foss during the last decade of the elder musician's life. "To me and many others, he was our connection to an era we would only ever experience through his stories. He always shared knowledge passed down from Jackie McLean, Ray Charles, Tito Puente, Lionel Hampton, and so many others, which gave him a high standard to live by," Balbed wrote to CapitalBop in a text message. "He never stopped learning either. A true soldier of this music, and a lover of life."
Frederick H. Foss was born on April 19, 1949, and grew up in Corona, Queens. His mother, Mary, was a domestic worker, and his father, Bertram, was a mail carrier. The neighborhood was heavily populated with jazz musicians; Louis Armstrong and Jimmy Heath lived just a few blocks away.
At 19, after being caught with drugs, Foss was sent to a rehabilitation facility, where the music instructor was René McLean, the son of famed bebop saxophonist Jackie McLean. Noticing Foss's talent, the father and son both took him under their wings, and helped him land some of his first gigs — including with Hampton and Puente.
Chatty and hospitable by nature, Foss was a ubiquitous presence around D.C., and he appeared often as a bandleader at venues like Bohemian Caverns, Westminster Presbyterian Church and, more recently, Alice's Jazz and Cultural Society. He performed at some of CapitalBop's early DC Jazz Lofts, and made sure to stick around and listen to the other bands on the bill, offering encouragement and counsel to younger bandleaders.
Foss didn't record often as a bandleader, but the lone album under his name, 1996's octet outing The Journey, was well received. All Music Guide awarded the album a standout four-and-a-half-star rating, and Steve Loewy's review raved: "Foss is a powerhouse on both tenor and alto saxophones, his muscular tone and fluid style focused and fiery."
Reviewing the album in the Washington Post, critic Mike Joyce was also full of praise. "If jazz were a meritocracy saxophonist and composer Fred Foss would be a lot better known and appreciated," he wrote, calling the album "an impressive debut" and extolling it for its "passion, poetry, lyricism and a truly venturesome spirit."
"Playing alto and tenor saxes as well as flute, Foss displays grace and grit as he moves between straight-ahead jazz and some of the music's outer reaches," Joyce continued. "His playing is alternately tender and bold, and despite the album's broad stylistic reach, he never sounds out of his element."
After leaving Hardy, Foss taught briefly at Ideal Academy Public Charter School and gave private lessons. In the past few years he devoted himself to leading the Bethesda Blues and Jazz Youth Orchestra, which he was preparing for a concert next week, on Thursday, May 2. The orchestra's co-director, Bob Murad, announced on Tuesday that the concert would be dedicated to Foss' memory, and that all proceeds from the event would go toward the Foss family's funeral costs.
Additional donations to that cause are being accepted at a GoFundMe page set up by vocalist George V. Johnson, a friend of Foss.
In addition to his wife, Foss is survived by his son, Brandon, and his granddaughter, Catherine Foss.
Before his death, the DC Jazz Festival had made plans to honor Foss with a lifetime achievement award in June.
"Fred was a master educator," sayd Willard Jenkins, the artistic director of the festival. "He was someone who was very selfless in his education."
Noble Jolley put it simply. "He was jazz, man. Mr. Foss was jazz, for me."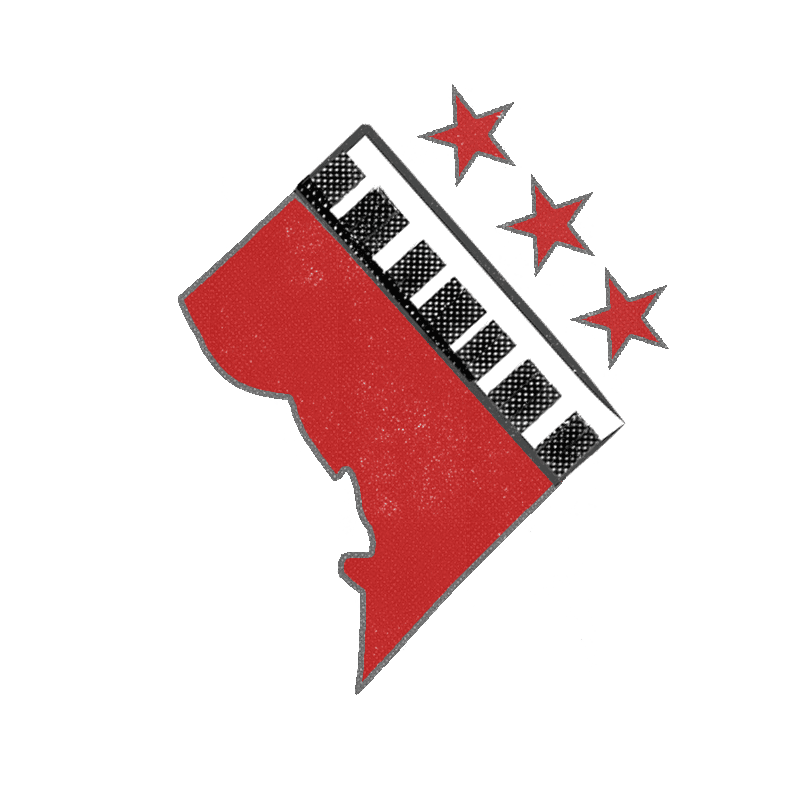 This article was written by Giovanni Russonello and Jamie Sandel. Jenna Henderson contributed reporting; Luke Stewart, Patrick Jarenwattananon and Jackson Sinnenberg also edited and helped construct the piece.
Comments
comments