The DC Jazz Festival, which begins this Friday, July 7, is a 10-day showcase of some of the best jazz in town, with shows across the city every night of the week, most of them featuring local musicians. But it's also a chance to see some top-notch touring talent, as many of jazz's biggest stars fly in over the course of the festival to join the celebration.
The big names take the stage at large venues like the Anthem, the Hamilton and the Kennedy Center; D.C.-area musicians populate clubs and familiar haunts through the Jazz in the Hoods program, with shows at clubs, restaurants and community centers in all four of the city's quadrants, often presented by partnering organizations like the invaluable East River Jazz, which works in Wards 7 and 8. (CapitalBop will hosts a blowout concert, present::futures, during the festival's first weekend.) And during the culminating weekend, June 15-16, crowds will be mixing it up at outdoor main stages at the Wharf at the SE Waterfront in an all-day block party.
At the 2019 DC Jazz Festival, you can hear the latest developments from the city's straight-ahead scene — the backbone of the region's sound — as well as new fusions of jazz and go-go, hip-hop, R&B and other sounds definitive of Chocolate City. You can also hear rising stars from Europe, often paired with elders, and some of the biggest names from jazz's genre-blurring national vanguard.
What's below is by no means a comprehensive list — you can check out our D.C. jazz calendar for the full list of DC JazzFest shows, and of course the festival's website.  But these are the shows for which we are most excited at the 2019 D.C. Jazz Festival.
Anat Cohen Quartet
June 7, 8 p.m.
The Hamilton
Israeli clarinetist Anat Cohen is a force in the jazz world whose international influences — especially those from Latin America — shine through strongly. Even still, she is guided by a deep knowledge and appreciation for the American musical tradition.
Jazz in the Hoods Kick-Off
June 8, Noon-Evening
Anacostia Business Improvement District, Martin Luther King Jr. Ave. SE
The DC Jazz Festival's Jazz in the Hoods series — which spotlights many of the performers and venues in the District outside the major venues of the festival — launches in Anacostia with an event co-presented by East River Jazz. Music starts at noon and continues at four different venues on Martin Luther King Jr. Ave. SE near U St. SE. Featured performers include saxophonist and emcee Herb Scott, pianist Bill Washburn, soul and jazz singer Tamika "Love" Jones, trumpeter Charmaine Michelle and headliners The JoGo Project, Elijah Jamal Balbed's go-go/jazz fusion group that is always a favorite of D.C. audiences.
Cecile McLorin Salvant featuring Fred Hersch
June 8, 8 and 10 p.m.
The Hamilton
The vocalist Cecile McLorin Salvant is a singer with verve, virtuosity and a reverence — but not a deference — for the classics. What's remarkable is not just her ability to make a song sound new, but her ability to make her float above and around time, compromising it, almost making the concept disappear. In a highly intriguing pairing, she's accompanied here by Fred Hersch, an acclaimed pianist of an older generation who embeds a Romantic sense of beauty into his expressive readings of jazz standards.
Celebrating Randy Weston
June 9, 7:30 p.m.
Kennedy Center – Family Theater
A supergroup featuring pianists Vijay Iyer, Marc Cary and Rodney Kendrick performs in tribute to the NEA Jazz Master and Pan-Africanism apostle Randy Weston. Joining the pianists is the crew of Alex Blake (bass), T.K. Blue (woodwinds) and Neil Clarke (drums), all of whom were regular bandmates with the late great pianist.
Samuel Prather featuring Akua Allrich
June 10, 6 p.m.
Ivy City Smokehouse
Multi-instrumentalist Sam Prather is a human jukebox, a man of 1,000 riffs, grooves and licks. He draws from a deep well of influences that range from Roy Ayers and Anthony Hamilton to Chuck Brown and Afro-Caribbean jazz. Vocalist Akua Allrich joins him for this set in NE D.C., bringing her powerful voice, firm yet buoyant.
Elliott Hughes and Brad Linde's Big Ol' Ensemble
June 10, 8 p.m.
Atlas Performing Arts Center
Enterprising area saxophonist Brad Linde, whose conscientious and beam-like sound descends cleanly from his cool jazz idols, is always introducing new ensembles and new ideas. He teams up with Australian trumpeter and composer Elliott Hughes, whose electronic, effects-inflected music always seems to find curious ways to bend time. Their jointly led large ensemble performs works from a new album.
Finding Strayhorn: Exploring the Billy Strayhorn Collection of the Library of Congress
June 12, 7 p.m.
Library of Congress, James Madison Building – Mumford Room
In November 2018, the Library of Congress announced it had acquired a collection of Billy Strayhorn's historical documents — over 18,000 papers — that ranges from music manuscripts to financial accounts during his time as the chief arranger and collaborator for Duke Ellington. As part of the DC Jazz Festival, the Library of Congress is hosting a combined performance and panel event to formally introduce the collection to the public.
Chris Potter, the versatile and dexterous saxophonist, will sit on the panel and perform. Also appearing are David Hajdu, who wrote the definitive biography of Strayhorn, Lush Life; Walter van de Leur, who wrote the definitive analysis of Strayhorn's music, Something to Live For; and Alyce Claerbaut, president of Billy Strayhorn Songs, and Gregory A. Morris — Strayhorn's niece and nephew, respectively. Seating is general admission.
William Hooker
June 14, 8 p.m.
Rhizome DC
Drummer and sonic contourist William Hooker is as interested in texture as he is in percussion. His music rumbles, trembles and tenses; it can pulse with real urgency, without charging toward any particular endpoint. He's been a considerable force in free jazz since arriving on the New York City scene in the mid-1970s, and continues to make his own way.
Todd Marcus Jazz Orchestra
June 15, 2:45 p.m.
The Wharf – District Pier
Baltimore's Todd Marcus is quickly becoming known as one of the most exciting bass clarinetists in jazz today. In his nine-piece orchestra, Marcus places his mordant tone and barreling swing attack amongst fiercely expansive arrangements.
Allyn Johnson & Sonic Sanctuary
June 15, 8:15 p.m.
The Wharf – Transit Pier
Among pianists still living in D.C., it's hard for anyone to compete with Allyn Johnson in terms of sheer command or irrepressible energy. If you sat around counting the number of notes the guy is often playing at one time, you'd be awestruck. Sonic Sanctuary is the catchall name for his various jazz projects.
Jon Batiste & Stay Human / Brass-A-Holics
June 15, 8 p.m.
The Anthem
Pianist Jonathan Batiste calls his band Stay Human; you may have seen it as the house band on The Late Show with Stephen Colbert. The idea that improvisation works as a metaphor and a humane ideal has guided Wynton Marsalis' evangelical efforts, and it gets an update from this young fellow New Orleanian. But Batiste has more of an impulse toward crossover; he's as likely to call up the Crescent City's funk and hip-hop legacy as its jazz history. Opening for Batiste is Brass-A-Holics, the New Orleans brass band which combines its city's own tradition with D.C's go-go beats.
Elijah Jamal Balbed's Father's Day Tribute to Fred Foss
June 16, 3 p.m.
Seafarers Yacht Club
Saxophonist Elijah Jamal Balbed, now a fixture of the scene, has a hard-driving and spare, metallic sound. It's like Dexter Gordon's and Sonny Rollins', but he speaks in the lingua franca of present-day post-bop. He performs a special tribute set to mentor Fred Foss — the dearly departed father figure to many D.C. jazz musicians — by playing some of Fred's favorite Jimmy Heath and Tadd Dameron tunes.
Terri Lyne Carrington & Social Science
June 16, 4:15 p.m.
The Wharf – District Pier
Drummer Terri Lyne Carrington has spent decades playing around with jazz, funk and various realms of the black musical diaspora. Her current project, Social Science, reflects the wisdom gained from traveling those realms; it's a group that threads poetry, from Maya Angelou to noname, with neo-soul, funk and R&B into a jazz weave.
Kris Funn & Cornerstore
June 16, 5:45 p.m.
The Wharf – District Pier
D.C.-based, internationally-touring bassist and composer Kris Funn debuted his band Cornerstore at a CapitalBop DC Jazz Loft back in January 2012. The band — winner of last year's DCJazzPrix competition for young bands — mingles blues and jazz among hip-hop and gospel, creating a rollicking sound that extends the lineage of American music into a funkier future. Funn's bluesy, big-boned bass playing is Cornerstore's foundation; the group twists upward from there, kindled by crackling drums and snaky electric guitar.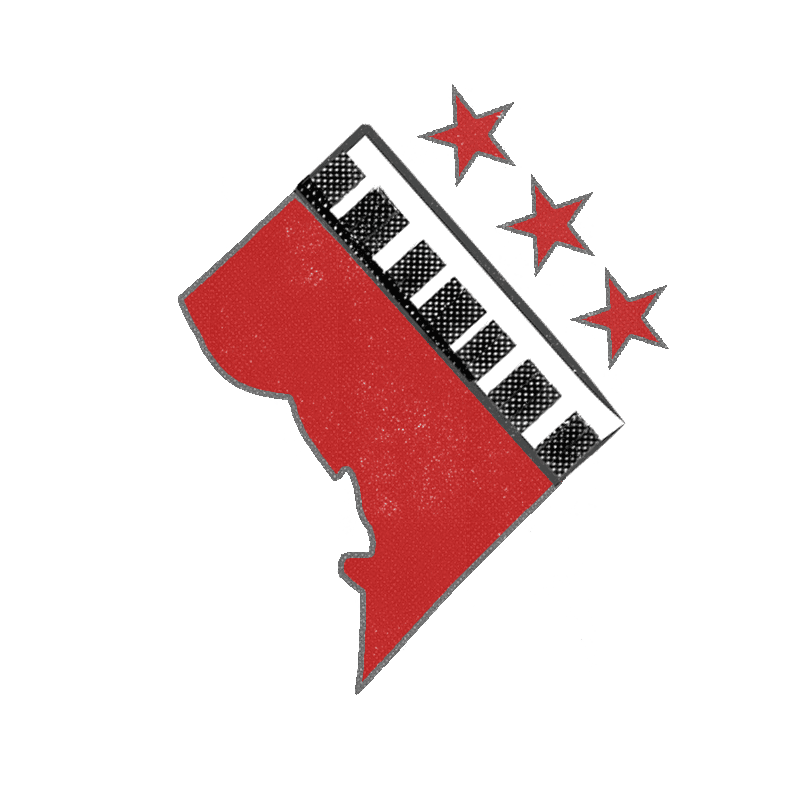 Comments
comments