by Giovanni Russonello
Editorial board
Few musicians over the past half-century have synthesized more information or had more impact than the pianist, composer and NEA Jazz Master Chick Corea. Since the 1960s, Corea, 71, has incorporated musical concepts ranging from Romantic to popular Brazilian to psychedelic to straight-ahead jazz. In the process, his lissome but serrated improvising style has left its mark on a generation of rising pianists today, from Gerald Clayton to Alex Brown.
Corea appears this Saturday at the Sixth & I Historic Synagogue, alongside the vibraphone master Gary Burton, a longtime collaborator. The two began their partnership in 1972, with the classic album Crystal Silence, and have worked together off and on for the past 40 years. This year, they released their seventh album together, Hot House, and it's a triumph.
In advance of the gig, I got in touch with Corea via email to ask him a few questions about his work with Burton, and how he views his legacy.
CapitalBop: You and Gary Burton have been playing together for almost your entire careers. On Hot House, it's clear that you guys really know what it means to complement each other – in terms of touch, melodic support, and rhythmic feel. What have you learned from Gary throughout your career, and what has it meant to have an ongoing musical partnership with someone for so long?
Chick Corea: It's been a joy to play with Gary through the years – still is. There's no effort that goes into us putting projects together; the ideas simply flow back and forth. There is a natural synergy between us, and with Hot House it was really easy, as we had been discussing this format for a few years – we compiled our favorite composers and it took off from there. I am of course happy that Gary likes my composing and arranging, as that's my favorite part of music.
CB: The 1970s in jazz often gets a bad rap, but you're one of the few musicians who seemed to garner near-universal respect within the jazz world while conscientiously putting the music in contact with other genres – from classical to Brazilian popular music to rock. What were some of your biggest non-jazz influences at that time, and what are you listening to nowadays for inspiration?
CC: In the '70s I was inspired by the music of Stevie wonder and Joni Mitchell. I also admire the band Yes. But I listen to all kinds of music and still do. I love to hear what musicians do when they combine influences and inspirations from around the world.
Lately, I've been listening to music anywhere from Schoenberg's piano music played by Peter Serkin all the way to some of the young hip hoppers.
CB: Many musicians of younger generations cite you as a big influence. Are there any players – pianists or otherwise – who you think are using elements of your influence in exciting or new ways?
Well, the cultural melting pot of music produces quite a variety of approaches – each one totally unique, it seems to me. It's fascinating how creative ideas and musical dreams continually get exchanged between musicians – the results constantly evolving. I'm happy and honored to be part of the process.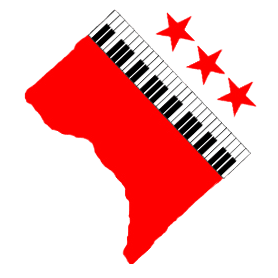 —
Chick Corea and Gary Burton perform at 8 p.m. on Saturday at the Sixth & I Historic Synagogue. More information on that show is available here. Tickets cost $62.50 in advance, or $67.50 on the day of the show, and can be bought here.
Comments
comments