I was talking to Esperanza Spalding in late 2011 about her soon-to-be-released album, Radio Music Society, when she mentioned Jack DeJohnette, who'd guest starred on a few tracks. When she met him, she said, they'd gotten into a conversation about his past work, and he mentioned his 1992 album, Music from the Fifth World. She purchased it and popped it into her car stereo. "I was expecting some swinging jazz record, so I cranked the volume up high," she remembered. Before long, a devastating wash of electric guitars and crunching percussion was overwhelming her speakers. She described it as "some crazy mix of reggae and heavy metal and jazz." Whew.
Why mention this now? Spalding and DeJohnette are going to be at the Warner Theatre this Saturday to perform with the Spring Quartet, jazz's all-star group du jour. It also features the great Joe Lovano on saxophone and Leo Genovese on piano. While I can't guarantee reggae or metal or any wild card in particular, it's safe to say that the options are wide open. Expect surprises.
The band has just begun a four-month tour — its first time playing together as a quartet — and this offers a rare moment of discovery: Witness four of the world's slinkiest interpreters of sound, all of whom have played together in various settings, develop their an identity in a new format. Add the element of cross-generational interchange (Spalding's in her 20s, Genovese in his 30s, Lovano in his 60s and DeJohnette in his 70s) and you're talking about a very incendiary brew.
Over the past couple weeks I was able to speak separately with Genovese, Lovano and DeJohnette. They talked about why they're excited to be working together, and what we might expect at the Warner. As you might expect from the group's name, the band's professed goals are newness, growth and constant rebirth. Here's what they had to say.
CapitalBop: You're all very busy touring musicians. What motivated you all to form this group, and set aside four months for a tour?
Jack DeJohnette: We love playing with each other. It's actually the first time that all four of us have been in a musical configuration together like this. It's for the joy and love of exploring, creating music. Each of us has our compositions, and we're also open to things happening in the moment.
Joe Lovano: I think it came together because we all really want to play together. It's a special combination of personalities, generations, histories, experiences.


Just speaking for myself, playing with Jack DeJohnette is one of the high points of my life, in my musical directions and development. We really first played together on my recording, Universal Language, for Blue Note Records, which we recorded back in '92…. The energy was amazing, and the focus and the sharing of space and the developing of ideas within the structures that I wrote for the date…. I had been hearing him for years — the first time with Miles [Davis], in 1971, when that record Live/Evil came out. They played in Boston and I was there at the Jazz Workshop. It was the first time and I sat right in front of Jack.
CB: Leo, what do you admire about Jack DeJohnette?
Leo Genovese: We got the chance to play together on Esperanza's record date, Radio Music Society. He was already one of my favorite musicians prior to that. He always brings the element of the mystic. You really just don't know what's going to happen the next second — he's in touch with the cosmic world, and in touch with something that always invites you to be awakened into something else.
CB: Something I notice is that you're all musicians who value liquid, open and flowing sounds. Do you think that's something that matters to this ensemble?
JDJ: Yeah, I think we can be precise and we can be also loose. I've been playing with people like that all my life. That's my environment, so I'm always drawn to people like that.
JL: Those elements are about being free on your instrument and free in the music — I mean free not to fall into routines, like a lot of people do. Plenty of people play at the same time, but not many people really play together and create music. And the essence of this band is that: We want to have structures and forms and pieces that we focus on but be free within them so that they take shapes and new directions.
LG: Hopefully we can just keep it flowing, brother. The word fluidity invites me to think about something ancestral somehow. It's something that has to do with information that's been passed along for thousands of years. These guys live that, they carry the burning torch.
CB: What would you call the defining element of the Spring Quartet?
JDJ: The joy of playing music. That's important: to have fun with it. I also believe that music has a healing quality to it if you put that intention in it, and I think everybody has that. And the music is going to be a work in progress…. The group will have a "sound:" our individual voices will coalesce into a group sound as we keep playing. And you know, the audience will witness the birth of this. It's the Spring Quartet — there will be rebirth and newness.
JL: The Spring Quartet is a beautiful mixture of all our experiences and energies. Calling it the Spring Quartet, it's about new flowers, new blossoms, new ideas.
CB: You've all known Esperanza Spalding since very early in her extraordinary career. How you seen her grow?
JDJ: For a young person, she's really accomplished a lot, and she's growing fantastically. The last recording, Radio Music Society, which I had the pleasure of being on, was quite an amazing production, you know? But the most important thing is that as a vocalist, I call her a vocal instrumentalist: She can sing words and lyrics and interpret them but also improvise; she improvised on our Sound Travels CD – she's an excellent creative bassist and composer, too. So you know, she gets better and better.
JL: Esperanza came [to Berklee College of Music, where Lovano holds the Gary Burton Chair in Jazz Performance,] and was placed in my ensemble in 2004. She was 19. Right away she brought into the mix of the group a creative approach. She's been playing with me since 2006, in trios, quartets, and in my band Us Five. There's a history there with Leo and Esperanza.
LG: Playing together just gets freer and freer. The fact that we don't have to think anymore, hopefully, is great. It really allows you to keep developing. It's also been very interesting to see how Esperanza deals with her own ensembles and leads her band. I feel very blessed to share musically with these three giants.
CB: Talk about Leo Genovese, who's the least well-known member of this band but a rising star in his own right.
JDJ: Leo's a highly creative pianist and composer, and he just recently put out his own CD. Leo is very quick, very well-equipped from a world music point of view. He filled in for me in my group, went to China, learned the music and interpreted it very well.
JL: My first day as Gary Burton Chair in Jazz Performance at Berklee College of Music was 9/11. Leo was in one of my first ensembles. That was 12, 13 years ago. And he brought in some beautiful feelings, right from then. He's from Argentina; he's really a very creative young player — beautiful.
CB: Jack and Leo, how have your relationships with Joe Lovano developed over the years?
JDJ: We discover that there's a freedom we can have when we play; we don't have to talk about music a lot. When we play we're open and doing something called spontaneous composition within the form of the written composition. Joe plays different horns and stylistically he can go anywhere, but you can always tell Joe. He has this unique sound and approach. He can fit into any type of music.
LG: I've had the chance to hear him play live on so many different occasions. I remember when he used to go and sit in with the Fringe in Boston, playing in a completely free-spirited kind of way, and then to hear him with a very different type of ensemble. With his nonet and his group Us 5, I can't even think of how many ensembles I saw him in. He just offers a complete kind of inspiration and freshness. He's one of the great masters of our time.
CB: Do you think being on the road together for all this time has the potential to help you all grow as a unit, and as collaborators? What does the experience of touring do to a band?
JDJ: The traveling together means you get the opportunity to play consecutively. That's where the music really develops: on the road. You have a chance to play the music, even interpret the music, and you don't play the compositions the same way.
JL: Definitely, relationships bond — also off the bandstand — and that creates a certain element, a certain joyous feeling in the music. Traveling can be really hard, you know? This tour, the way it's taking shape between now and mid-April, is organized very well. it doesn't look on paper like it's going to be really terrible, the travel. But I've been on many tours that were really rough. You know, your attitude is, "I love to play. You don't have to pay us to play, you have to pay us to get there."
I know traveling with Esperanza in my band has always been a joyous experience. It's a blessing to live in the world of music and to share it with folks.… You can go on the road with some folks and it's not fun. The music might be really great, but the traveling and what you have to deal with daily can be difficult. I'm sure it's going to be really joyous because of the people that are in this group.
LG: That's where the real you comes out, you know? At seven, six in the morning. That's the human part. I'm there to learn from these masters.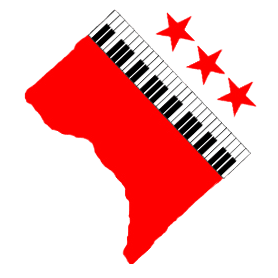 —
The Spring Quartet performs at 8 p.m. on Saturday at the Warner Theatre. Tickets range from $39 to $49 and can be purchased here. More information is available here.
Comments
comments