by Giovanni Russonello
Editorial board
If you keep your ear to the ground on some of D.C.'s most outside-the-box music happenings, you might recognize Lewis "Flip" Barnes. His rustling experimentalism, and his lyrical swagger, if not his name. The Virginia-born, New York-raised, and Howard University-educated trumpeter plays frequently in D.C. with major names in avant-garde jazz: the bassist William Parker, the trombonist Joseph Bowie, the saxophonist Ernest Khabeer Dawkins.
This Sunday, his Nemesis band headlines the first Transparent Productions show at Bohemian Caverns since the club's month-long emergency closure. Nemesis is an experimental four-trumpet combo that punches and swells and bursts. The only other instrument in the group is a lone guitar, played by Barnes' son, Asim.
In the interview below, Barnes talks about how his work with William Parker, a free-jazz eminence, has helped shape him; the importance of his tenure on D.C.'s vibrant music scene in the 1970s; and what we should expect on Sunday night.
CapitalBop: You were born in Virginia, raised between there and New York City, and came to D.C. to attend Howard University, right?
Lewis "Flip" Barnes: I was born in Virginia, but I was really raised in New York. I've always loved music. Originally I was a guitarist. Back when I was eight years old the Beatles came to America and the A Hard Days Night movie came out and I said, "Wow, I want to play guitar," because I saw John Lennon.
Music was always around my household. My folks would leave me with the babysitter and go see Miles Davis, and John Coltrane when he was at Birdland. They loved jazz among other musics. So I was around it, but my personal thing was starting off on guitar and rock and R&B and stuff like that.
CB: When did jazz reach you?
LB: Jazz hit me when I was 13. Two things happened: That was in 1968. What really grabbed me is that my great grandfather was a kind of amateur musician. He played a bit of trumpet; I found a trumpet that was his. Simultaneously, I saw the movie Porgy and Bess on TV, and I asked my mother, "Hey do we have the soundtrack to Porgy and Bess?" She said, "Yes we have the soundtrack but we only have the one by Miles Davis." That just hit me – his personal sound, and the fact that he made mistakes! …
That's when I started getting into the trumpet, and I played trumpet all through high school. But I was also a basketball player. I always played my trumpet at home but I wasn't in any bands – wasn't even in the high school band. So, just playing at home with records. What happened was that when I went to college at Howard, I went on an academic scholarship – I majored in TV and film, not music. When I was there I had fellow classmates like Geri Allen. Greg Osby came a little bit later. Also you had Wallace Roney playing in D.C. at the time. And Sun Ra used to love playing in D.C. And Washingtonians loved Sun Ra. When he used to play at Malcolm X Park and out in Anacostia, all the people would be out for him.
When I was in college I started playing in a band, but it wasn't a jazz band, it was a funk band. We were pretty popular. It was called Natural Transition. This is circa 1975, 76.When I left Howard I went to New York and I still had a day job but I was playing at home.
What made me be come a pro jazz musician was in 1985, when [I met] William Parker …. I went to this rehearsal for what ended up becoming the Little Huey Orchestra. All these people like William Parker, Jameel Moondoc. I go and play my parts. At the end I said, "Mr. Parker this was a joy, thank you for letting me be part of this rehearsal," and he said, "Alright, next rehearsal's next week." I haven't looked back since.
At the same time I was part of the group that started the Black Rock Coalition. It was a crew of us – along with jazz, we were into classical, rock, country western, I don't care what it is.
Greg Tate and I had gone to Howard together, and then Vernon Reid and all of us would get together to have food. The thing about all of us who ended up founding the Black Rock Coalition is that we all shared a love of comic books and rock. At the time, Vernon was just starting the band Living Color – everywhere he would go people would say, "You have to start out playing R&B and then play rock. You guys are Black." We would say, "Rock is Black music." It was almost this de facto segregation in music genres.
What happened is that in the Black Rock Coalition … I got introduced to a lot of people who were also doing jazz [but had wide-open interests].
CB: And your relationship with William Parker continued to develop.
LB: William Parker in 1993 asked me if I wanted to be a part of the In Order to Survive small group project. Also during that time I was playing with drummer William Hooker on and off.
And in 2000 William Parker said, "Hey man, I'm thinking about forming a quartet, would you like to be the trumpet player?" And I'm like, hell yeah. So we did a couple of gigs in New York with what would become the William Parker Quartet. And when we did the album O'Neal's Porch; it was supposed to be William Parker on bass, Rob Brown on alto, me on trumpet and Billy Higgins on drums. But Billy's health unfortunately wasn't that good, so Hamid Drake was the drummer. I had never heard him live. And I was like, "Hey, this cat gets down – I mean really can play." So we started the William Parker Quartet, and this band isn't just a band – it's a group of guys.
CB: How did the Nemesis project that you'll be bringing to Bohemian come about?
LB: This whole thing with Nemesis, I can't take credit for that original idea. Matt Lavell is the one who said, "Hey Flip, I got this idea for Nemesis." It was originally Raphe Malik, Roy Campbell, Matt Lavell and me. We did a couple of Nemesis things in New York. [After a hiatus following Malik's death,] I said to Matt, "We should strike up Nemesis again," and who would we want, to keep up the configuration. I think Ted Daniel was my idea, but the reason we were excited about Ted is he's one of these cats with an original voice, and unfortunately a lot of people don't know about him. I remember when I bought this record called the Ear of the Behearer by Dewey Redman. That was the first time I heard Ted Daniel. So we approached ted and he said eya I'd be down.
So we did Nemesis with me, Ted Daniel, Matt Lavelle, Roy Campbell and me, plus my son on guitar. He's played with William Parker and Vernon Reid and Burnt Sugar, so my son has big ears, and he doesn't think "rock" or "jazz" or anything like that.…
CB: What motivated you to explore the very rare four-trumpets format, with so little accompaniment?
LB: The four trumpets, not that I was trying to steal Lester Bowie's thing with Brass Fantasy, and what we're doing is really different from what they were doing because they would do specific tunes [whereas Nemesis' work is more free-form].
And in 1999 Butch Morris directed a thing with trumpets. It was like Dave Douglas, Roy Campbell, Jonathan Finlayson, Ingrid Jensen, and it was like a trumpeter's dream. He did his thing with Conduction. We're not doing that either because we're not doing any Conduction.
And none of us plays like the other. I love Roy Cambell but I don't play like him. Ted has his thing, Matt has his thing. The guitar – I just didn't want to do a traditional piano thing, if you were gonna be doing a chordal instrument…
CB: You lived in D.C. when you were going to Howard University during the mid-1970s. That was a potent time for D.C.'s Black music scene.
LB: D.C. at the time – 1976, 1977 – was one of the best places to be in the country when it came to music. First of all you had DC Space. And then there was a club right on Georgia Avenue close to Howard called Ed Murphy's Supper Club. You would see everybody from Norman Connors with some then-unknown singer named Phyllis Hyman. You also had Sun Ra there for a week! I spent a week seeing Sun Ra every night, right on Georgia Avenue, and then on top of it [at] DC Space you would hear all the, quote, more progressive music going on. And then on top of it up on Rhode Island Avenue, Bill Harris had the Pigfoot. It was not far from where the subway stops on Rhode Island…. There you had the real straight-ahead jazz; John Malachi was the house pianist there….
I wish I could find my films. Because I was studying TV and media so I asked Mr. Harris if I could come in and film, and I interviewed him and John Malachi. [Malachi] talked about being in the original version of the Billy Eckstine big band. A lot of people don't know it but he's the one that gave Sarah Vaughan the nickname Sassy….
And then you had a club over on Pennsylvania, One Step Down. I saw Johnny Griffin; Webster Young played there…. At the time, in the '70s, you had some local jazz pop up in Silver Spring. And one of the guys that taught at Howard, Kirk Stewart, he had us hang out with him and he was the accompanist to Joe Williams. And we spent all night; Joe Williams telling the stories.…
Between the scene here and the guys that just loved playing in D.C. – like Rahsaan Roland Kirk, he loved playing in D.C. And we're just talking about jazz. What about the funk in D.C. – seemed like Funkadelic played in D.C. every other day. Saw them, Earth Wind & Fire, Stevie Wonder, all at Howard. There was this unknown group named Rufus with this chick named Chaka Kahn.…
Then you had the local cats like Brother Ah. And then I saw Miles Davis right before he went into retirement, at the Etcetera club on M Street, when he was with Pete Cosey. I later got a chance to play with Pete….
When I was in high school, Denny Christianson brought me to see Miles Davis in 1970. You know those Cellar Door sessions they just released? I was there.… Denny asked my parents can I take your son to go see Mile DSaivs? And they were like "Sure!" To see him at the Etcetera club, we were right up next to the stage. Him and Keith Jarrett, it was just mind-blowing.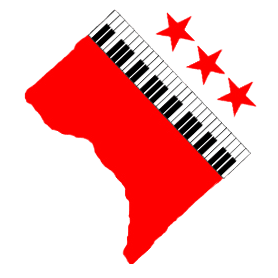 —
Nemesis performs at 7 and 9 p.m. this Sunday, at Bohemian Caverns. The shows are part of Transparent Productions' "Sundays at 7 at the Caverns" series. Tickets cost $15 in advance, or $20 at the door, and they can be purchased here. More information is available here.
Comments
comments