In an industry seemingly obsessed with labels, trumpeter Igmar Thomas is hardly concerned with conforming to cookie cutter boxes. Thomas has taken his love of the music we know as jazz, and transformed it into an amalgam of golden-era hip-hop rhythms and more traditional swinging jazz flare. The Berklee College of Music alum has more than proven his versatility, from playing with legends like Lionel Hampton at the start of his career to just having completed a tour with Lauryn Hill.
Many have long expressed worry that jazz might have lost its ability to connect with new generations, but Thomas is definitely bridging the gap. Often it's with the Cypher, a septet of jazz and hip-hop musicians with a sound that bleeds together the influences of J Dilla and boom-bap-era hip-hop with a dash of grit, reminiscent of the Roots. That band will play this Sunday at CapitalBop's Traveling Loft in Anacostia.
Thomas's best known efforts are certainly with the Revive Big Band, where he combines the formerly mentioned hip hop influences with the traditional big band sound, seemingly "reviving" the big band form from the ashes of yesteryear. Thomas may toy with the genre lines, but he never abandons where he came from. He morphs the colors of hip hop and jazz into a rich and vibrant hue that blends the colors so complimentarily and yet, still respects the boundaries and individuality of both. It is a respect that he himself dutifully carries for the art that he loves.
I caught up with Thomas after he returned from touring to talk more about his origins in jazz, how he started the Cypher and the Revive Big Band, his many influences, and his fluid notions of genre in an industry and culture often concerned with traditional boundaries.
CapitalBop: You graduated from Berklee. Berklee is well known for being a breeding ground for some of the world's top musicians—like Roy Hargrove, Christian Scott, Mike Stern and many others. Could you talk a little bit about your experience there, and how you feel like the experience shaped your musicianship? Did you feel a sense of community amongst the other talent, or was there an intense culture of competition at the school?
Igmar Thomas: I suppose there's some but that's at any school. There would be some competition. But that's not really why I was there or what I was focused on. More so, it was definitely a network. For me, it was the first time I had all my friends be musician. I learned what the musician community really was. That was something that people told me a lot about Berklee: "There's a lot of resources so don't take that for granted." It's really the people that you get to surround yourself with, a bunch of movers and shakers, that will follow you throughout your career. I was thankful for that and didn't take that for granted. I was fortunate to work with a lot of people that I still work with to this day that I have been very influential.
CB: When did you start playing trumpet and what stirred up your interest in jazz?
IT: I started playing when I was 11. The jazz thing I got from my dad. He's not a musician, but I grew up listening to jazz because of him—and a bunch of other music. Since I was a baby, I've been hearing jazz, so once I got started on trumpet, very quickly I realized I wanted to play other music besides beginning band music. At a certain point, I think going into high school, I realized that if I wanted to keep playing trumpet, the only reason would be because of the jazz band.
CB: Who are your biggest influences as far as the trumpet is concerned? Who are the trumpet players that you think have had the most influence on your sound?
IT: Louis Armstrong, Dizzy Gillespie, Lee Morgan, Clifford Brown, Freddie Hubbard, Miles Davis, and Roy Hargrove.
CB: Those are great names. You are well known for being a genre-defier in the world of contemporary music, and as I've done research on you and listened to your work, you have a lot of hip hop influences in your music and I wanted to know a little about how that reflected your taste? Who were some of you hip hop influences growing up?
IT: Tupac, Dr. Dre, Nas, Lauryn Hill, Battle Cat, Biggie, DJ Premier, A Tribe Called Quest, J Dilla. I could keep going.
CB: I'm a musician too so I know how hard that question is. You could ask me that question twice a week and you would probably get 10 different people. But you mentioned Lauryn Hill and I understand that you were just on tour with her. How does it feel to be working with someone that you found as an influence in your music when you first started? Also, could you go in a little deeper into your success in the music industry so far, and certain things you might've learned as you were making your way up in the industry that have stuck out to you?
IT: Well to put things in perspective, I started playing jazz with the graces of Lionel Hampton. So once you get around Lauryn Hill, which is still like a great—which I would consider, genius—I just hold so much value and weight with Lionel Hampton and what he represents, what he contributed, and how many people went through his band. I mean, this is a man that was Louis Armstrong's drummer. I mean, Louis is the root. When you asked me about influences, I should have said Louis, Louis, and Louis. (laughs). You just can't say enough and he's even more relevant as time goes by. More than people realize. Louis Armstrong 100 percent. Once your around people of that caliber like Lionel Hampton, it prepared me for anything and everything else that I came through or had after that. Not to say that I've achieved or arrived or something like that. I'm just saying, that I'm fortunate to work with and be around a few people. And one thing, when you talk about playing on stage with Lionel Hampton, that was terrifying (laughs). So I mean, it was great playing with Lauryn. I try not to, um..I'm able to separate the art from the personality. You know what I mean? And that goes for everybody. I really love her art and I like who she is as a human being.
CB: Could you tell me a little bit about the Cypher and how that got started?
IT: Basically, after I moved out of Boston and into New York, I started getting some gigs with bands that we had together from college. One thing lead to another, all of that turned into me having to write my own songs, because I would get those opportunities for awards, or grants, or just a small commission or performance opportunities under my name. I didn't have a group at the time to represent the music under my name, so I got some friends that were previously at Berklee, and some songs that I had just previously wrote, and it just kind of snowballed from that. Certain people just told me they liked what I was doing, so I just kind of stuck with it. We started gigging around New York, and it was good! It was a good time for that. We got to work with J. Cole around that time. It was before he was famous. He used to hire my band to back him up a few times. I recorded a track with him that he produced back in the day. This was probably around, I don't know, I wanna say 2010 or 2011. It was a really long time ago, so it was probably even earlier than that.
CB: Was this around when he attended St. John's?
IT: Yeah, it was around when he was either in college, at the end or had just gotten out of college.
CB: That's pretty cool.
IT: Yea, he rapped with us plenty of times and we recorded some shit too.
CB: It's really interesting to see how connected you are. You've been around for a lot of people's earlier development while you were still developing yourself.
I wanted to talk a little bit about the Revive Big Band. I was curious because you're a young guy and a lot of people in your demographic may not be familiar with big band music. It's not, um—
IT: You don't have to choose your words. (laughs)
CB: —it's not very popular, and it's more geared to people that have that specific interest. So I was curious to know if starting the Revive Big Band was your effort to "revive" the big band sound, or alter it? What exactly inspired you to come up with that concept?
IT: (laughs) That name just kind of came differently and naturally. It just kind of tied into it some how. The big band was actually supposed to be just a one time show and I wasn't supposed lead it. It was supposed to be the musical direction of Nicholas Payton. Are you familiar with him?
CB: Very.
IT: Yeah, because we were doing a jam session in New York and it was popular. It got to the point where everybody couldn't play and people were complaining and, me being the host, I had to hear all the complaints. I love music, but I'm not the best customer service person at all. (laughs) So to remedy that, I was like, man, how can we all play at once? And I thought of course: a big band. It's how we all got started in our school system, because they'd put like 20 kids in a band together and played big band music. I mean, I wasn't necessarily thinking in a general sense and I had never written big band music either. Nicholas Payton came through the jam session; light bulb went off. I told Megan. I gave her the idea for the big band show and she was about it. I told her we should have Nicholas direct and she said yea. She asked him and it was all good. He was down. And then everything was lining up. George Wein had a festival, the Carefusion Jazz Festival, and that was our first gig. We ended up getting Talib Kweli on board. But eventually, the business changed somehow, and Nicholas had to step back and just be a featured guest that directs. So, it being my idea, it fell in my lap. I had never written big band songs, but I wrote some big band music for that show and it went over! People really loved and that we the beginning of a snowball. Nicholas Payton and Talib Kweli were on my first big band show.
CB: A lot of people, and a lot of purists in general, would argue that jazz is dead, and anything that would come up at this point, whether it's Robert Glasper or Esperanza Spalding, is not jazz and it's more like R&B. I would like to know if you would agree or disagree with that? And if you do agree, or even if you don't, do you think that your work would help bring jazz back into a more popular platform, or do you feel like your more interested in it becoming more evolved and morphing into something different that people can enjoy?
IT: I just want great music. I want great creative music that holds a lot of elements. Music can be a lot like food, and everybody has their taste and their diet. Everybody has their different things that they can and cannot eat, so it really comes down to that. For a long time, I just got kind of tired of that conversation. I kind of shy away from that. It pretty much is what it is. You know, Duke Ellington said, "There's only two types of music: good and bad". I kind of continued to operate that way my whole life. I have nothing to prove to anybody as far as my love and my dedication, and that fact that I play and listen to Louis Armstrong daily, just to be included in a certain circle at this point in time. The tradition means a lot to me and I practice it. And it's funny because all these labels are really just a tool to sell the music. That's really it. So I kind of leave it there, personally, and I don't really let it stress me out. I leave that to other people. But at the same time, I love playing, and I will never stop playing, what is known as jazz. It's the cornerstone of where this music was born. The traditions of all of it. All styles.
CB: You have been closely associated with Revive Music, which has been one of many groups spearheading the contemporary art movement in New York City. If you could talk a little bit about the organization and how much influence has had on directing your career and fostering connections between other artists in the community, both in New York and worldwide.
IT: Revive is cool, man. I mean that in every way possible because, as an artist, it's cool because you're cool. Like you choose to play the music the way you do and you represent yourself as your identification so you feel cool about that. Revive is an umbrella that embraces all, or all that they can handle. (laughs) Capacity has been reached time and time again. It's an umbrella for all, it's a movement, it's a lot of people where they can express themselves and come as they are. They don't go there for judgment and criticism, they go for exposure and to show people that humans still make music at a high level, and that we are still creative and still improvise, and there are still traditions being upheld from the jazz perspective or any other perspective. You come as yourself and that includes coming in and playing the most traditional, straight-ahead, hard-bop jazz you can find. We've done plenty of shows promoting Ralph Peterson or anybody that wants to go out play hard-hitting swing. They understand that it matters not in the umbrella and you come and represent you as you are. Which doesn't mean you're immune to the trends of New York! (laughs)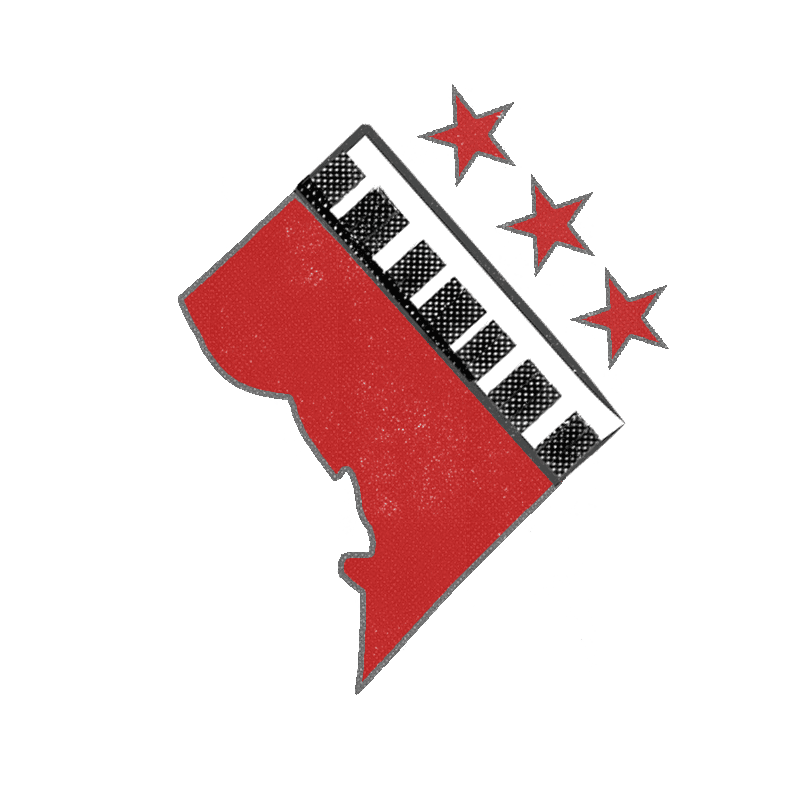 Comments
comments