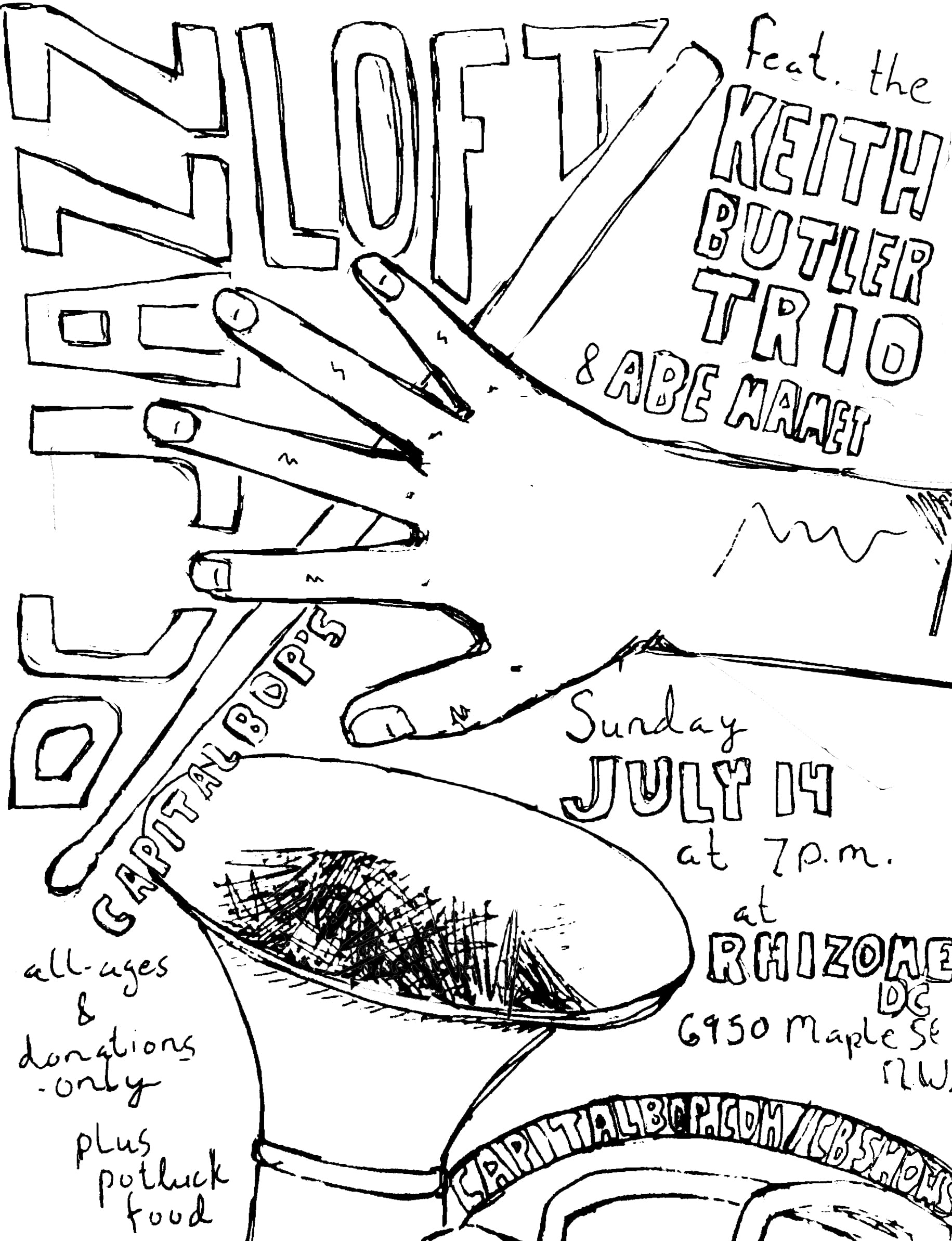 After a month of big shows, it's time for CapitalBop to get back to our roots. The July DC Jazz Loft will feature two fresh — but increasingly well respected — faces on the scene: drummer Keith Butler and hornist Abe Mamet. Each is bringing a trio and an off-the-beaten-track musical vision of his own.
Come to Rhizome DC on Sunday, July 14, for an evening of music, community and home-cooked food. The show is all-ages and donations-only; 100 percent of your door donations go directly to the artists performing.
Keith Butler
You might remember Keith Butler from our preview of his recently released debut album, Greener Grasses, or from the full review it received in the Washington City Paper. If you haven't yet heard the album itself, do yourself a favor and take a quick break from this announcement post to listen. (I'll wait….)
Sounds good, doesn't it? Butler's sound is unlike any other in D.C., and it's even better live. At the loft, Nelson Dougherty's hazy guitar textures and Steve Arnold's earthen bass sound will round out the group, making for a warm Americana-crossover sound reminiscent of ECM artists like Jakob Bro and Wolfgang Muthspiel — but without the dreamy inertia in which those artists sometimes lose themselves.
Abe Mamet
Abe Mamet's biggest claim to fame these days is the runaway success of his weekly Tuesday jam session at Marx Cafe, but the young Colorado native has a good thing going as a bandleader, too. He's hot off of a straight-ahead Julius Watkins tribute at the DC Public Library's Jazz in the Basement series, but you can also hear him around town performing experimental electroacoustic music, as a solo artist and with his Concentric Circles trio. At the loft, Mamet will perform in a trio with guitarist Michael Paik and drummer Julian Berkowitz.
Like always, the loft gets going at 7 p.m., and it's at Rhizome DC, just steps from the Takoma Metro stop. Any musicians who come out are encouraged to bring their instruments; the night will end in an open jam, and anything can happen at the loft.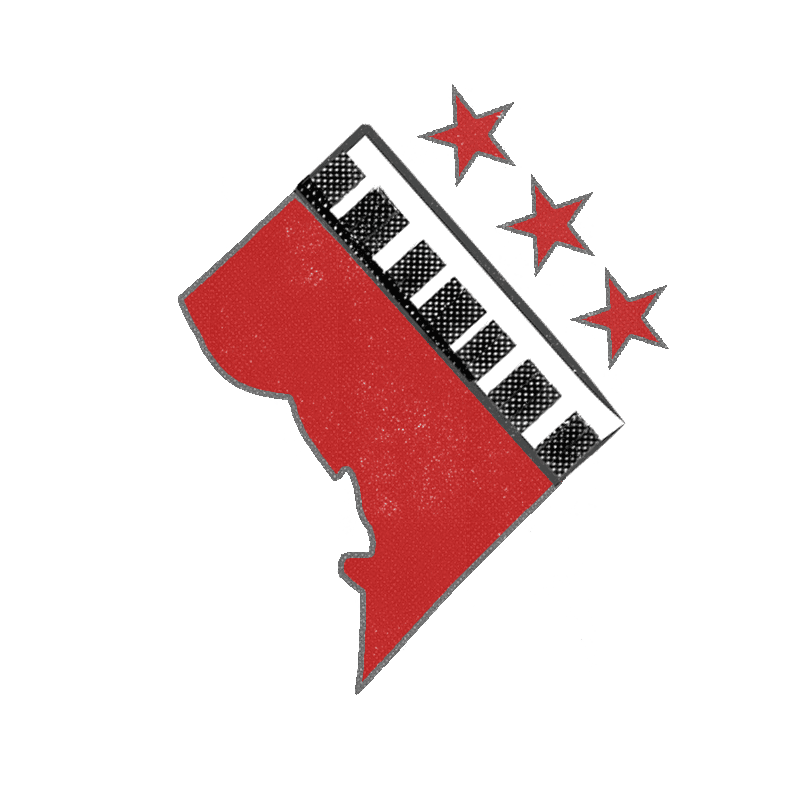 ---
In case you're new to the DC Jazz Loft's saga: In 2010, CapitalBop founders Giovanni Russonello and Luke Stewart put on the first DC Jazz Loft at Red Door, an artist-run studio space tucked in an alley just north of Chinatown. As more artists joined in and audiences grew, the loft became not just a jazz show, but a reliable facet of the D.C. arts scene at large. Red Door was eventually demolished to make way for new construction (oh, D.C.) and the loft bounced around to other venues before landing at Union Arts in 2013, where it stayed for three years before again meeting its end at the hands of developers.
Part of the problem was that the CapitalBop team wasn't sure where to take the loft after that. We couldn't find a place that would allow us to maintain the spirit of insurgency and liberated expression that was so important to these shows. But now, D.C. again has such a place: Rhizome DC is a collectively run space in Takoma that has become a haven for creative artists of all stripes. Thanks to Rhizome, the DC Jazz Loft has a home again, and it's here to stay.
Comments
comments