by Daniel Strauss
CapitalBop contributor
The Bad Plus
The Hamilton
Sunday, Sep. 23, 2012
When it comes to jazz, I'm a layperson. Maybe that's why I'm such a big fan of the Bad Plus, a band that sometimes gets accused of isolating itself from the jazz world that it's presumed to be a part of.
In any case, the biggest strength of the Bad Plus to me is that they have written some amazing songs; their biggest weakness is that some of their other pieces always end up sounding downright odd. So from my point of view, going to one of their performances is always a gamble. I want them to get into some of their more experimental stuff, but I also want to hear their reliably satisfying tunes.
On Sunday night, the Bad Plus played two sets for a moderately sized audience at the Hamilton, an upscale restaurant and bar near the White House that seems best suited for high-powered lobbyists interested in expensive scotch and whiskey. Much of the music came from their new album, Made Possible, and they threw in some of their best songs from previous albums like And Here We Test Our Powers of Observation (a personal favorite) and Giant.
Both sets were evenly distributed with a balanced layout of the more soothing stuff that attracts newcomers ("Thrift Store Jewelry" in the first set, "1979 Semi-Finalist" in the second) and their more challenging work, like "The Big Eater" and "Beryl Loves to Dance." Thankfully, touring without a singer, the trio did not include any of their songs with lyrics – pieces that, though true to the band's experimental nature, are consistently mediocre.
All told, the Bad Plus's Hamilton performance felt a bit too indulgent; often, extended improvisations muddled songs that already shine because of the unexpected – there's plenty within the compositions that already surprises. So the audience might be left wondering: Why mess with "The Big Eater" at all? Why change anything about "And Here We Test Our Powers of Observation"?
Well, probably because there are other songs that are fun to listen to when they're tinkered with. On Sunday, the standout moment came during the upbeat "Beryl Loves To Dance," when the bassist Reid Anderson, the drummer Dave King and the pianist Ethan Iverson raised the dynamic to a jumpy, kinetic high and came together in perfect coordination. No one was the focal point, and nobody got in the way. It reminded you why the Bad Plus is so worth listening to in the first place – because they blend together to make compelling contemporary jazz that seems uninterested in knockoffs of the music's past greats. And because, even when the band puts forth a performance that is neither their best nor their worst, a chance to let Iverson demonstrate his nuanced and multilayered improvisations is worth the price of admission.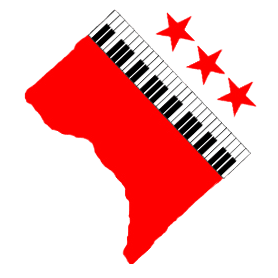 Comments
comments