Photography by Katherine Thompson/CapitalBop.
For the fifth annual DC Jazz Loft Series at the DC Jazz Festival earlier this month, we decided to go all in. The result was three of the most radical nights of music and art that the District's jazz scene has seen in a long time.
From Thursday, June 11 to Saturday, June 13, we took up residence in an empty warehouse on New York Avenue NE, in the hinterlands of Ivy City. We built a club-sized theater out of pipes and drapes, and asked our friends Timoteo Murphy and Tariq Tucker, two breathtaking visual artists, to make the theater into a gallery too. All three concerts had to do with jazz, but each drew dramatically different audiences, and left listeners elevated in a different way. Overall we reached about 1,000 fans—even more than usual, our audience was a real cross-section of the city, with no average audience member.
Night one—which NPR Music taped for a national "Jazz Night in America" broadcast this coming fall—featured three of Baltimore's best straight-ahead musicians: Bassist Kris Funn led his kinetic, slashing band Corner Store. Vibraphone star Warren Wolf played an impressive set of Thelonious Monk's compositions, showing off his smoldering tone in a stripped-down trio. Then as midnight approached, the under-celebrated saxophone master Gary Thomas lit into a set that held the crowd rapt—his tone was direct and clean, like a fiber that's fine and durable.
On night two, we pulled out the chairs and turned the joint into a dance hall, just in time for the arrival of Thundercat. Over the past few years, the bassist, singer, composer and producer has changed the sound of jazz, electronic music and hip-hop, through his collaborations with Flying Lotus, Erykah Badu, Kamasi Washington and Kendrick Lamar, plus his own solo work. After a startlingly good opening set by Sam Prather's Groove Orchestra, Thundercat took the stage, and showed that all he needs to make magic is a couple compatriots and an oversized, six-string electric bass. But a packed house of adherents and a perfect sound system help. The synergy between Thundercat and drummer Justin Brown was sparks-inducing, and within just a couple songs, the room was ablaze. The Washington Post noted that "an impressive number of people" came out for Thundercat's "blissfully weird" performance. And check out what DCist thought of the show:
"[Thundercat's] trio went all in, hopscotching between the energy and technique of early fusion, the purest soul of R&B, and P-Funk-esque grooves…. The space CapitalBop chose played as large a role as the music in terms of the overall experience. Using simple artwork and lighting, a drab warehouse was transformed into a room that could give 9:30 Club a run for its money, and it was perfect for Thundercat's performance. Not only was this concert the most memorable of this year's festival, it is one of the best of any DC Jazz Festival, perhaps second only to Bobby McFerrin's show at the Warner Theater in 2011." —Sriram Gopal, DCist
Then on Saturday, we paid tribute to the Association for the Advancement of Creative Musicians, the AACM, a musician-led organization that has been performing, teaching classes and otherwise serving as a centripetal force for its community in Chicago since its founding 50 years ago. In the afternoon, at Union Arts, we hosted a master class and then a panel discussion featuring the star AACM musicians who would perform that night. In the evening, a packed house of stalwart experimental jazzheads and curious newcomers listened to three moving sets. Multi-instrumentalist and saxophonist Jamal Moore performed rumbling and fluid music with his Organix Trio, earning a standing ovation at the set's end. Flautist Nicole Mitchell, cellist Tomeka Reid and drummer Mike Reed passed an hour in sometimes swinging, sometimes fracturing interplay. They found a profound balance between spiked and graceful. And finally, Ernest Khabeer Dawkins performed "Memory in the Center: An Afro-Jazz Opera," a tribute to Nelson Mandela, with his 15-piece Live the Spirit Big Band. Dawkins is a former chairman of the AACM, and he now spends half his time at his second home in Durban, South Africa. The piece, which lasted nearly two hours, married the AACM's mercurial experimental style with South Africa's vocal-driven dance music tradition. It was a fitting homegoing ceremony for a series that had wandered all over the map, and made a new place feel like home for a huge range of people.
Huge thanks go out to the many individual donors who helped us make this series a reality, and the businesses that sponsored this attempt at bringing jazz to the masses.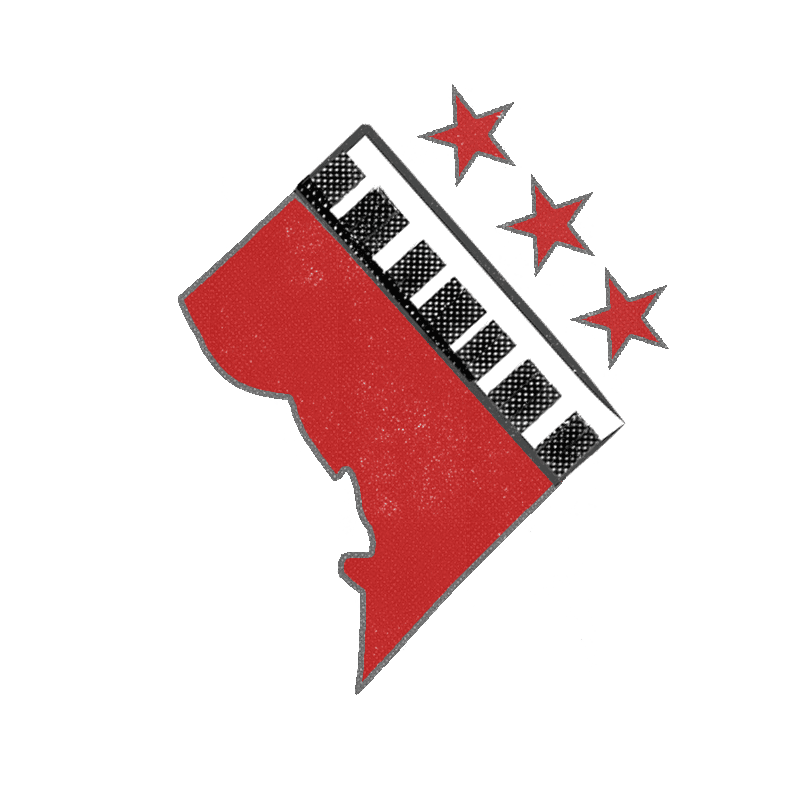 Comments
comments