Michael Bowie's BLAST
Blues Alley
Tuesday, July 19
Genres can sometimes limit more than they empower, especially in jazz. Max Roach mused that "jazz is a four-letter word," and that oft-quoted phrase has become a rallying cry for a proud line of artists who spurn traditionalism in favor of fusion. Bassist Michael Bowie is one of them: His recent project, BLAST, embraces his background in jazz, but rejects any sort of purism point-blank.
In a sense, BLAST is a garage band made up of master jazz musicians. Its repertoire includes both retro pop hits and modern jazz tunes (some covers, some original), creating a listening experience that is simultaneously familiar and volatile, nostalgic and forward-thinking. The band comes hot on the heels of Siné Qua Non, Bowie's previous genre-bending project, and represents another approach to the same mission: interpreting popular music through a jazz-informed lens.
A Maryland native, Bowie has roots in the D.C. jazz scene, yet has played around the world with legends like Isaac Hayes, Michel Camilo,, Sarah Vaughan, Joe Henderson and Abbey Lincoln. His stylistic horizons are, appropriately, as broad as the diversity of his musical collaborators. His practiced facility  on his instrument allows him to move deftly and naturally from style to style, and his band—Shawn Purcell on guitar, Micah Robinson on keys and vocals, and Carroll "C.V." Dashiell on drums—easily carries out his vision while adding its own personal flair.
From the first minute of BLAST's late set at Blues Alley on Tuesday, July 19, it was evident that straight-ahead jazz would not be on the setlist. Bowie appeared onstage, clean white shirt with a couple of top buttons undone and suspenders loose at his sides. He evoked the style of both a jazzman and a punk rocker. "It's gonna be really loud, so, you know… have conversations, talk, scream," he told the crowd with a wry smile. "Just don't throw anything at us."
The music began with a thumping quarter-note pulse from Bowie's electric bass. The deep, guttural line moved confidently and patiently, an attitude mirrored in Bowie's expression as he scanned the stage, inviting his bandmates to join in one by one. The sound that slowly emerged had the color of modern rock fusion, with touches of Kurt Rosenwinkel and even Jimi Hendrix. Purcell's dense guitar harmonies soared above Bowie's undulating bass lines. Dashiell's precise groove sparked and popped in perfect time. But as Robinson leaned into his mic and began to wail a captivating line, the source material of this dark jam finally became clear: It was Stevie Wonder's "You Haven't Done Nothin'."
The opening number was the most radical re-imagining of the evening. Bowie's an inventive experimenter, but he is also unafraid to play songs in the spirit of the original artist. He blazed through a hard rock cover of the Foo Fighters' "Everlong," and crafted an entire suite of Prince songs thick with retro synthesizers and wah-wah guitar. Special guests Christie Dashiell on vocals and Marshall Keyes on soprano saxophone, longtime collaborators and friends of Bowie, brought U2's "Where the Streets Have No Name" to life with a somewhat re-shaped groove that nevertheless honored the band's original harmonic choices.
Bowie's brand of fusion takes place in the stark relief between styles, rather than their overlap. Juxtaposition can be just as powerful as combination, if only because of the way it plays games with a listener's expectations. Pop and rock take on a new character when played by jazz musicians, before and after jazz songs, in a jazz club—and Bowie explores that transformation with ravenous curiosity.
The combination of pop music and jazz is a fine line to walk, and one that has been attempted many times in the past. Crossover projects by brilliant artists like Quincy Jones and Dirty Loops have often been riddled by excessive stylistic compromise that comes across as pandering. Bowie's approach does suffer from some familiar drawbacks—notably, a handful of unfortunate MIDI samples, unearthed from the recesses of Robinson's synthesizer—but his approach to fusion is refreshing, if sometimes rough around the edges. He and his bandmates are comfortable letting the music live in its home language, while infusing it with the vibrancy and richness of their jazz backgrounds, allowing smalls bits of unexpected intrigue to seep into the familiar songs. Prince's music took on a difference sense of groove with Dashiell's rhythmic nuance spurring it along; Bowie's Jaco Pastorious-inspired tone on the fretless electric bass could round out any synthesizer line; and Purcell's complex chords made the Foo Fighters rock a little bit more knottily.
At times BLAST's sound seems unpolished, and its genre-hopping strategy can take some getting used to. But the group is notable as a stylistic laboratory, a creative experiment in what jazz musicianship can contribute to popular genres. D.C. sees a lot of strong jazz groups pass through its clubs; maybe it needs a garage band to shake things up.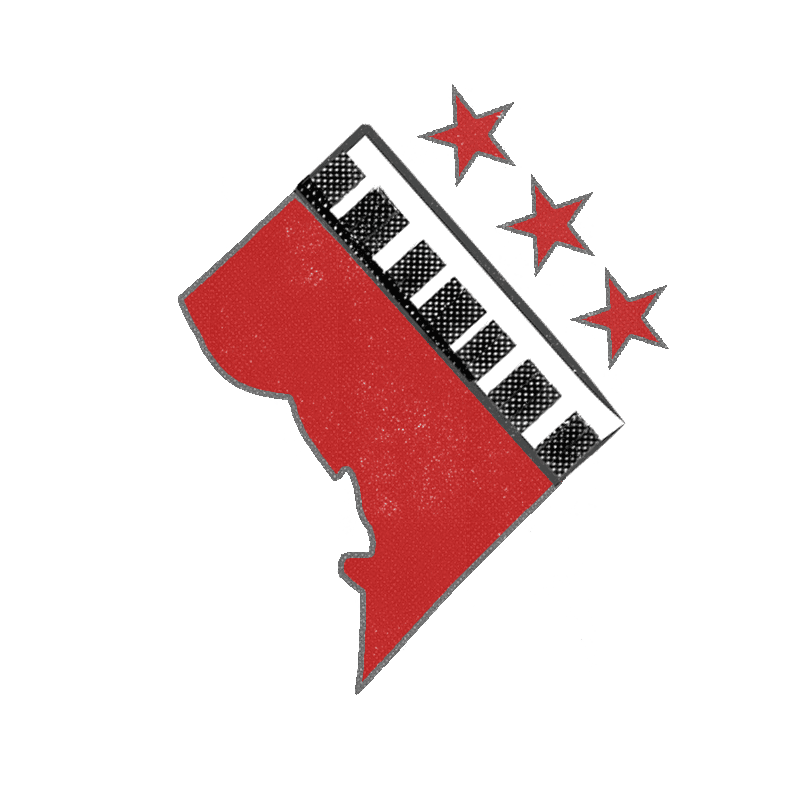 Comments
comments