by Giovanni Russonello
Editorial board
Update: The location of this Sunday's loft has been changed. It will be taking place at Hole in the Sky, located at 2110 5th St. NE, just five minutes from the Rhode Island Ave. Metro stop. All the performers and set times remain the same. The best part? It's BYOB. More up-to-date info is available at the Facebook event page.
Last month, the D.C. Jazz Loft debuted at Montserrat House, and Michael Bowie's Siné Qua Non brought down the house. This time around, we've got an overflow of amazing talents ready to do it all over again. So you've never heard a five-trombone ensemble, or a vocals-bass-drums trio, or a quartet that blends Keith Jarrett's fluid jazz improvisations with Karlheinz Stockhausen's ambient New Music experiments? Neither had I. Not to worry — this is your chance to cross all three of those off your list.

And this loft is more than an aural feast. CapitalBop is teaming up with DC Flea, which has taken over Montserrat House for all of October with a pop-up shop of vintage clothes and accessories. All ages are welcome; we suggest a donation of $15 to these outstanding musicians. Doors open at 7 p.m., and the music goes all evening. Cats, prowl to the closing jam with an axe.
Also — an early heads-up that the following weekend will be jam-packed with more CapitalBop programming. Mark your calendars for Saturday, Oct. 20, when we'll be teaming up with Meeps to present a night of music featuring three solo artists, and then we'll be hosting an after-party at Art All Night DC. More information on all that will become available next week.
REGINALD CYNTJE'S TROMBONE ENSEMBLE
If you're a fan of CapitalBop, you know Reginald Cyntje. The trombonist was a member of the U Street All-Stars, a favorite at the first D.C. Jazz Lofts. And we were quick to praise his debut album, released last year, which coasts on bubbling rhythms in a blend of straight-ahead jazz and the music of Cyntje's native Virgin Islands. Now, he's got another big idea, and he's coming to the loft to try it out: Cyntje is turning the spotlight on his instrument, with a five-trombone mini-orchestra featuring the trombonists Greg Boyer, John Jensen, DuPor Georges, Raynel Frazier and Cyntje himself. The 'bone masters will be backed up by a first-call rhythm section, with Allyn Johnson on piano, Herman Burney on bass and Kush Abadey on drums.
HEIDI MARTIN'S MOON IN SCORPIO
The vocalist Heidi Martin, one of D.C.'s most rousing singers, writes songs with a slyly expressive demeanor. As a singer, she emits messages complex but clear, with an essence of mourning and resilience that hints at Billie Holiday and delicate control that's not unlike Joni Mitchell's. She'll be bringing a stripped-down iteration of her Moon in Scorpio project to the loft. It would be a dangerously ambitious move for most vocalists to bring only a bassist and drummer onstage with them, but that's just what Martin will do — in her hands, it's likely to pay off. Not least because she'll be playing with the aforementioned Kush Abadey and the bassist Kris Funn, two talents who both tour with some of jazz's biggest names.
BOBBY MUNCY & ANTHONY PIROG'S KUNG FU BASTARD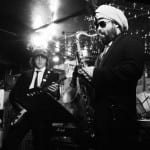 The saxophonist Bobby Muncy and the guitarist Anthony Pirog have teamed up to write a collection of tunes that Muncy describes as "far-out, Anthony Braxton-meets-'70s Keith Jarrett with Stockhausen noises." They'll be performing it at the loft with their quartet, named Kung Fu Bastard. Muncy and Pirog long ago surrendered themselves to the forces of abandon. For the past few years, Muncy has been writing original music that heads in all sorts of directions, and recently he helped found the D.C. Jazz Composers Collective. His quintet kicked off the very first D.C. Jazz Loft, back in December 2010. And you may recognize Pirog as 50 percent of the ambient/experimental duo Janel & Anthony, which put out a well-received debut CD this year on Cuneiform Records).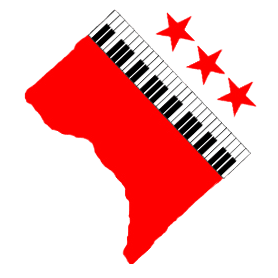 Comments
comments