by Giovanni Russonello and Luke Stewart
Editorial board
After a temperamental winter, spring has finally decided to settle down and stick around. As the jazz songbook would have us know, there's plenty of reason to believe, jump up, and let the joy spring forth. And there may be no better way to do that than to listen to some of the area's greatest musicians swinging at an outdoor edition of the D.C. Jazz Loft.
Join us on the patio at Chez Billy this Sunday, when we'll hear from the tenor saxophonist and singer Frank Mitchell, a funk and jazz master who tours with Thievery Corporation, the alto saxophonist Russell Kirk (a Greg Osby protégé), and the bassist Herman Burney.

As usual, entry is free, though we strongly suggest bringing $15 to donate to the musicians. You'll also be able to order food and drink from the bar. The first act will start promptly, just after 7 p.m., so that we can wrap up the revelry in time without upsetting the neighbors.
FRANK MITCHELL TRIO
You may have seen his iconic afro, flopping wildly as he walks down the street. What you probably didn't realize is that Frank Mitchell is one of the sleeping giants of the D.C. music scene. As the saxophonist in Thievery Corporation's live band, he has gained international acclaim thanks to their globe-trotting tour schedule. Recently he released his first recordings as a solo artist and leader, showcasing his deep appreciation and mastery for danceable funk music. His hit single, "Booty Lock," has garnered the attention of deep funk enthusiasts and hip party-goers worldwide. Frank is a true soul man, reared in D.C.'s rich community of jazz, funk and go-go. Today, he is also a member of the Black Masala band, whose infectious world-groove sound is steadily becoming a favorite among local fans of creative music. Mitchell performs here with his trio. [words by Luke Stewart]
RUSSELL KIRK QUARTET
If you caught Todd Marcus's performance at CapitalBop's series during the DC Jazz Festival last year, you'll probably remember the dapper young alto sax player who ripped right through his solos. The packed crowd stood up and took notice: Who is that guy? His name's Russell Kirk, and he has a way of spiraling around the blues, crafting lines that trickle and hit the ground and spatter back like beads of sweat. In his rivulets of melody there is a bodily warmth; they seem to seek some elusive resting place on the protean topography of his band's sound. Kirk's a Baltimore native who recently returned from a stint in New York City, and last year he released an album, To Journal Square, on Greg Osby's esteemed Inner Circle Music label. The gorgeous record swells and billows with shrewd string arrangements, splashing drums and a whipped-cream guitar sound, all cut through by Kirk's steely saxophone, giving chase. [words by Giovanni Russonello]
HERMAN BURNEY, WITH REGINALD CYNTJE
Herman Burney has been collaborating with the trombonist Reginald Cyntje for a number of years. Both are among the most in-demand players on the D.C. jazz scene, and the reason is clear when you hear them: Burney's timing and tone are impeccable; his knowledge of the jazz repertoire is vast; and he is a master of various alternate upright bass techniques and approaches. All of this makes his solos a wonder to watch. Cyntje, meanwhile, is a facinating trombonist. In a world full of fantastic players, what makes him unique is his stark creativity. He is not afraid to escape normal convention, while staying true to the musical tradition of jazz. The two will perform at the loft in a rare duo format, and the music is sure to be moving and exhilarating. [LS]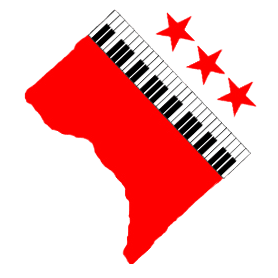 —
Photo on flyer courtesy torkristensen/flickr.
Comments
comments