This Sunday we're excited to present a fabulous lineup of local artists on the rise — they're all playing around with unique forms of jazz, and making something new. If you've been to any of our shows at Union Arts DC, you know how easy it is to chill out and immerse yourself in creative music there — it's the perfect venue for the musical discoveries that the jazz loft provides.
This month's installation of the loft features Shannon Gunn, a trombonist for the Bohemian Caverns Jazz Orchestra and the leader of the Bullettes, an impressive all-female big band; Telescopix, a band led by the exciting trumpeter Joe Brotherton, who's got experience in everything from reggae to house to bebop; and Abinnet Berhanu, a young drummer who's recently been playing with some of the city's most respected elders.

Doors at Union Arts open at 7, and the music will be going until at least 10:30. The loft is BYOB, and a donation of $15 for the musicians is suggested. When you get to Union Arts, enter through the back entrance (turn into the parking lot off of 4th Street NE). See you there!
SHANNON GUNN
Shannon Gunn is a talented trombonist and educator, and a familiar face to fans of the Bohemian Caverns Jazz Orchestra. Of late she's been writing and arranging music for her own excellent big band, the all-women Bullettes. But at the loft she'll step out in front of a small ensemble, bringing her 'bone chops to the fore and experimenting with a different sort of sound: With the baritone saxophone master Leigh Pilzer, she'll be doing a tribute to the legendary collaboration between Carl Fontana and Al Cohn.
JOSEPH BROTHERTON & TELESCOPIX
Joe Brotherton is a bright and powerful trumpeter whose projects range from traditional New Orleans jazz to reggae and funk. His Cricket Fusion band performed a thrilling set of jazz mixed with hip-hop at a D.C. Jazz Loft a couple years ago. A familiar face around town, Brotherton's trumpet solos jump out at you and invite you to dance. Here he performs with a new and innovative group, TelescopiX, which features two percussionists and two horns.
ABINNET BERHANU
Abinnet Berhanu is an exciting young drummer with ears open to various traditions, plus the sounds of his own time, always surrounds himself with expert elders. He swings hard, and shows the influence of Tony Williams. This gig will be no different: He'll be playing with the unbeatable pianist Allyn Johnson, dean of D.C. piano.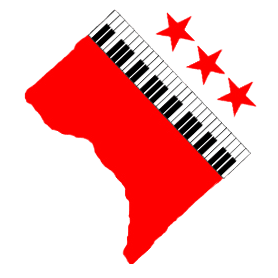 Comments
comments