by Giovanni Russonello
Editorial board
Another month, another lofty locale for CapitalBop's D.C. Jazz Loft. This time we're back in the U Street Corridor, at the popular restaurant and bar Marvin on 14th Street. We'll be presenting three bands upstairs in the new, cozy lounge area.
The space has a full bar and great acoustics. And most importantly, some amazing talent will hit the (makeshift) stage. We're featuring two of the area's top guitarists, and a fabulous bassist who just released a debut CD featuring some of the world's best musicians. If you don't know the names of the performers below, this is your chance to get hip to a handful of D.C.'s most adventurous rising talents.

As usual, we suggest a $15 donation to the musicians, but no one will be turned away if they can't give that much. Come out and support this fiery music, before things get too cold to do anything but hibernate.
BLAKE MEISTER
The bassist Blake Meister has for years been one of the strongest sidemen on the D.C. and Baltimore scenes, supporting a range of musicians from the Jolley Brothers to Warren Wolf. But it wasn't until his debut album, Septagon, arrived earlier this year that we recognized his subtle kinetics as a composer. His songs have wit, soul and an organic-sounding complexity that only a master can pull off. And it doesn't hurt that the backing band includes some of the world's greatest musicians, including Gary Thomas on saxophone, Ralph Peterson on drums and Marc Copland on piano. Meister, who was recently named a faculty member at the prestigious Peabody Institute, will lead a combo at the loft.
RODNEY RICHARDSON & JOE HERRERA
The guitarist Rodney Richardson, with his warm tone and flurrying runs, was in mid-climb to the top of the D.C. jazz scene when life uprooted him earlier this year. He moved to Chicago in June, leaving behind a disappointed crowd of fellow musicians and fans who'd grown accustomed to watching him shine. Luckily, Richardson is back in his hometown for the holidays, and we've booked him at the loft with his longtime partner in crime, the powerful trumpeter Joe Herrera. Don't miss their quartet at the loft.
JOHN LEE QUARTET
John Lee is another one of those ascendant guitarists on the D.C. scene, but he comes from a different perspective. Gritty, searing and heroic, Lee's obvious influences are John McLaughlin and Jimi Hendrix – not straight-ahead players like Wes Montgomery and Grant Green (although they're definitely in there too). Lee burned the house down at last month's loft, playing with fusion/funk/trip-hop experimentalists the Oscillators. For December's show, we invited him back to play his own charged-up material.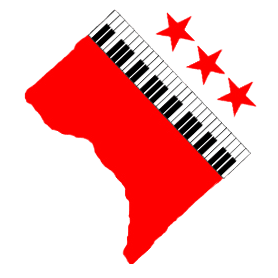 Comments
comments