by Giovanni Russonello
Editorial board
We're in the midst of ramping up for the D.C. Jazz Loft Series at the DC Jazz Festival next month. If you haven't checked out the lineup yet, it's our best ever — take a look at capitalbop.com/dcjazzloft. The best way to get in the mindset, though, is to come out this Sunday, when we'll be presenting the monthly D.C. Jazz Loft at Chez Billy. We've got three awe-inspiring acts, all from different corners of the local scene. Two are young musicians gaining attention for their pens as well as their improvising, and one is a beloved saxophonist who's been holding it down and tearing it up on the D.C. scene for many years.
First, we'll hear from the young trumpeter Griff Kaz, who hasn't yet graduated from the University of Maryland but is already turning heads around the city; he writes sophisticated, melodious tunes and arranges them for four horns. He'll play at the loft in a lush, sextet setting. After Kaz, the excellent alto saxophonist Antonio Parker — the house musician at HR-57 — will play his grooving tunes with a trio. And finally, to close out the evening, the redoubtable young saxophonist Elijah Jamal Balbed will bring a new project of his, the East Coast Collective.

This month, we're starting things one hour later than usual — at 8 p.m. But as is typical, the loft will be donation-based (we suggest $15), with all money going straight into the artists' pockets. You'll be able to buy drinks at the bar, and Chez Billy's excellent French culinary offerings will be available. See you this Sunday!
ELIJAH JAMAL BALBED
with the East Coast Collective
The tenor and soprano saxophonist Elijah Jamal Balbed, who was last month's artist in residence at Bohemian Caverns, is among D.C.'s brightest rising stars. He has a hard-driving, sparely metallic sound that's redolent of Dexter Gordon and Sonny Rollins — but he refracts their lessons through the Young Lions of the 1990s, and speaks in the lingua franca of present-day post-bop. His tunes are tight, dynamic and catchy; one of the pieces from his debut record, which was on CapitalBop's best-of list last year, made him a finalist in the International Songwriting Competition, along with stars Gregory Porter and René Marie. Here he performs with a new group, the East Coast Collective, featuring three other strong young musicians from around the Mid-Atlantic region: Mark Meadows on piano, Alex Claffy on bass and Kevin Daly on drums.
ANTONIO PARKER TRIO
Antonio Parker is a swinging and soulful alto saxophonist, his playing colored by a bright, aggressive tone. He casually sprinkles neo-soul and R&B influences into what at first blush seems like straight-ahead jazz, and his solos show the influence of Kenny Garrett. Parker is a regular performer at HR-57, where he plays almost every weekend with his quartet. At the loft, he will play with a stripped-down trio.
GRIFF KAZ
with the 7 Septet
The young trumpeter Griff Kaz has all the makings of a much older player: a mature compositional sense that easily balances swing and classic song form with a bristling, modern urgency; the ability to organize and arrange for a large ensemble; and patiently devastating chops. Here he performs a collection of his compositions with a group he calls the 7 Septet — mostly precocious young musicians who go to the University of Maryland with Kaz: Nathan Reising on alto saxophone, Steve Synk on bass, Elijah Jamal Balbed on tenor and soprano saxophones, Reginald Cyntje on trombone, Mark Meadows on piano, Steve Synk on bass and Ele Rubenstein on drums.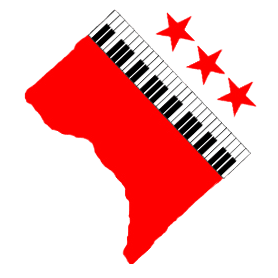 Comments
comments