by Giovanni Russonello
Editorial board
The third annual Washington Women in Jazz Festival kicks off on Wednesday. As it has every year, the festival's expanding in terms of scope, ambition and venues. Over eight straight days, it will touch all four of the city's quadrants.
The festival's director, Amy K. Bormet, a pianist and vocalist from D.C., has kept some things that work: certain locales; the weeklong format she introduced last year, with one show each night featuring a different performer; a mixture of free and ticketed shows; and the Young Artist Contest.
But she's made some changes, and this year for the first time the festival is welcoming a legend of the music, in Geri Allen. She will play a solo piano concert at the Atlas Performing Arts Center next week in the festival's closing performance. (It was Bormet's smart idea to begin and end the festival this year at the Atlas, a spacious and hospitable theater that has been putting on excellent jazz for the past few years but hasn't gotten the notice it deserves. Both the festival and the theater will benefit from the relationship.)
"It's the perfect venue for it," Bormet said of the Geri Allen show. "And to have it on H Street is a full-circle thing for me because that's where I was living when I was in high school," when she first heard Allen perform, at the urging of her teacher at the Duke Ellington School of Music, Davey Yarbrough.
This Wednesday, the molten drummer Kimberly Thompson – a straight-ahead master who has played with Kenny Barron and Tia Fuller, but also lends support to the fusion guitarist Mike Stern and performs with Beyoncé – will kick things off at the Atlas. From there, seven more nights of music will showcase female instrumentalists and vocalists, from the D.C. area and beyond.


Highlights include a performance by Shannon Gunn's all-female big band, the Bullettes, on Friday; the second annual Young Artists Contest at HR-57, in the afternoon on Saturday (Bormet learned a lesson last year about the competition: "I had it on a Tuesday night, which I thought was a great idea because I forgot about the fact that kids go to school, so they don't really want to hang out until 1 a.m., and their parents are kind of mad at me"); and a performance on Sunday from the ambient, experimental cellist and loops artist Janel Leppin, who will lead an atmospheric outfit featuring pedal steel guitar, harp, bassoon and other instruments.
Bormet said that in programming a diverse lineup of shows, she has learned how to negotiate the needs of each individual performance – from the venues to the artists. "I play all these places, and it's at the point where I know what is going to fit in a space, what the audience there is looking for," she said. "We're doing something at the Hill Center, which is more of an educational space, so I've got Leigh Pilzer because she's a genius educator. She's going tot talk about women's jazz history."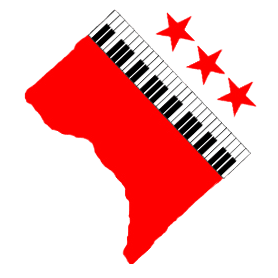 SCHEDULE
Click an event to read CapitalBop's description, or go to washingtonwomeninjazzfestival.com for info on ticket sales.
Comments
comments