Trumpeter Nico Segal is probably best known for blowing hard and heavenly alongside his fellow Chicagoan Chance the Rapper. On Chance's "Coloring Book," Segal plays the archangel Gabriel to the rapper's apostle Paul; revealing the majesty and awe of the Good News through his radiant horn, pushing Chance toward feverous, forceful preaching of that same News. The way I see it, each is a messenger, spreading the Word and the Joy in his own way.
If you've heard Segal blow with Chance, you know a bit about the power of his sound and his feel. But that work only scratches the surface of his voice — one of the many remarkable ones in the Windy City's new generation of provocative, insurgent musicians.
There are no upcoming events to display at this time.
The son of a musician father who ran a Latin jazz program at his elementary school, Segal — formerly known by his stage name, "Donnie Trumpet" — doubled down on his interest in music after the career day presentation by another parent, herself a local hip-hop and spoken word artist on Chicago's vibrant, though turbulent, South Side. Segal went on to attend the Merit School of Music, studying jazz and classical trumpet performance and learning at the elbow of masters like trumpeter Tito Carrillo. He traipsed around to jam sessions with fellow students and future bandmates, devouring the great melting pot of the Chicago music scene and sound, one that invites genre blending — and blurring across communities and traditions. After all, there's a lot to draw on in Chicago, from house music to the AACM's avant-garde jazz. He formed a band with future rap star Vic Mensa, his classmate and best friend; the group was called Kids These Days, an indie group stewing experimental hip-hop, rock and jazz forms into a sound both completely their own and completely Chicago.
Segal brings a jazz ethos wherever he goes, including the free-flowing, abstract feeling of his mixtapes with the Social Experiment, best known for its work with Chance. Now Segal is diving even more deeply into his jazz roots — and expanding his artistic palette — on a new project. About a year ago , Segal returned to one of his old haunts, the basement of his former Merit classmate and jam session-hopping buddy, keyboardist Julian Reid. The music they made there morphed into what they now perform as The JuJu Exchange.  It is a quartet made up of Segal, Reid, Reid's brother Everett on drums, and Kids These Days bassist Lane Beckstrom. These are old friends — but they're serious cats too. Listening to Reid and Segal talk, you think you'd be speaking to stoic, old statemen of the Chicago jazz scene instead of four of its youngest lions. They spend their time conversing about how they understand their place in the lineage of Chicago jazz, inviting more bystanders to become active listeners to improvised music, and what it means to improvise in everyday life. They speak of art, not entertainment.
The JuJu Exchange is Chi-town's latest answer to the Robert Glasper, Flying Lotus, BadBadNotGood school of jazz thought. On the group's debut LP, The Exchange, released this past April, the music flows like a river, fed by tributary streams of electronica; beats and breaks; dexterously pummeling McCoy Tyner post-bop; Miles Davis' funkified bounce; and the crisp lyricism of Clifford Brown. In some ways, these recordings unfold like a Dilla track, acoustic jazz guided by the hand of a mix-master producer. Watching them perform on "Windy City Live!" back in April, you could feel the constant exchange of energy, hear the unspoken conversations between the four musicians as they spurred each other on.
The JuJu Exchange embarks on its first East Coast tour this weekend, stopping at Adams Morgan's Songbyrd Music House on Sunday. I talked to Nico and Julian ahead of the tour to get their thoughts on Chicago's musical lineage, what the word "jazz" means to them, and how they seek to make more aesthetically inclusive improvised music. Here's a slightly edited transcript.
CapitalBop: If people know you, Nico, it's usually as this hip-hop guy, from working with Chance the Rapper and the Social Experiment. But jazz is the bedrock of your musical identity. Would you define what you do as "jazz"? Do you define yourself as a "jazz musician" or a "hip-hop musician," or are those labels less important these days?
Nico Segal: Yeah, exactly! I actually find the label offensive; I feel like any box in itself is wrong. Music is like math. It's infinite, it's on a spectrum in itself, it's not a quantifiable thing. I don't really consider the music I make "jazz music," but I recognize that the music I studied the most and the music I grew up hearing and wanting to sound like were a lot of jazz musicians — namely just because I play the trumpet and my favorite trumpet players are Clifford Brown and Miles, Woody [Shaw], all the jazz cats. Jazz is just the easiest thing to call something that doesn't really sound like anything. It's recognized in its heritage but its also an art form that has changed throughout time so much that anything with a major seven chord can be called jazz. You can kind of call "jazz" whatever you want, as well.
My music has never really sounded like any one style or any one sound. There's a lot of folk music in my sound, there's a lot of hip-hop, obviously, there's a lot of jazz, there's a lot of Latin music influence. I've always been understanding of that and I want that in my music; I want to push listeners both on the jazz spectrum and the people who just listen to what's on the radio.
CB: So I was in New York a few months back and got into a spirited debate with a few New York jazz musicians about what jazz is and they had a more limited definition. You may have given us your answer in pieces just now. But what does the idea of "jazz" mean to you in 2017?
NS: Wow. [pause] Jazz, to me, includes improvisation and [a] collaborative listening experience, where musicians are exchanging, if you will, their ideas and the sounds that they're hearing together. I think if you have a limited view of what jazz is, you limit yourself to the type of experience that improvisation can really lend itself to making. You're not really listening. You're not really appreciating where everybody's going with the music, because I feel like as soon as you start to put a box on where it ends then it's over. Then the music is done. The music had died. And that's what I love so much about jazz. Julian, I feel like this is the perfect place for you to interject and talk about what jazz means for us as a band and where we see our place in the jazz world.
Julian Reid: So this is a conversation Nico and I have with Everett and Lane often, about the extent to which we see ourselves as part of the jazz world, the world that we grew up in, and the extent to which we're trying to break into other zones. One thing that we've always thought about is how to retain interest. I think that one focus of the band is always to think about how abstract music has intrinsic value to us; how it means something, not for us as a prop for something else, or just as the remnant of a bygone era. But that it means something for us now and has unique, inherent value for thinking about the world, thinking about what it means to be human, having faith or what matters to you. All of that can come through abstract music and improvisational, abstract music — which people often term "jazz." It's still alive and well. I think mainstream listeners want to hear it, they want to feel it, but they just need a foothold or need forms of it that are accessible to them.
Something that we strive to do in our sound is make music that is both fun and singable on the one hand, and then intricate and dense on the other. So we hope to do that with the way we layer and the way we listen to each other and play off each other in live shows, of course referencing people from the tradition of jazz with various licks and all that. The point is to have both present — accessible fun and thought-provoking intricacy — and in a world where these two often seem to be against one another, it's really fun to create a world of music that blends them and seeks to have them play off each other. We're honored to be part of the legacy of people making this music.
'I think if you have a limited view of what jazz is, you limit yourself to the type of experience that improvisation can really lend itself to making. You're not really listening. You're not really appreciating where everybody's going with the music.' — Nico Segal
CB: And speaking of the legacy of Chicago, there's the Von Freeman-Fred Anderson scene, Tito Carillo, Art Davis and, of course, the AACM. Does the Chicago scene inform you as musicians? You may not being trying to exemplify Ernest Dawkins or Von Freeman, but do these figures and musical institutions inform your being as musicians?
NS: Oh definitely, definitely! A lot of the first times Julian and I were going to jam sessions it was cats like Von Freeman playing. I took lessons with Tito. And one of my favorite trumpet players in the city is Victor Garcia; he's been my mentor and huge on the scene and killin' it in every regard. Marquis Hill is a huge trumpet player that's been a big influence and a big inspiration to me. That's the homie and someone who's shown me a lot and been one of my big brothers. There's tons of musicians in Chicago, man, it's a vibrant scene.
The music scene in itself, the jazz scene in itself, extends beyond just jazz. Like some of the musicians we're talking about also have Latin music or hip-hop in their sound or have soul and R&B in their sound. Corey Wilkes is another I used to check out in Chicago and who was a huge influence. There's just so many; the scene is crazy in every genre. I think that's one thing we really reflect in our band, in our version of jazz music, is this kind of genre-less form but within the spirit of jazz: the solo-y, improvisational, abstract — the thinking jazz as well.
CB: And its funny, the first time I heard your record, The Exchange, I thought that this is a different kind of jazz, but it almost feels more like sample track. Like this could be a Robert Glasper joint or stuff you might hear Dilla sample and mix.
JR: One focus we always have is being a band of, like I said, abstract music front and center, but creating music that was, hopefully, inviting to people who would want to chop it up, sample it and whatnot … while at the same time being able to rock with the album on its own front. We all have played a thousand gigs where we've been background music for, you know, a dinner party or something else. And when I'm hired for those kinds of gigs, oftentimes I'm reminded this is how a lot of people perceive the music: that either the music sets the mood for your steak or it is something for J Dilla to find, sample and screw with. I like the opportunity to pay homage to both sides of it. I mean, there's a reason that the music is seen as America's classical music, but there's also a reason that J Dilla found it hip enough to rip.
CB: As I hear you guys talk about it, I'm thinking about the history of jazz. Starting in New Orleans, moving up the Mississippi and kind of coming of age in Chicago, jazz was always in between worlds. So I'm glad that you're using the term "abstract music" because it seems like the legacy of jazz is a legacy of being a kind of abstract bridge between all these genres.
JR: Absolutely.
NS: Even in the beginning! In the beginning they're playing pop tunes, they're Broadway hits, you know what I mean? Those are the tunes that jazz musicians were into and writing.
CB: So when you take the show on the road, do we hear more of a live play-through of the record, or do you really bring out more of that abstract, improvisational aspect of the music? Make it more like a "traditional" jazz show?
JR: We're definitely going to solo and blow and stretch these tunes out like you would hear at a jazz show, but still leave the footholds for people to rock with and still find places for people to sing.
NS: I think part of our sound and part of our goal is being able to express ourselves but also maintaining that interest and maintaining it like a theater show. Like, you know, maintaining even young audiences that may not understand all the solo-y, improvisational, abstract sounds; give them some anchor, give them some moments that they can latch on to.
'There's a reason that the music is seen as America's classical music, but there's also a reason that J Dilla found it hip enough to rip.' — Julian Reid
CB: Where do you see The JuJu Exchange heading? You guys are only one album in, so I imagine there's plenty of time to grow as artists and record and tour, as you flit between various, other gigs.
NS: Man, onward and upward is the only way I can describe it. I'm excited to get back in the studio and make another album and we're gonna tour in 2018 and continue to do these couple shows here and there. We have a big, vinyl release of the album coming out soon, and we're just gonna keep on keeping on, as they say.
CB: Do you see the group's sound changing as you keep on keeping on?
NS: Music is always changing. Our sound is always evolving. As musicians, as jazz musicians especially, you're always searching for that next sound, that next phrasing, that articulation of something better. That's one thing I love about the tradition of studying jazz — is just the constant, "You can always be better" approach. You can always express yourself clearer, you can always play your instrument better. Music is like that in all genres, obviously, but in jazz it's really taught, it's really felt.
JR: I think that the music is going to take us in more imaginative directions. So, if you've noticed, throughout the course of my answers and talking about how the band's culled a line between contemporary and traditional, electronic and acoustic or whatever, simple and complex, there's actually another line we're culling, which is presentation: The presentation that comes through jazz music, presently and then the presentation today that comes through pop music. So I'm trying to think, the band's trying to think: What are visual stimuli that we can bring to a show that people might not think of when they think of a jazz show, when they think of small, in the basement, three cats in the trio and you're right up on them, seeing them spit and sweat. That's cool — that's what I did — that's raw, intimate, that's one way of presenting oneself and a lot of jazz artists pitch the register of their music to the key of this kind of raw intimacy.
But then there's another way to pitch a show — on the other side of the aisle, so to speak — with the pop show where people are seeing it as larger than life. Where they fly in on harnesses, where there are things falling from the ceiling. And that presents music in a completely different way, it wraps the audience up in a completely different way. A promise that the JuJu has made to itself, and its audience, is to find out ways to incorporate people into the world that the JuJu's making that brings together different elements of these presentations.
NS: When the audience feels the way Julian is talking about, when they feel that they're a part of the music and they don't see jazz as this "little club," and especially young people feel that way, when they feel included in this discussion today, with the range of technology and the accessibility of music, and how easy it is to get things, they're going to hear us playing and they're going to want to know "Who's he really listening to? I want to listen to what's going on, I want to hear what's really going on!" They're going to hear us talking about Clifford Brown and Miles and they're going to go and check that music out and listen to Bill Evans and listen to the way he plays and be more informed and understand the music and where it's been.
CB: If jazz is a conversation, they'll finally be part of it.
NS: And that's what we consider part of our job. And I'm sure it's what Robert Glasper considers part of his job, and Kamasi [Washington] and Terrace [Martin] and all these cats. It's part of our story to bridge that gap now. We're the generation that has to do it: From the tradition, for the tradition!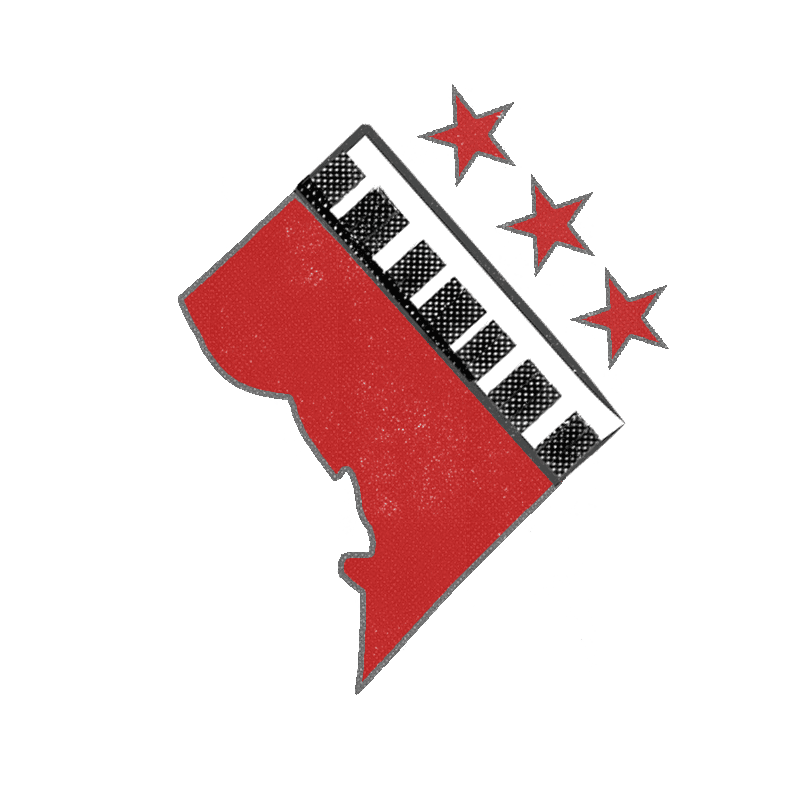 Comments
comments