The musical Nina Simone: Four Women has been playing to packed audiences at Arena Stage since its opening on Nov. 10. Written and produced by Christina Ham and directed by Timothy Douglas, the musical is set in Birmingham, Alabama in 1963, at the 16th Street Baptist Church. On September 15, 1963, four members of the Ku Klux Klan detonated dynamite in the church's basement, killing four young Black girls in an attack on the well-known meeting place of countless leaders of the Civil Rights Movement. The musical — which closes Sunday — addresses the aftermath of this horrific day, imagining characters from Simone's popular anthem, "Four Women," converging to mourn the loss of those young lives. The production is a rousing tribute to the strength of the human spirit through repeated cycles of racial segregation, discrimination and oppression — especially during the Civil Rights era — with a dynamic cast that rallies around Simone's notable songs. It presents a compassionate exploration of her life, and examines some of the reasons why she felt motivated to take up the civil rights cause, eventually becoming a leading artistic voice in the movement.
The infamous act of domestic terrorism in 1963 that serves as the backdrop for Nina Simone: Four Women ushered in a more acute awareness of the inhumane and violent treatment Black people were enduring under Alabama's segregationist politics. And it was partly responsible for driving Simone to write "Mississippi Goddam," the first in a long string of protest anthems that she penned or performed.
When Nina Simone: Four Women opens, the stage's background is aglow with eerie, auburn lights. Church pews hang suspended from the ceiling, seemingly frozen in time, mid-blast. A replica of the stained-glass window depicting the Good Shepherd — which survived the explosion, but for some damage to the face of Jesus — also hangs aloft. Piles of dusty red bricks are situated around the stage, pieces of sheet music strewn across the floor. The four women of Simone's song — Sephronia, Sarah, Sweet Thing and Peaches — are seated among church pews, around the stage. These women are extensions of the characters mentioned in each verse of the song; we understand that the church's bombing has summoned them to the rubble. Yet each woman, we will soon find out, is also grappling with her own turmoil.
Harriet D. Foy stars as Peaches, the character who most directly represents Simone's own persona, and is as regal as the High Priestess of Soul herself. In the musical, Peaches — that is, Simone — shares stories about growing up as a young piano virtuoso, and her dedication to classical music. She dialogues with one of the church's members, Aunt Sarah, played by Theresa Cunningham. As a renowned and well-travelled singer, the young Nina Simone we see is well-dressed in a black satin dress and black pumps; Sarah — based on the first character introduced in the lyrics to Simone's "Four Women" — wears a faded housekeeper's uniform and work shoes. Their contrasting lives are apparent: Sarah is a caretaker and housekeeper for white families. They dialogue about their lives and different hardships endured.
Deeply disturbed by the bombing, Simone proclaims she's at the church to create a song in dedication to the young girls. She says that she no longer feels comfortable singing pop tunes when her brothers and sisters are losing their lives fighting for equal rights. The bombing has changed her life. Foy and Cunningham's sultry voices beautifully complement each other throughout the musical's featured songs, including harmonizing on the classic gospel hymn, "His Eye Is on the Sparrow. "I Loves You Porgy," Simone's first big hit, is among the first gorgeous numbers sung in the play.
Enter Sephronia, played by Toni L. Martin. She is an extension of Saffronia, a character in verse two of "Four Women." Sephronia, reimagined in the play, is a passionate schoolteacher who's active in the Civil Rights Movement. Like the woman in the song, Sephronia is of mixed race. Later in the play, she reveals that she was the product of rape; her white father forced her Black mother "late one night," as the lyric goes. Where Aunt Sarah is more conservative, deeply religious and a fan of non-secular music, Sephronia is mesmerized by Simone's innovative approach to inspiring social change, Black pride and freedom with her music. The three characters support each other in singing a few more of Simone's signature tunes, including "Sinnerman." All songs are supported by Sam, a character played by the gifted pianist Darius Smith.
The drama is heightened when Sweet Thing (Felicia Curry) rushes into the church. Sweet Thing embodies characteristics of her namesake from Four Women, exuding the presence of a seductress working as a prostitute. As reimagined in the musical, Sweet Thing also wields a pocketknife and threatens violence to anyone who might invite it. She is a reminder of many things that the other women wish to push from their minds and disregard when passing her kind in the streets. As the musical's antagonist, Sweet Thing's multiple conflicts and raucous language ignite confrontations among the women. As she reveals truths of her own life, so do Sephronia, Sarah, and Peaches; the women grow closer and verge toward a new awareness, each finding common ground with the others.
Memorable lines throughout this musical journey touch the listener's ear like the profound poetry that they are. Each character reflects on life's lessons and her desires for freedom. These nuggets of wisdom stay with the audience through the one-act presentation, and are combined with details about Simone's life. Peaches addresses her intentions in her highly controversial "Mississippi Goddam," explaining that she wished for the song to "cut like razors" on her audience's ears so that they might "bleed in their seats." The central song, "Four Women," is stretched out and referenced throughout the production, and teases the audience until it is presented in a grand performance at the end of the musical.
With Nina Simone: Four Women, Christina Ham straddles weighty themes, many of which could exist alone and withstand much further examination. Each theme remains relevant in today's current events and plucks at countless vulnerabilities across America, and beyond. Between the featured songs, these four women meditate on a range of weighty topics. To name a few: colorism among Blacks, secular music versus religious music, violent versus nonviolent protest, sisterhood, Black women's rights within the Civil Rights Movement, the natural-hair movement, commercialism versus artistic authenticity, the loneliness of Black women within society, the weight of racism in America, and prostitution. Each issue that the tightly written musical confronts is woven naturally in with the next, carried along by the production's spirited choreography.
Nina Simone, born Eunice Kathleen Waymon, lives on through today's artists, including her own daughter, Lisa Celeste Stroud, who performs under the stage name Simone. Nina Simone was one single woman who refused to be limited by labels or definitions of what greatness and blackness should be. She remains a golden, invaluable thread within the tapestry of American and global culture, and is a symbol of undeniable confidence, genius and beauty. Renditions of songs such as "Sinnerman," "Young, Gifted and Black," "Mississippi Goddam," and "Hear My Cry, Brown Baby"throughout the musical serve as reminders of her brilliance.
Audience members both well acquainted and unfamiliar with her expansive catalog will certainly feel encouraged to revisit her timeless creations after seeing Nina Simone: Four Women. Through her work, we honor and remember the four young girls whose lives were lost on September 15, 1963, in Birmingham, Alabama: Addie Mae Collins, Cynthia Wesley, Carole Robertson and Carol Denise McNair.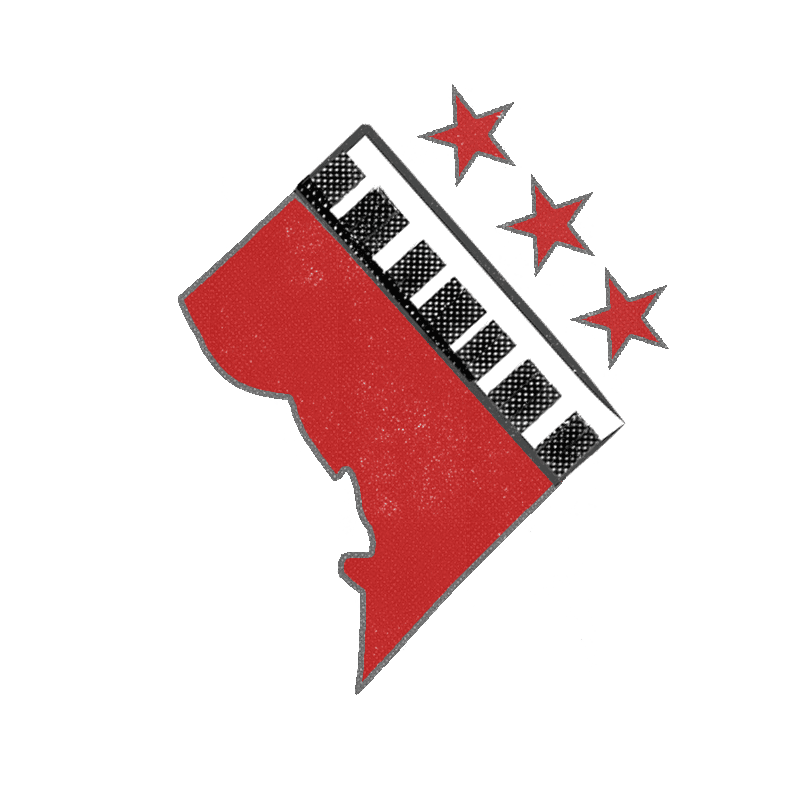 Comments
comments