The REACH — the Kennedy Center's new expansion, which opens to the public this Saturday — was specifically designed for both public outreach and emerging forms of artistic presentation. The 15-day REACH Opening Festival kickstarts those efforts in a major way.
Starting this weekend and running through Sept. 22, the festival will bring some of the great visionaries in music, dance, theater and other performing arts into the Kennedy Center's new performance spaces. Each day of the festival is structured to emphasize a different creative community — whether that's Native American artists, ballet dancers, classical musicians or comedians. All of the performances are free, but require timed-entry passes to enter the REACH complex, which can be reserved online.
This Sunday, Sept. 8, will be the day for the REACH Opening Festival's "Spotlight on Jazz," featuring a variety of performances, workshops and film screenings curated by Jason Moran, artistic director for jazz at the Kennedy Center. Kevin Struthers, who works with Moran as the center's director of jazz programming, said that two major threads emerged in the process of designing the festival. The first was to showcase Washington, D.C. artists in and adjacent to the jazz tradition, like the tap group Syncopated Ladies, which got its start in the area, and the Beltway-born and -bred R&B singer Kelela, who will perform with Moran and his trio, the Bandwagon. Moran also wanted to explore the legacy of John Coltrane (whose birthday falls on Sept. 23, just after the festival ends) through a spectrum of artists, including a spiritual service led by members of the Saint John Coltrane African Orthodox Church and a headlining performance by Flying Lotus — the grand-nephew of Alice Coltrane. 
[See inside the new REACH facility with this exclusive album of exclusive photos]
There are also jazz and jazz-related performances peppered throughout the festival's remaining 13 days, notably the first weekend of pianist and bandleader Robert Glasper's residency (he will perform over the festival's closing four days, and then will return the following week for four more performances; the latter run will be ticketed). Throughout the first week, Wayne Shorter and Esperanza Spalding will also be workshopping their opera Iphigenia in one of the new studio spaces, although the sessions are not truly open to the public. (Observation through glass windows will be possible for especially intrepid fans). Read on for a few more highlights from the REACH Opening Festival for jazz listeners. (All these events and more are available on CapitalBop's D.C. Jazz Calendar.)
John Coltrane-Inspired Jazz and Meditation Service
Sunday, Sept. 8, 10 a.m.
Skylight Pavilion
A spiritual quest lay at the heart of John Coltrane's musical pursuits during the 1960s — so much so that a church in San Francisco canonized him as a saint, and still leads services using his work. Members of that same Saint John Coltrane African Orthodox Church will come to the Kennedy Center to lead a spiritual convocation/meditation open to all.
Victor Haskins: Jazz Performance for Families
Sunday, Sept. 8, 10 a.m. and noon
Macaroni Classroom 
The strong, fluid trumpeter Victor Haskins, a collegiate educator and the director of jazz outreach for the Kennedy Center, leads a special program for families designed to introduce younger kids to improvised music. Haskins goes one step further here, bringing the Brazilian Candomblé percussion tradition into this trio performance, broadening the musical perspective for all attendees.
Brandee Younger: Music of Alice Coltrane
Sunday, Sept. 8, 6 p.m.
Studio K  
Harpist Brandee Younger is perhaps the most prominent performer on her instrument in the jazz world, following the passing of Alice Coltrane in 2007. (She performed at Alice Coltrane's memorial, at the invitation of Alice's son, Ravi Coltrane.) Here she plays a program of some of Alice Coltrane's greatest works.
Jason Moran and the Bandwagon feat. Kelela
Sunday, Sept. 8, 7 p.m.
The REACH Plaza Mainstage
Jason Moran's main vehicle for expression over the last two decades has been the Bandwagon trio, featuring the thundering bassist Tarus Mateen and gale-force drummer Nasheet Waits. The group has created a vast array of works: tributes to Thelonious Monk and James Reese Europe, high-concept multimedia installations and — most of all — a singular brand of contemporary post-bop. Here they perform with Kelela, an electro-pop and post-R&B singer with D.C. roots.
Flying Lotus
Sunday September 8, 8:45 p.m.
The REACH Plaza Mainstage 
Steven Ellison, better known as Flying Lotus, may be best known for his psychedelic electronic music, but he has deep roots in the jazz tradition. He's cousins with Ravi Coltrane and the grand-nephew of Alice Coltrane, and also collaborates frequently with Southern California jazz luminaries like Kamasi Washington and Thundercat. His recorded music and live sets weave fragments from jazz, funk, EDM and hip-hop — among others — into a pulsating stream of joyful noise. The Kennedy Center's jazz operation has been trying to present FlyLo for years, and the open-air setting of the REACH plaza, with its panoply of surfaces for 3D projections, finally felt like the right setting.
Amazing Grace Film Screening and Panel Discussion
Monday, Sept. 9, 6:30 (Panel) and 8 p.m. (Film)
Skylight Pavilion (Panel) and Video Wall (Film)
Legendary vocalist Aretha Franklin may be enshrined forever in the collective popular consciousness for her era-defining hits like "Think," "Chain of Fools" and, of course, "Respect." However, before that, and even before her (often-overlooked) jazz career took flight in the early 1960s, Franklin grew up belting the Good News in her father's Detroit church. She returned to these sacred spaces at several points in her career, notably to record Amazing Grace, one of the great albums of gospel music, in 1972. The REACH hosts a screening of the 2019 documentary about the making of the LP, prefaced by a panel discussion featuring the film's producer, Alan Elliott, and Rev. William Barber, a prominent Protestant minister and NAACP board member.     
Renée Fleming, Angélique Kidjo and Jason Moran in Concert
Thursday, Sept. 12, 8:15 p.m.
The REACH Plaza Mainstage
Opera singer Renée Fleming is no stranger to Kennedy Center audiences — one of the organization's signature series is Fleming's "Voices," which she curates, and which highlights great talent from a multitude of singing styles. She will meet her match onstage in Angélique Kidjo, one of the most prolific and celebrated vocalists from all of Africa, as the two collaborate with Jason Moran on a unique night of music and cultural exchange. D.C.'s own Mark G. Meadows and the Movement will serve as the house band.
Robert Glasper's Everything's Beautiful feat. Bilal
Saturday, Sept. 21 and Sunday, Sept. 22, 7 p.m.
Studio K
By now ubiquitous in the jazz world, pianist and bandleader Robert Glasper grew up worshiping keyboard masters like Ahmad Jamal and Herbie Hancock, then cut his teeth alongside icons of the neo-soul/hip-hop era of the early 2000s like Common and Bilal. As part of his two-weekend residency at the Kennedy Center (partly coinciding with the REACH Opening Festival), Glasper presents a live performance of Everything's Beautiful, his 2016 Miles Davis tribute. The studio project featured remixes of both signature tunes and hidden gems from Davis's catalog, performed with other genre-blurring artists like vocalist Georgia Anne Muldrow and emcee Phonte. Here Glasper is joined by frequent collaborator and powerhouse vocalist Bilal, along with Michael Severson on guitar, Burniss Travis II on bass, Justin Tyson on drums and DJ Jahi Sundance.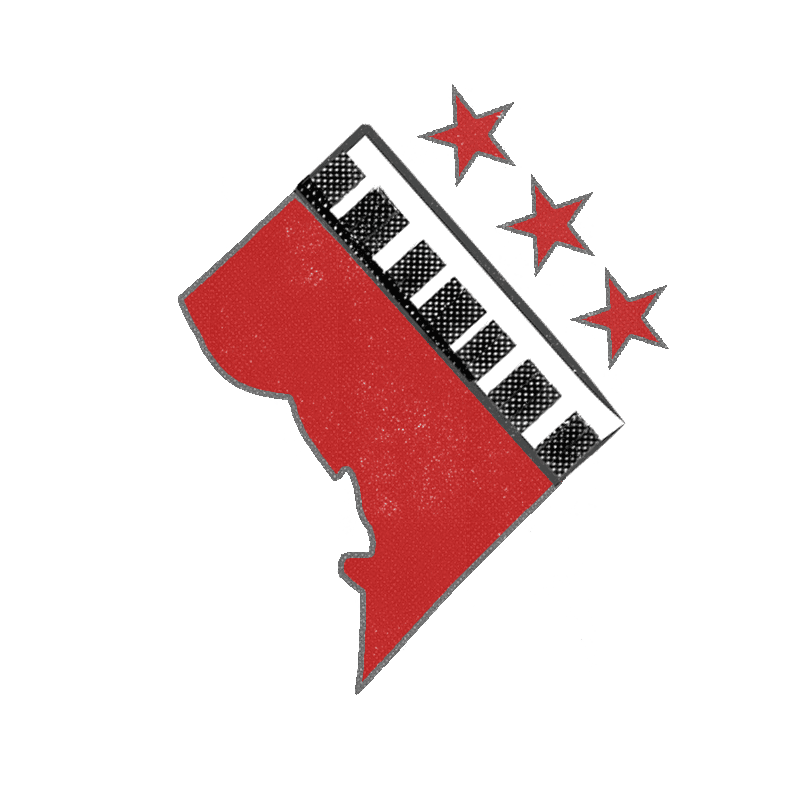 Comments
comments