Reginald Cyntje, it seems, was meant to play the trombone. When he raises the horn to his lips, he produces a sound that's remarkably similar to the resonant baritone of his speaking voice. It's  steady, confident and transfixing. Cyntje rarely deals in flashy bebop lines; his masterful language is more pensive, meant not to dazzle his listener but instead to draw them close, as if he's speaking to you in confidence.
On his fifth album, Rise of the Protester, each melody has that thoughtful patience at its core, evidenced by Cyntje's mature, purposeful voice on his instrument. Of all Cyntje's releases to date, Rise of the Protester most clearly showcases that nuanced temperament, largely due to its focused arrangements and pared-down instrumentation. The album, recorded at Allyn Johnson's Divine Order studios in Bowie, Md., is produced to sound like a live performance, featuring an unadorned quartet of Cyntje and his closest collaborators: tenor saxophonist Brian Settles, bassist Herman Burney bass, and drummer Lenny Robinson. The album presents a platform for Cyntje to speak through his horn as an orator and storyteller, simulating the intimacy of a front-row seat at one of his live shows.
And Rise of the Protester is, without a doubt, a work of storytelling. Across the album's 13 tracks, Cyntje weaves reflections on specific events and people into a composite history of activism throughout Black American history, beginning with a portrait of Harriet Tubman ("Araminta") and concluding with reflections on present-day thinkers ("DuVernay's Direction" and "See Ta-Nehesy"), plus two final tracks that paint a vision of equity and liberation ("Brown" and "Yellow"). There's no pretense of abstraction here: Cyntje wants you to engage directly with the historical memories he invokes, using his personal connection to those memories as your anchor. "When faced with crippling adversity, people will find a way to rise," he writes in the liner notes. "My ancestors fought for freedom." The stories of the ancestors are timeless, and their spirit is universal, but Cyntje's perspective is neither. It is entirely his, and Rise of the Protester is perhaps best understood as an act of connection between a singular storyteller and the manifold stories that inspire him.
Cyntje inherits a long legacy of storytelling through music. During his upbringing in the U.S. Virgin Islands, he was steeped in quelbe and bamboula, folkloric musical traditions that he likens to modern American folk for their ability to carry messages of struggle and resistance. Sophisticated and modern as his compositions might be, Cyntje understands his work as part of a folkloric tradition, too, in its particular fusion of meaning and feeling. "When I'm composing, I start with an emotion, a vibration," he told me during a recent interview on WPFW. "When I compose music, I try to make sure that I can feel the emotion … within the music. And when I give it its title, the listener can get an idea of what the song is about."
Stylistically, Rise of the Protester is informed by Cyntje's characteristic blend of straight-ahead acoustic jazz and Antillean styles like calypso and reggae. His collaborators on the album bring their own strong voices to the project: Settles's searching, profound saxophone sound; Burney's warm, sensitive bass lines; Robinson's super-precise, locomotive approach to the drum kit. Through years of collaboration, these men have come to understand Cyntje's language and sensibility, and seem to respond naturally to his guiding vision.
This album's sonic character is more focused than any of his four previous releases: the songs are much shorter, averaging about four minutes, and the four-piece, chordless instrumentation makes the tracks more spare, heightening our focus on the interplay between the lead melody and the bass line. (Cyntje's prior albums have featured Victor Provost's steel pan, Christie Dashiell's voice, Warren Wolf's mallet percussion and Allyn Johnson's piano and keyboards.) Stylistically, Cyntje's choices are fairly conservative, drawing on musical threads from the past rather than joining the post-modal, fusion-oriented tide of modern jazz (à la Robert Glasper, or Kamasi Washington, or Brian Blade). That choice could make for a harder sell to some listeners, especially new ones; Rise of the Protester pointedly eschews the sort of layered production that makes highly produced studio recordings pop out of the speakers on a first listen.
This record requires its listener to lean in, to invest the same attention to the tracks that they would invest at a live show — or in a conversation with a friend. It's a storytelling session, where a single, constant voice tells of generations of Black resistance paving the way forward, from the Underground Railroad to the Civil Rights Movement to Black Lives Matter. Equal parts love and righteous force, Rise of the Protester is a powerful next step in the musical journey of one of D.C. jazz's most highly respected bandleaders.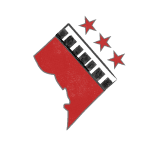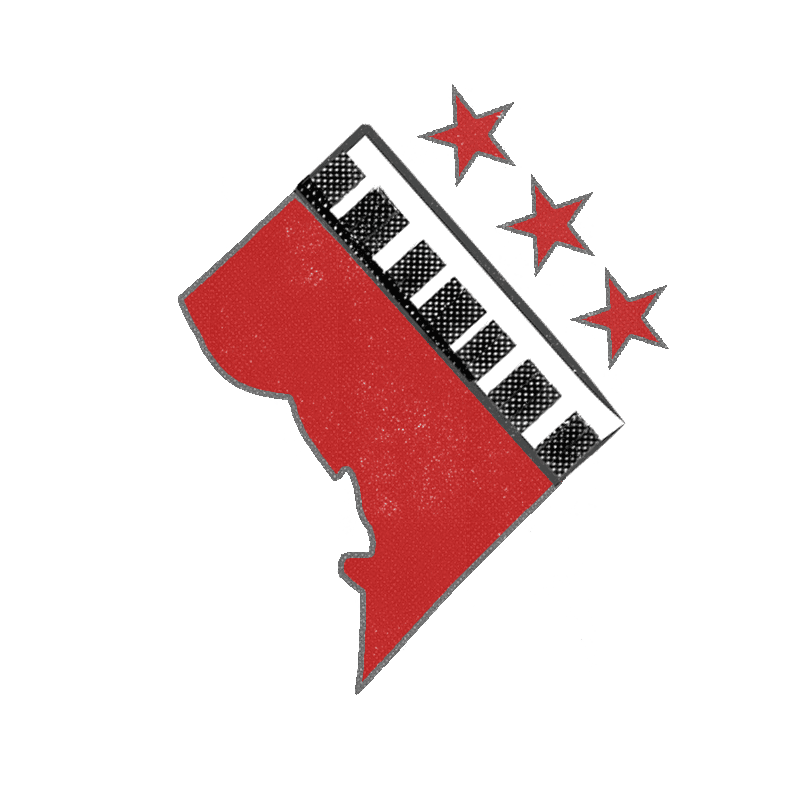 Comments
comments