Roscoe Mitchell and Camae Ayewa, who performs as Moor Mother, are among the most fearless improvising performers of their respective generations. Both are also community organizers and activists: Mitchell became an early member of the Association for the Advancement of Creative Musicians and a longtime educator; Ayewa co-founded the Philadelphia showcase ROCKERS! (a series focused on the talents of women, people of color and queer musicians) and works across disciplines as a part of the Black Quantum Futurism collective.
So as soon as we heard about their joint performance at the Kennedy Center's Millennium Stage this Thursday, at 6 p.m. — a free concert that is part of the Direct Current festival — we had to find out more.
[ai1ec post_id="128088″ view="agenda"]
Mitchell, a saxophone and woodwinds specialist, is best known for his work with the Art Ensemble of Chicago, a band of multi-instrumentalists whose music is free from stylistic expectations. The group can easily segue from atonal exchanges into swinging reggae, and frequently uses instruments like party noisemakers and bicycle horns to expand its sonic palette. The Ensemble invokes the whole lineage of "Great Black Music, Ancient to the Future," tying together various strands from across the African diaspora. As a solo composer and improviser, Mitchell pursues all of this in addition to exploring his own ideas about "composition in real time."
As Moor Mother, Camae Ayewa announces revolution over beds of heavy electronics. She is also a published poet, and her lyrics denounce sexism, inequality, classism, racism and capitalism, holding to account the holders and abusers of power. As a solo performer, her live shows are a whirlwind of computer programming and hurled words. As a member of the free-jazz ensemble Irreversible Entanglements (full disclosure: the group features CapitalBop's director of presenting, Luke Stewart, on bass), Ayewa pursues music as a force for spiritual and philosophical liberation in a tradition that follows from the Art Ensemble of Chicago.
Ayewa and Mitchell first met backstage at a show in Riga, Latvia, at the urging of Mitchell's niece. They immediately began exploring ways to collaborate, and ended up performing their first duo concert in Berlin. (Moor Mother also appears on the Art Ensemble's upcoming 50th-anniversary album, We Are on the Edge, and has been performing live with the group.) On the eve of their joint performance in Washington, D.C., we wanted to facilitate a conversation between them about avant-garde music and activism. These recent phone interviews with Roscoe Mitchell and Moor Mother were conducted separately, but I asked them each a similar set of questions. The interviews have been edited for length and clarity.
***
CapitalBop: How did each of you discover each other's music? Ms. Ayewa, how did you first hear Mr. Mitchell and Mr. Mitchell, how did you first come to hear Ms. Ayewa?
Moor Mother: I don't remember how I first encountered it — I think I was just going through, listening to different types of free jazz, and I stumbled onto the Art Ensemble. It wasn't until we did a show together that I started listening to his solo work … He gave me a few CDs and I just started listening to a lot more of his work.
Roscoe Mitchell: My wife's niece — she lives in Philadelphia — knew Moor Mother. She told me, when I was going to Europe to do some solo concerts, that Moor Mother was going to be in Riga. So that's when we first met. I did my concert and she did her concert and then she came backstage and she gave me her book … my first impression was that she is a very strong person with a real clear message. Her poetry is clear; that captured my attention. She's really talking about things. I was amazed by her performance in Riga: She was there by herself but then she had her electronics and so on.
We just kind of went from there to start thinking about doing things together. Before that we had our 50th anniversary recording session, the Art Ensemble of Chicago did, and we invited Moor Mother to do a couple of things our soon-to-be-released CD. Later the Art Ensemble went to Europe and we had a concert in Berlin, where she was also playing at, and the people in Berlin asked us if we wanted to do a duet. I believe that [Kennedy Center artistic director for jazz] Jason Moran was there and he saw the duet and people were asking us if we wanted to do a duet at the Kennedy Center.
CB: Camae, do you see your work as an outgrowth, or at least part of the tradition and legacy, of the kind of work Mr. Mitchell does with the AACM and the Art Ensemble of Chicago?
MM: Most definitely it's in the tradition! I see it exactly … as something that builds up strength for me to continue to go on. I see how noisy they are, how soulful, how beautiful, how deep, historical they are. All of that stuff is what I'm about, what I've always been about. Definitely a major influence for me … the care of collaboration, how they were able to work as a large group, how they were able to really bring in the African aspect of them living in Chicago, or wherever certain members come from. That's one of the biggest influences, paying homage to our ancestors.
RM: Oh, absolutely she's a continuation of that. I don't know if you're familiar with my record You Wastin' My Tyme on Black Saint but there I did a rap piece — well, that was pre-rap. But it's, yes, a continuing legacy. We have something in common — that's why we were drawn together. I work on my music and I let everything else take care of itself … that's what I've always done, even with the Art Ensemble, also way back then. We never went out looking for people. What we did was we practiced our music and everything else seemed to fall into place when it was the right time to happen. That's continued throughout my time I've been teaching here at Mills College, since 2007 … for me, I'm lucky because I have long-lasting musical relationships with people. And that's what's really needed for the way music is going now.
CB: What do you mean by that, 'the way music is going now'?
RM: I mean a long time ago, when we were first getting started, we didn't have the Internet and all of that. So, we had to actually go out and be physically present in different places and we figured back then that it would take, oh, at least 20 years to get known as a musician; But now you've got a speeded-up process and more opportunities to connect. What it is … what I've seen for me and my contemporaries and other people that have continued to work on their music over last 50 years: These are the mature improvisers now. It's not something you're gonna just wake up and be able to do. I'm so glad that myth is over — you know, "I'm improvising so you can't tell me what to do" — that's crazy!
It's a great moment of opportunity for those that have prepared themselves. To me, this is a high time in music. I've never been more excited about learning.
CB: I don't want you to give everything away, of course, but I'm curious to hear what your collaboration will sound like. Will it be like Irreversible Entanglements or maybe closer to each of your solo projects? Or will we be, perhaps, unprepared for what's coming?
MM: I think it's different and I think it's ever-evolving. It's not gonna sound like the first time we did it. I think we both are continually digging and we are continually students of what we can do next and where this can go. So, it's really like pure fire improv, of what we're doing.
'We do not stop. If you had said that to me a long time ago, I may not have believed you, but now I see that a serious student of music never runs out of things to do.' —Roscoe Mitchell
CB: You've each worked as community organizers in your respective cities, Mr. Mitchell with the AACM in Chicago and Camae with Black Quantum Futurism in Philly. Can creative music, social music be a useful tool for organizing and activating?
MM: Most definitely, most definitely. We take sounds of the city, where everyday people live; we also use their voices, their stories. All the words are highlighting the community that we live in, so everyone's a part of it whether they know it or not.
RM: I mean, I did a workshop recently where they bussed in high school and middle school kids. I stood up in front of them and played a solo concert of one of my pieces, "Sustain and Run," where I'm able to sustain a note and run lines against it, and it has all kind of multi-phonics and all kinds of stuff going on. These kids got into that, man! Our job is to play music on the highest level that we can, and most folks come up to me and they don't say "I like the concert" — they say "I need it!" So it's either you got a ticket to ride or you don't. I would suggest you get yourself a ticket, because you don't want to find yourself behind.
CB: Does this kind of recognition of more underground, more avant-garde music by establishment arts institutions like the Kennedy Center mean something to you as artists from a tradition that the establishment has historically ignored, and at worst disparaged?
MM: I guess I'll just say it's always great to perform with Roscoe anywhere.
RM: Of course! Everything is changing. Everything is changing. I just had a remarkable concert in New York at the Park Avenue Armory that was also an outgrowth of a long-term relationship with Petr Kotik, Thomas Buckner and Joseph Kubera and so on and so forth. These people played my music so well it brought me to my knees, and it's difficult music. But this is what I'm saying. These long-term musical relationships are working through these things. But that's something notable about music and the history of music in general: The people who play really well are involved in that kind of thing. To me, it's just a continuation of everything.
CB: I would be remiss if I didn't ask you, Mr. Mitchell, about the 50th Anniversary of the Art Ensemble of Chicago. As you reflect on the legacy of the group, and celebrate its 50 years of continued operation, is there anything that stands out as particularly meaningful? Are there any ways you that want to see the group evolve?
RM: I certainly think our best days are ahead of us. I'm always optimistic like that; I always think like that. We don't stop. We do not stop. If you had said that to me a long time ago, I may not have believed you, but now I see that a serious student of music never runs out of things to do.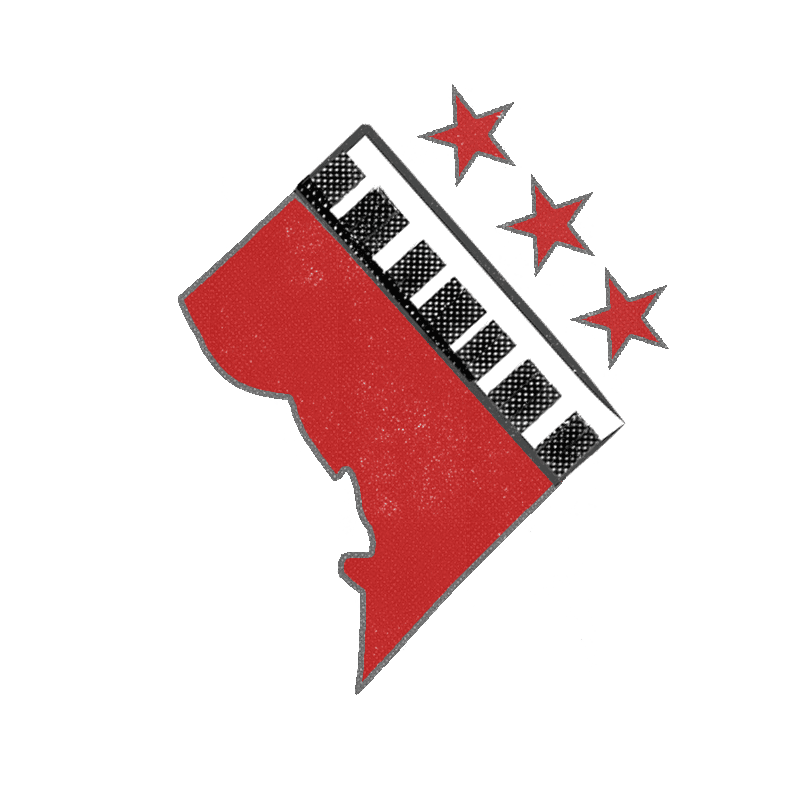 Comments
comments