by Luke Stewart and Giovanni Russonello
Editorial board
The District of Columbia, as an under-the-radar fountain of artistic talent and growth, has history and vision and continuity. A strong identity isn't exclusive, though; this city is a healthy habitat because it's fed by its own cross-currents. So much talent runs along these streets, sharing ideas, scraping for gigs, popping into each other's shows and rehearsals. At last month's blowout New Vintage Fest, we spotlighted six of the area's most impressive artists, all of whom offered personal reinterpretations of the jazz legacy, and held the huge crowd in thrall.
This Sunday, we're back at Chez Billy for a more intimate affair: this month's D.C. Jazz Loft. Again, we're spotlighting the many different sounds that define this moment in District life. Don't miss the wise, composed grace of Kiyem Ade, a vocalist who carries the spirit of past generations with him. Or the powerful trumpeting of Joe Herrera, who brought the crowd to near-hysterics the New Vintage Fest during his performance with Afrobeat masters the Funk Ark; he will present a more straight-ahead jazz quartet at the loft. Or the rambunctious, swinging pianist Michael Price, a mainstay on the D.C. scene.
As usual, the loft is donation-based; if you can contribute $15 to the artists in return for the music, it is greatly appreciated. Chez Billy, located at 3815 Georgia Ave. NW, will be serving their delicious beer, wine and cocktails (though not dinner this time). The loft begins at 7 p.m. and will run until around 11. See you there!
JOE HERRERA
A lyrical and authoritative trumpeter, Joe Herrera knows his way around all sorts of music. He's a core member of the Funk Ark, a frequent collaborator with the stellar Malian guitarist and vocalist Cheikh Hamala Diabate, and a co-leader of the Bohemian Caverns Jazz Orchestra, D.C.'s premier big band. But when he gets the chance to work his magic in a starker context, his polished and brassy tone tumbling through cascading chord changes, Herrera will really strike you. Here he appears with an excellent quartet, featuring Matt Rippetoe on tenor saxophone, Eliot Seppa on bass and Dave McDonald on drums. [words by Giovanni Russonello]
KIYEM ADE
He's been a well-respected performer on the D.C. scene for some years now, but Kiyem Ade will always retain the imprimatur of Philadelphia, his hometown. It's cultivated jazz greats like John Coltrane, McCoy Tyner and Bobby Timmons, and soul musicians ranging from Solomon Burke to Tammi Terrell to Jill Scott. The twin legacy finds a home inside Ade's expansive baritone; it's the sound of a gentle, sagacious jazz man, full of conviction and generosity, somewhere between Gil Scott-Heron and Andy Bey. Ade just finished a month as artist-in-residence at Bohemian Caverns, where he enwreathed listeners in his swirling, vamping originals, and his pulsing takes on jazz standards. Ade's version of "Caravan" is a gradual, patient revelation. [GR]
MICHAEL PRICE
Ever lurking in the background of the D.C. scene is the indomitable pianist Michael Price. Hailing from Massachusetts, Price has performed all over the East Coast and abroad, picking up stories and experiences along the way. In the true fashion of a jazz musician, he cut his teeth at jam sessions, slowly developing his musicianship, ear and feel — for the music and the audience alike. For the last few decades, he has lived and performed in the D.C. area, becoming something of an elder statesman of the city's jazz community. His strong presence is as infamous as his sometimes controversial manner. Even so, he has been an important part of the development of a generation of D.C. jazz musicians. Come see this local stalwart perform with the equally notable D.C. drummer Eric Allen and bassist Kris Funn. [words by Luke Stewart]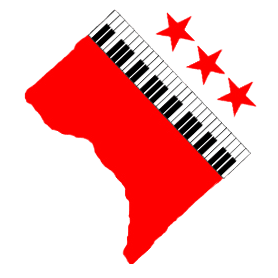 Comments
comments