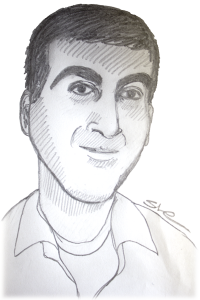 Sriram Gopal
Swing District
---
When it comes to embracing the latest gadgetry, I tend to be on the back end of the curve. I wouldn't necessarily call myself a luddite, but trying to keep up with technology seems like a fool's errand to me; I figure it's more efficient to hang back a bit and see what actually sticks. I was among the last in my circle of friends to acquire a cell phone, and the pattern repeated itself as smart phones became commonplace. So my friends wouldn't be surprised to hear I have been about 10 years late to the podcast party: Only in the past several months have I embraced the medium. Titles like This American Life, Radiolab and Hardcore History are now among many that accompany me during the daily commute; they keep me entertained and up-to-date in a convenient way.
Of course, being a lover of all things jazz, my next logical step is to see what podcasts are available that highlight this great art form. I hope the small digest below will give folks of a similar temperament and technological procrastination the lay of the land, so that you can start investigating on your own. As far as scope, I didn't really distinguish between programs that have been created specifically for the web and those that are broadcast via other media like FM radio, and then put into podcast form. My one criterion was that the program be accessible via a mobile device. Here are the six jazz podcasts that I found most worth spotlighting.
The Checkout
A weekly series, The Checkout is first broadcast on Newark, N.J.'s public jazz station WBGO 88.3 FM. Host Joshua Jackson is a veteran of jazz radio and each hourlong episode features some combination of music, interviews, reviews and performances. For those of you familiar with the Chicago-based rock/pop podcast Sound Opinions, the format of this show is quite similar, but obviously with a jazz focus. The episode I checked out featured a fascinating interview with bassist and self-described science geek Ben Allison, a tribute to the late Yusef Lateef and a segment with NPR's Patrick Jarenwattananon listing notable releases from 2013. The Checkout had the highest production value of all the podcasts I reviewed, and will definitely be part of my subscription list.
JazzTimes Spins & Riffs
Produced by JazzTimes and co-hosted by the magazine's publisher, Lee Mergner, and the vocalist Rene Marie, each Spins & Riffs episode ranges from 30 to 45 minutes. The first half, or the "spin" segment, previews new releases by offering sample tracks from the recordings. For the latter portion, the co-hosts then "riff" on a specific topic for each broadcast. The Dec. 17 episode featured albums by the pianists Marc Cary and Helen Sung, as well as an extended discussion on jazz musicians who take stands on political and social causes. While Mergner and Marie are more than qualified to present new music, the quality of the discussion segment will no doubt depend on the topic chosen. There were some blanket statements made during this particular segment that could have used some fleshing out, and some questionable conclusions were drawn. (The thesis was that there are too few jazz musicians who are willing to take unpopular stances because to do so would harm careers. Artists like Christian Scott aTunde Adjuah or Allison Miller, both outspoken on issues of Civil Rights, might beg to differ.) The podcast is also issued on a somewhat irregular schedule, perhaps because of Marie's busy performance schedule. This is a situation in which using iTunes' original Podcasts feature makes more sense than manually downloading the program from the web every time it is released: Whenever a new episode is released, it will automatically download to your library and you'll receive a notification from iTunes.
A Noise From the Deep
I love listening to highly creative people discuss their craft, so the episode of this podcast featuring the saxophonist Miguel Zenón was immensely satisfying. The driving force behind ANFTD is the trumpeter Dave Douglas, who produces it through his Greenleaf Records label. The bassist Michael Bates acts as a co-host, and together they feature a broad range of styles and artists. Because Bates and Douglas are both accomplished musicians, the conversation can grow a bit technical at times, but the enthusiasm that they bring to the format outweighs the occasional wandering into theoretical minutiae. New episodes are issued only once or twice a month, but I'd recommend adding this one to your list of subscriptions.
JazzStories
Jazz at Lincoln Center produces episodes of JazzStories every two weeks. Each 15-minute episode features a jazz luminary talking about his or her personal experiences. The artists are of the highest level, and have included names like Bill Frisell, Toshiko Akiyoshi, Abbey Lincoln and Stefon Harris. While artists of this caliber have many thoughtful things to say, it's a shame that the interviews can't be in a longer format. I'm a regular listener of The Nerdist podcast, which is devoted mainly to artists from popular culture; it delves deeply into subjects' biographies and influences, placing their artistry into a broader context and allowing for deeper insights into the creative process. JazzStories might benefit from the occasional extended interview, where the artist is free to talk about subjects outside of jazz that inform the work.
Jazz Insights
This podcast was the most surprising discovery on the list: It has appeal for jazz fans and American history buffs alike. Dr. Gordon Vernick, a trumpeter and coordinator of jazz studies at Georgia State University, hosts each 15-minutes segment and walks the listener through key moments in jazz history, or the career of a seminal artist. Vernick has made multi-part episodes on Miles Davis, Max Roach, Duke Ellington and the history of jazz guitar. Each presentation is thoroughly researched and presented in a clear, concise manner. My introduction to Jazz Insights – which is produced by WMLB 1690 AM, Atlanta's "Voice of the Arts" – was a three-episode overview on the legendary pianist and pedagogue Lennie Tristano. The program painted an evocative picture of Tristano by matching his innovations as a jazz theorist with excellent sound clips to highlight the concepts.
The Brooklyn Jazz Underground Podcast
The Brooklyn Jazz Underground is a collective of bandleaders who are all based in the borough. In 2007 and '08, they teamed up to release a series of podcasts as well as a sampler CD to showcase Brooklyn's fertile jazz scene. The podcast has not been active since 2008, but I chose to highlight it because it presents a model to which our local jazz community might aspire. There is no shortage of talented DMV artists who could benefit from this kind of exposure, and who would certainly have interesting things to say. Who knows? Perhaps I could convince the powers that be at CapitalBop to start a new project in 2014.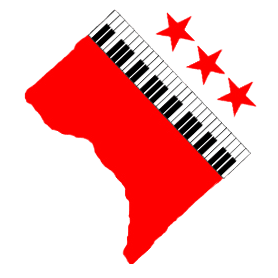 —
Sriram Gopal is CapitalBop's monthly columnist. He can be reached at [email protected]. His column typically appears on the first Thursday of every month, though it was held until the second this month because of the holidays.
Comments
comments