Tineke Postma
. Her latest CD, 2011's
Dawn of Light
, has been receiving rave reviews internationally, bringing further accolades to a professional performing career that began in 2003.
With Holland's prestigious Edison Award under her belt for Dawn of Light (which features Esperanza Spalding), Postma has been declared a "rising star" in the Downbeat Magazine poll, both in the soprano and alto sax categories. She was featured on last year's Grammy-winning Mosaic CD by Terri Lyne Carrington and London's Evening Standard referred to Postma as "one of the leading ladies of jazz," for her innovative, melodic, free-floating sound. More recently, she performed last month alongside Wayne Shorter on the 2013 International Jazz Day stage.
For the Kennedy Center appearance Postma will be joined by Marc van Roon on piano, Martin Vink on drums and Clemens van der Feen on bass. Speaking by phone from Seattle, Postma answered a few questions about the forthcoming performance and her blossoming career.
Canção de Amor (Suite I Na Floresta do Amazonas), Tineke Postma Quartet
[audio:https://www.capitalbop.com/wp-content/uploads/2013/05/01-Track-01-Cancao-Amor-Villa-Lobos.mp3|titles= Canção de Amor (Suite I Na Floresta do Amazonas)|artists=Tineke Postma Quartet]
CapitalBop: You've been touring throughout Europe and the United States recently. Will this be your first visit to play in Washington, D.C.?
Tineke Postma: This will be my third time at the Kennedy Center. My first show would have been [in 2002] as part of the Sisters in Jazz. I returned again to the Kennedy Center around 2005 with Nancy Williams and Dianne Reeves. I haven't played the club venues in D.C. yet, though of course I'd love to come back some day.
Things seem to really have picked up for me in the last few years, since about 2007; the schedule is quite busy and exciting at the moment.
CB: How would you characterize your composition style? Who have been your main influences over the years?
TP: I approach performance as a musical dialogue. Each musician in the quartet knows that, at any moment, any member can look for a different theme, or direction or color. The music can always change and be different. We all need to be "in the moment." This collective improvisation approach is inspired, particularly, by Wayne Shorter's work. I'm also inspired by all the legendary saxophonists, [John] Coltrane, Cannonball Adderley, as well as Shorter…. Really, so many influences.
CB: Do you hear a difference between European and U.S. jazz?
TP: To the extent that there's a difference between jazz in Europe and the U.S., I think each brings its contribution. Of course we have the classical tradition in Europe. I find when I play with U.S. musicians "groove" is more prominent and key to the sound but the collaboration works either way – it's complementary.
CB: For your latest CD, Dawn of Light, what was the process behind that recording?
TP: The quartet has been together for around five years. We wanted to very much represent our sound on this album. I had been working on compositions for the recording. I bring my compositions as a kind of sketchpad of ideas. They are really a starting point on which to improvise and build. Every time we play the music comes out different depending on the mood. We spent two days at a beautiful studio in the middle of nowhere, in the middle of nature, in Germany. A great environment to be creative!
I had worked with Esperanza Spalding previously at Carnegie Hall and on a few other gigs. She was kind enough to add her part, which was done at a studio in New York.
CB: What's next for you musically?
TP: I'm planning a new recording in September. The lineup is yet to be confirmed. Also, a second recording is in mind, which could include working with a Dutch orchestra and Chamber Music ensemble.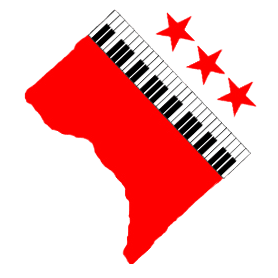 —
The Mary Lou Williams Women in Jazz Series at the Kennedy Center runs Thursday through Saturday, with shows starting at 7 p.m. Thursday night's concert features the Tineke Postma Quartet along with the Amina Claudine Myers Trio, Sheila Jordan and Jay Clayton. More information on all three nights is available here, and tickets are can be purchased here. 

Comments
comments

The Kennedy Center's Mary Lou Williams Women in Jazz Series – an overstuffed, three-night sampling of female jazz talent – opens on Thursday with a concert featuring the Dutch saxophonist and composer