The Baltimorean bass clarinetist Todd Marcus has become known for going big.
His albums for nonet, 2006's In Pursuit of the 9th Man and 2015's Blues for Tahrir, presented lush and complex pieces with broad global and sociopolitical overtones. He frequently writes music inspired by his father's Egyptian heritage, and intertwines his passion for community advocacy with his music. And Marcus is the founder of Intersection for Change, a nonprofit organization aimed at poverty-related issues in Sandtown-Winchester; it oversees an urban farm, a youth- and family-oriented community arts center, a residential substance-abuse recovery program, and a neighborhood revitalization project.
Marcus's previous album, the quintet effort On These Streets (A Baltimore Story) — CapitalBop's No. 1 record of 2018 — is a musical portrait of his neighborhood, Sandtown-Winchester — the very same area where Freddie Gray became an emblem of injustice following his death in 2015, sparking the Baltimore Uprising protests.
When it came time to move forward with his next album, he decided to slim the band down even further, putting his horn even further out front rather than returning to the nonet. "I was originally planning to do another recording with my nine-piece group, with more of a Middle Eastern influence," Marcus said. "But I thought: 'Let me do something with a little bit of a contrast first.'"
The result is being released Friday as Trio+. In the size of the ensemble, it's his "smallest" album yet — but that doesn't make it any less impressive.
Marcus was interested in playing jazz on the clarinet from early in his childhood; he says he asked his elementary school band director to incorporate "jazz stuff." But in high school, the band director didn't permit him into the jazz band. "He said, 'No, you have to play the saxophone,'" Marcus said. "I think he wanted to keep me on that classical path. A lot of clarinet players had a similar experience where there's this guiding us away from being involved in jazz."
Marcus says he had to specifically seek inspiration to pursue becoming a jazz clarinetist. "When you look at the identity of clarinet in jazz, you have clarinet prominently in early jazz — New Orleans into the big band era," he said. "But then bebop comes in and suddenly clarinet almost disappears entirely. There's a big gap." He mentioned that Eric Dolphy and Don Byron are more modern inspirations for his work because they are trailblazers in showing what the bass clarinet can do in modern jazz.
When it came to making Trio+, he had a set of specific people in mind. The drummer Ralph Peterson was one of them.
"I've enjoyed his playing and followed his work for years, and always appreciated that his Fo'tet ensemble utilizes clarinet — something rare in modern jazz," Marcus said. "For me, there's an importance and kinship to connecting with others that play clarinet or bass clarinet in modern jazz, and though Ralph plays drums, he is part of this family by nature of his use of the instrument in his work."
Along with the stylings of Peterson, Marcus invited two different bassists to fill out the rhythm section. Marcus spoke of carefully choosing the personnel: "For bass, I've worked often with Ameen Saleem the past year, and Ralph also likes his playing, so I knew that would be a good connection. And Jeff Reed is a bassist that I've worked with for years and someone I also wanted to hear together with Ralph. So I enjoyed getting to feature them both on the album. They're also very different styles of players so it was a nice way to offer contrast on the bass roles."
The "plus" in Trio+ is trumpeter Sean Jones, new to town as the head of the jazz department at the Peabody Institute. He and Marcus also play together in the Baltimore Jazz Collective, an ensemble of local players which was founded by Jones and is based out of Baltimore's Keystone Korner jazz club. "The album is basically a trio album but there are a few tunes that add something extra, like having Sean play on a few tunes and using both the bass players on 'Neophilia.' So it's a trio plus a little bit more at times," Marcus said. "It was very intentional to focus on those traditional approaches with the trio."
Trio+ was also inspired by Sonny Rollins' 1958 album Freedom Suite, which opens with a five-part suite (two of the parts are the same). Trio+ opens with a four-movement suite titled "Something Suite." Both suites are upbeat and jovial. "There's a suite that I wrote that's a tribute to Sonny Rollins," Marcus said. "He's one of the horn players that really strongly identified with the horn-bass-drums trio format."
The album is a collection of brief and generally upbeat compositions that showcase a variety of moods and soundscapes. Marcus says "it's a little more traditional" of a record in that it contains some jazz standards; it also makes brevity a priority. "A lot of my compositions are long and sprawling," he said. "These shorter thematic approaches [were] again, another contrast."
The two-part interpretation of "How Deep Is the Ocean" is a smoothly played, mid-tempo track that sways and crashes like waves. The fifth track "Cantata" mimics the singing voice of a classical vocalist, and the closing song "Plummeting" is a moody composition where trumpeter Jones plays simultaneously with Marcus' bass clarinet to offer a layered sound full of depth. "This was also a chance to feature music I've never recorded before but had in my book for years," Marcus said.
It's a record with some deliberate contrasts from previous output. But whether working with big or small bands, those sorts of thoughtful decision are par for the course for Marcus.
And, of course, there's also the most simple explanation for how Trio+ turned out like it did: "It's more about just playing some great music," he said, "and showing more of what I've been able to do in giving the bass clarinet a voice in modern jazz."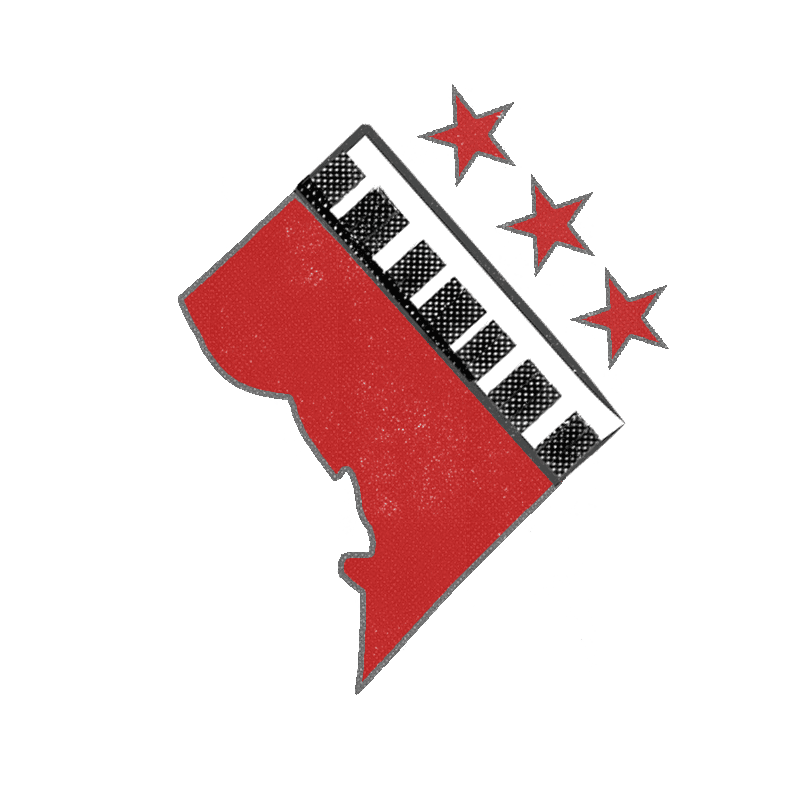 Comments
comments