by Giovanni Russonello
Editorial board
After last month's very fun conversation with Joel Harrison, Luke and I will be back at the Atlas tonight to lead an open audience discussion with the great guitarist Mary Halvorson. Come grab a happy hour drink and take a seat for our listening session and chat, which starts at 7 p.m. We'll watch performance videos of some musicians who have influenced Halvorson's artistry, and everyone will be invited to help us ask some questions of her.
Halvorson, a Wesleyan University graduate and protégé of the legendary Anthony Braxton, arrived on the New York scene 10 years ago and has been an indispensable member of its avant-garde since. She's got a scraping, exploding attack on the guitar, and a canny talent for tightly framed original compositions. She also happens to lead a killer band: Jonathan Finlayson on trumpet, Jon Irabagon on alto saxophone, John Hébert on bass and Ches Smith on drums.
Being a guitarist gives you a lot of leeway these days — to draw from rock, with its mixture of guitar godliness and studied insouciance, or country, or the blues; to use a bevy of looping and effects pedals, or not; to go for clean and radiant runs, or use the guitar like a sharp tool. Halvorson likes to play around with a bunch of these options, although she always keeps that signature sound: knotty, winding, squirming and laughing.
Don't miss out on the chance tonight to listen to music with Halvorson, and then hear her perform with the expert quintet.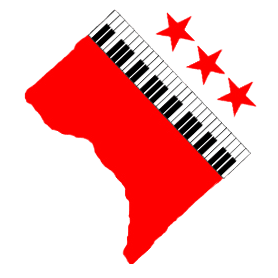 —
The pre-show discussion and listening session is free and open to the public, and it begins at 7 p.m. The Mary Halvorson Quintet performs at 8 p.m. More information is available here. Tickets cost $25, or $15 for students, and can be purchased here.
Comments
comments