For three balmy days this past June, a wide variety of D.C. music fans came together around some of the most far-reaching, cutting-edge jazz that this city has experienced in a long time. It was all part of CapitalBop's D.C. Jazz Loft Series, presented at the 2013 DC Jazz Festival. With each show taking place at a different DIY venue (a warehouse, a back-alley gallery, a converted retail space), the context was always as unexpected and exciting as the content.
Today we're unveiling a recap video, filmed and produced by the remarkable Paul Bothwell, that captures the spark-like energy of those shows. The video has a powerful live soundtrack, thanks to hip-hop and jazz experimenter Karriem Riggins's performance at the series' Blowout Show on June 15. You'll also spy ERIMAJ, Peter Brötzmann, Gerald Cleaver, Darius Jones, Orrin Evans, Michael Bowie, Heidi Martin and all the others who performed at the series. (You can also check out our photographic recap here.)
Stream the video, share it with your friends, and keep your eyes out for our next show series. We'll be announcing something else exciting very soon! Like, a few days kind of soon. Stay tuned….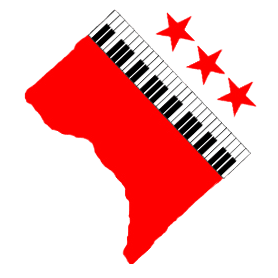 Watch this video on YouTube and explore CapitalBop's channel>>
Comments
comments