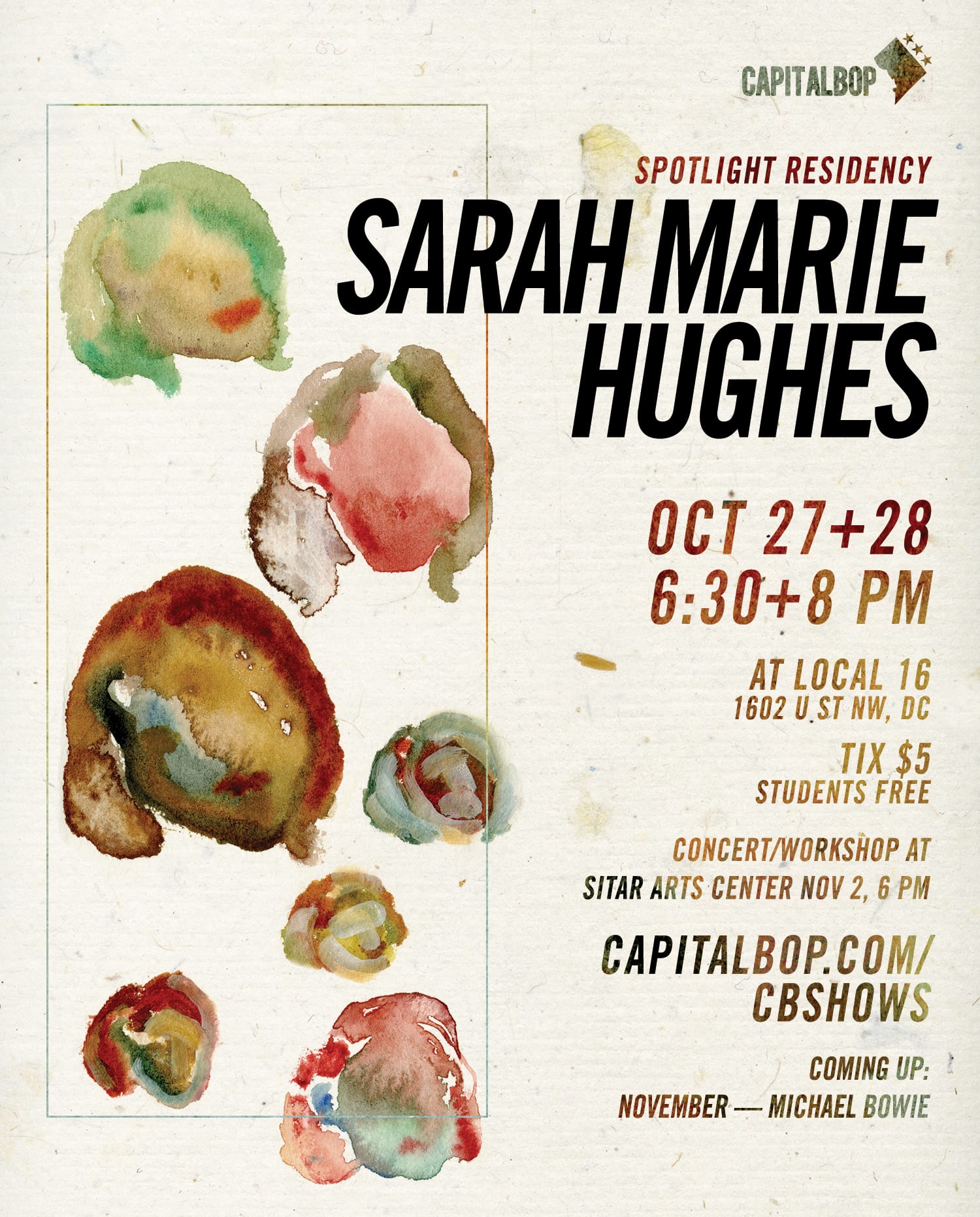 ---
SPOTLIGHT RESIDENCY, OCTOBER 2018:
SARAH MARIE HUGHES
Saturday and Sunday, Oct. 27-28
6:30 and 8 p.m. // tix $5, free for students and dinner customers
at Local 16 // 1602 U St. NW

Student Conduction workshop, Friday, November 2, 6 p.m.
at Sitar Arts Center // 1700 Kalorama Rd. NW


For the Saturday show, Hughes plays with Sam Burt (daxophone and bass clarinet) and Ino Aksentian (alto sax, guzheng, and drums). On Sunday, she plays in a duo with Corey Thuro (mandolin, tablas, voice). On both, Hughes will go beyond the saxophone, adding clarinet, flute, voice, electronics, guitar, tablas and autoharp.

---