As spring emerges throughout the month of March, festival season kicks into gear in D.C.
It's a major milestone year for pianist Amy K. Bormet, who marks the 10th year of organizing the annual Washington Women in Jazz Festival. The celebration, spanning March 17-28, features some of the strongest female and non-binary musicians in the DMV — some of the strongest voices in the region, period — performing all throughout the area, from embassies to U St. NW, and features some special out-of-town guest artists.
Red Baraat, the riotously fun and ferocious bhangra brass band returns to The Hamilton on March 6 for its annual Festival of Colors tour that celebrates the Hindu holiday of Holi. The band's blend of jazz, hip-hop, go-go and bhangra (a type of energetic Punjabi pop music) is one of the most colorful and vivacious sounds around. The Direct Current festival, a 13-day showcase of some of the best and brightest in contemporary performing arts across genre, also returns later this month at the Kennedy Center.
On another note, Harlot D.C., the new bar and lounge space occupying the first floor of the Bohemian Caverns building, is now offering live jazz (or jazz-adjacent) music three nights a week. On Mondays, the inventive tenor saxophonist Elijah Easton leads the trio he once did across the street at Service Bar on Tuesday. The intensely malleable drummer Warren "Trae" Crudup III leads the band Wednesdays and Fridays, delivering a postmodern mix of R&B, go-go, soul, jazz, hip-hop and whatever other sounds the band interjects that week.
Below are five, other, specific shows you should check out on top of all of the above. As always, please check out our DC jazz calendar for comprehensive coverage.
Marshall Keys & Soulful Path: "A Tribute to Billy Strayhorn"
Wednesday, March 11, 8 and 10 p.m.
Blues Alley
Saxophonist Marshall Keys is one of those cats who's been on the D.C. scene for so long it's hard to think of it without him. He came up playing alongside young titans like Geri Allen in the 1970s (when she was a student at Howard), welcomed Stevie Wonder to jam at Takoma Station in the '80s, and has mastered every mainstream style of jazz in between. On his alto sax, he can swing softly or soar over bebop changes, groove on a blues or mix it up with some funkified fusion. His band, the Soulful Path, leads a special tribute to the genius composer Billy Strayhorn.
Jaimie Branch Fly or Die II
Wednesday, March 11, 8 p.m.
Kennedy Center – Studio K
Jaimie Branch is a trumpet player living in Brooklyn, but her heart still lies in Chicago. She developed amongst the titans of the music scene there before spending a short stint in Baltimore, where she studied with the master trumpeter Dave Ballou. Now in New York, she has emerged as an exciting bandleader, especially through her two Fly or Die recordings.
Her first Fly or Die album could sound like Don Cherry's focused, atonal wail soaring over the psychedelic art rock of Pink Floyd. Fly or Die II is more indebted to the work of the Art Ensemble of Chicago and other AACM-adjacent artists, showcasing a sonic palette ranging from shrieking strings to Afro-Cuban grooves. She leads Fly or Die II as part of the Kennedy Center's Direct Current festival, a celebration of modern art. — Luke Stewart and Jackson Sinnenberg
Amy K. Bormet Quartet
Tuesday, March 17, 6 p.m.
Embassy of Italy
Amy K. Bormet grew up in D.C. learning from Davey Yarborough at the Duke Ellington School of the Arts and further honed her voice at Howard University's music program. Her chops, rooted in the tradition, are evident, but her voice as a composer draws on a range of influences from sparse Nordic jazz to lyrical, grooving, Afro-Cuban pianistics. She's a versatile pianist and vocalist — and the founder of the Washington Women in Jazz Festival. She leads a combination of American and Italian musicians at the Italian Embassy to kick off the 10th annual WWJF.
Ben Williams, I Am A Man
Thursday, March 19, 8 p.m.
City Winery D.C.
Bassist/composer Ben Williams is one of the District's star expats, often appearing on bandstands with the international touring elite (think Pat Metheny, Terence Blanchard, Stefon Harris … the list goes on). Williams' own sound as a leader is still nascent — he's recently started iterating on neo-soul as a vocalist — but all of his music is clearly shaped by the contemporary modern jazz world he plays in, and his facility and confidence on upright and electric basses is impressive. He celebrates the release of his new album of protest music I Am a Man with a special hometown show at the City Winery. — Jamie Sandel
Antonio Parker and Friends
Friday, March 27, 6 p.m.
Westminster Presbyterian Church
Alto saxophonist Antonio Parker's playing is doggedly swinging, soulful and colored by a bright, aggressive tone. He casually sprinkles neo-soul and R&B influences into his otherwise straight-ahead bop, and his improvisation bears a redolence of Kenny Garrett. He leads a band of some of the great elders of D.C. straight-ahead jazz: the hard-bop trumpet apostle Kenny Rittenhouse, the veteran pianist Vince Evans, the steady-swinging bassist Cheyney Thomas and the legendary drummer of The Blackbyrds, Keith Killgo. — Giovanni Russonello and Jackson Sinnenberg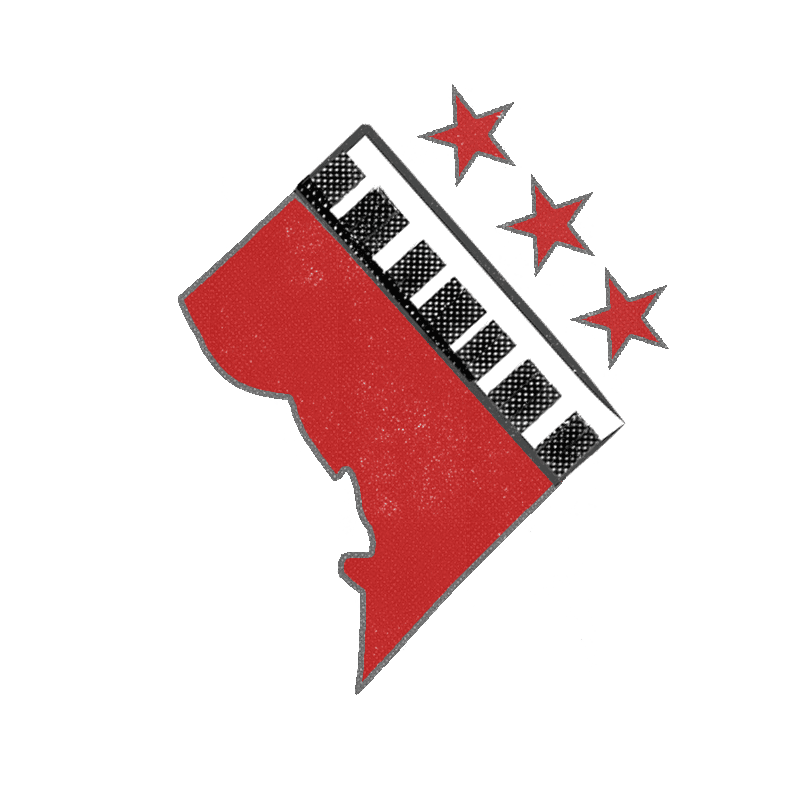 Comments
comments