June is the biggest month of the year for jazz in D.C.: The annual DC Jazz Festival brings artists and fans from across the country — and the globe. (Look out for our full festival preview, coming early next week.) And even as the festival's 10-day run marks the high point of the year, there is, as always, no shortage of other excellent jazz shows throughout the next 30 days.
It's always worth checking out the numerous weekly gigs and residencies scattered about town. Port-au-Prince, a Haitian restaurant in Silver Spring, Md., continues to host its Tuesday jazz nights, and its impeccable house band includes pianist Federico Peña and bassist Tarus Mateen. Pianist Chris Grasso's weekly vocal duo residency at the Alex, a craft cocktail bar in Georgetown, which switched from Saturday to Sunday nights a few weeks ago, is still going strong. U Street's JoJo Restaurant and Bar continues to have some of the most reliable jazz offerings in town, and it recently started hosting early shows on Fridays and Saturdays, starting at 6 p.m.
In addition to these, and the full monthly list of jazz gigs available at our calendar page, here are five shows we are excited for this June.
Jamila Woods
June 4, 7:30 p.m.
Union Stage
The Chicago vocalist, rapper and poet Jamila Woods is not a member of the Art Ensemble of Chicago, but she embodies the spirit of its motto, "Great Black Music: Ancient to the Future," nonetheless. Woods's work encompasses elements of the neo-soul, gospel, jazz and hip-hop hybrid shared by collaborators like Chance the Rapper, Nico Segal and Noname, all while invoking the intellectual traditions of James Baldwin and Angela Davis. Her songs can crush your heart and uplift your soul in the same measure. Her most recent album, Legacy! Legacy!, continues to channel African-American legends of music, literature and thought, with each of the album's 13 tracks dedicated to figures like Baldwin, Nikki Giovanni and Zora Neale Hurston — as well as the jazz and blues luminaries Sun Ra, Miles Davis and Muddy Waters.
Dante' Pope's Donuts and JIVE
June 12, 8 p.m.
Songbyrd Music House
Versatile drummer and singer-songwriter D.C.-based Dante' Pope brings together collaborators from across the country for a new jazz/hip-hop fusion project. Donuts and JIVE adapts the production of late hip-hop icon J Dilla, a common inspiration for many contemporary jazz musicians, with a live band sound.
Reginald Cyntje
June 14, 6 p.m.
Westminster Presbyterian Church
Reginald Cyntje, arguably D.C.'s most agile and expressive trombone player, writes sloping, danceable compositions; his unhurried improvisation style taps into deep feelings, and lulls you into a kind of exhilaration. His newest album, Rise of the Protester, comprises a series of original protest songs designed to stir the soul — these are not not lip-service placations or arena-ready pseudo-anthems. Instead, carnival marches, angular melodies and wailing horns express the emotions that motivate protest.
Bobby Muncy's Radiohead Jazz Project
June 20, 8 and 9:30 p.m.
Sotto
Bobby Muncy is a saxophonist with chops, conviction and a drive to make jazz feel fresh. He hopscotches between jazz covers of Radiohead, swinging renditions of his peers' tunes and his own skronky original compositions. Here the DMV native presents the first of that list: a group dedicated to translating a legendary rock band to the jazz idiom.
Space Was The Place: An Abbreviated History of Washington, D.C. Arts Venues
June 30, 2 p.m.
National Gallery of Art – East Building Auditorium
Before Rhizome DC, before Capital Fringe — even before the first 9:30 Club — d.c. space was the place to experience some of the most forward-thinking music in the District. Co-founded by artist Bill Warrell, the venue — which operated at 443 7th St. NW between 1977 and 1991 — hosted performances by the likes of Anthony Braxton, the Sun Ra Arkestra, Bad Brains, Philip Glass and John Cale of the Velvet Underground.
But d.c. space was just one of manifold alternative arts institutions to be shuttered and swept aside in the city's ever-changing landscape. Here Ray Barker, archivist of special collections at DC Public Library (and a CapitalBop contributor), presents a lecture on the history of D.C. arts venues, focusing on d.c. space, the Maya Gallery and the Museum of Temporary Art. And saxophonist Andrew White, the great local saxophonist, archivist and historian who also presented shows at d.c. space, will perform.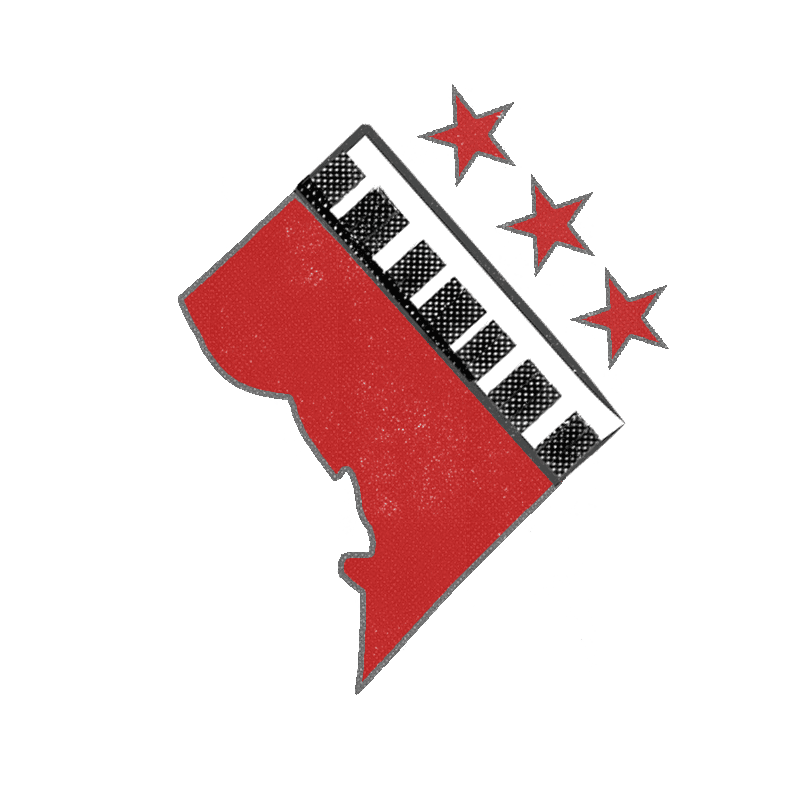 Comments
comments