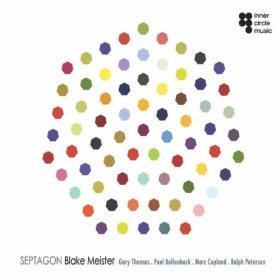 by Luke Stewart
Editorial board
The bassist Blake Meister has been a rising star on the D.C. jazz scene for a number of years, garnering a reputation as a hard-working, hard-swinging bassist. He has always stood out from many other bassists in the area for being not only technically proficient but also singular in his approach.
---
CapitalBop's Best Albums of 2012
#1
---
This uniqueness is well demonstrated on his debut release, Septagon, which features eight original compositions. What is notable before even listening to the album is the lineup. The record was released on the famed saxophonist Greg Osby's Inner Circle Music label, and Blake is joined by guitarist Paul Bollenback, pianist Marc Copland, saxophonist Gary Thomas, and drummer Ralph Peterson. Meister, who recently joined the faculty of the Peabody Institute, has always been known as a very smart musician, incorporating sometimes-esoteric concepts into his compositions.
But his wit and knowledge play out strikingly well on this album, which is both forward-thinking and grounded in swing. "The Grind" is a complex tune, full of tricky turns and hits; all of it only adds to deepening the swing feel. Overall, the album is a powerful statement accompanied by some of the most respected musicians on the national scene. It ought to cement Meister's entry into the mainstream jazz world; he seems poised to become an internationally respected musician himself.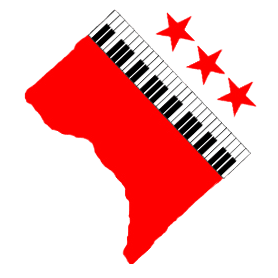 —
You can purchase Septagon at CDBaby.
Comments
comments