After living in Los Angeles for five years, Amy K. Bormet is back in the District — and the time away hasn't slowed her down or softened her commitment to the D.C. jazz scene.
The pianist, vocalist and composer is also known to area music fans as the organizer of the Washington Women in Jazz Festival, which this week began its ninth annual iteration. But these days that's just part of the story: She also co-hosts a new weekly show on WPFW 89.3 FM, and has just started a record label.
It's all part of Bormet's latest homecoming. She first moved to D.C. from Oregon when she was 16. Her father lived in the District for work, and she had come out to visit him over Labor Day.
"He didn't tell me, but he had gotten me an audition at Duke Ellington [School of the Arts]," she said. "When I got in, I called my mom and said, 'I don't want to come home.'"
After graduating from the public performing-arts high school, Bormet moved to Ann Arbor, Mich., to study piano at the University of Michigan. When she finished her undergraduate degree, she returned to D.C., took up graduate study at Howard University and became a regular on the circuit. She founded the Washington Women in Jazz Festival in 2011.
Then in 2013 she moved to L.A. with her husband Matt Dievendorf, who was a doctoral candidate in studio and jazz guitar at the University of Southern California. During her time in California, she continued to run the WWJF, and returned to D.C. every summer to play gigs and teach at Davey Yarborough's Washington Jazz Arts Institute. After Dievendorf finished his degree, the pair returned to D.C. full-time.
"I don't feel like I missed five years, because I was still working here," Bormet said. "I have such a deep connection, musically, to everyone here. I'm here because there's a lot of really unique characteristics about this city that let me do the advocacy work that I want to do for women, and also be a musician, and also play with top-caliber people."
Through her new label, Strange Woman Records, Bormet has begun issuing music that she and Dievendorf recorded while they lived in L.A.
"We had a studio that we loved, so we recorded a bunch of music," Bormet said. "We didn't have any money to put it out. Neither of us really had time. Now that he's finished his doctorate, we've moved forward in that production process."
The label debuted this year with the Feb. 1 release of AmyAna, Bormet's collaboration with L.A.-based drummer Ana Barreiro. Along with AmyAna, three more records will be showcased at the label's release party tonight at An Die Musik in Baltimore.
Bormet also has music from other D.C. jazz players on her mind. Her new program on WPFW, Jazz Stories, which airs Thursdays at 3 p.m. and is co-hosted by the pianist and vocalist Aaron Myers, regularly features new recordings from area jazz musicians.
"We're just two musicians, and we're really active politically and as advocates for the music," Bormet said of herself and Myers, who is a co-founder of the Capitol Hill Jazz Foundation. In addition to local performers who have new music to showcase, the program also regularly hosts arts advocates, festival organizers and other figures in the community.
Bormet sees the show as a valuable platform for advocacy. A recent on-air conversation featured Sunny Sumter, the executive director of the DC Jazz Festival. Bormet asked Sumter if the festival would consider including the We Have Voice Collective's code of conduct — which is aimed at creating safer spaces for musicians of all genders — in its contracts, and Sumter agreed.
"That's huge," Bormet said, adding that she hopes to continue discussing issues facing the jazz community on the show. "If we all have standards, we're going to elevate the community."
Elevating communities that are often overlooked — and bringing together those that may not always work in solidarity — is a central part of Bormet's work.
Since its inception in 2011, the Washington Women in Jazz Festival has evolved as it continues serving this mission. For instance, what was previously called the Young Artist Competition is now the Young Artist Showcase.
"Competitions are terrible," Bormet said drolly. "The overall goal of the festival is to get groups of women together to support each other. Now, finally, it's just a huge love-fest."
Alex Hamburger, a young multi-instrumentalist from Silver Spring, Md., who participated in the competition in 2015, seconded Bormet's description of the festival. "'Love-fest' really is the vibe at WWJF," said Hamburger, who is currently attending the Focusyear program at Switzerland's Jazzcampus.
'Amy has done a uniquely great job of showcasing women, while also integrating her festival into the D.C. family.' —Alex Hamburger
She was attending the State University of New York, Purchase, in 2017, but returned to host a jam session during the WWJF alongside Nicole Davis, a trumpet player based in New York. "Running that jam session was one of the most fun and beautiful things I've ever gotten to do," Hamburger said.
She noted that WWJF has a distinctive energy — and a lot of that has to do with the city in which it's based. "The D.C. jazz community is special [in general], but D.C. is also such a special place to be a woman playing jazz," Hamburger said. "Amy has done a uniquely great job of showcasing women, while also integrating her festival into the D.C. family."
As the festival has grown, so has its influence. Festivals like WWJF are popping up in Seattle; Knoxville; Huntsville, Ala.; and Cincinnati. And Bormet, whose network continues to grow as a result of the festival, hopes to keep bringing more communities into the fold. She cites past collaborations between the festival and musicians from Sweden and Austria, and future collaborations she has in the works with musicians from Canada, Bolivia and Brazil.
"These aren't just one-off events where somebody comes down from New York and brings the whole band," Bormet said. "No. It's an event where people are networking and talking and working actively with musicians from other communities."
Bormet also hopes to make the WWJF a more inclusive space for the LGBTQ community. "At the core of the festival, the idea is that women have not been placed at the forefront of jazz, and have sort of been outcasts of the jazz community," she said. "To make women come back into the community, I also am becoming aware of how much that [barrier] exists for the queer and non-binary communities."
The WWJF's 2019 iteration is already well underway. Last week, the festival brought a showcase to Strathmore's AMP venue in North Bethesda, Md., and a Brazilian percussion masterclass to Levine Music's campus at THEARC. The festival's all-star band performed at the Kennedy Center's Millennium Stage on March 18.
On March 20, the festival will produce a special edition of the weekly Capitol Hill Jazz Jam at Mr. Henry's. "I'm definitely excited," said Herb Scott, executive director of the Capitol Hill Jazz Foundation and co-founder (with Myers) of the Mr. Henry's jam sessions. "Amy and I have known one another since we were students at Duke Ellington, and I invite her up to play when she's here." Scott added that he's also worked with Bormet on music advocacy.
On March 21, trombonist Shannon Gunn will lead a tribute to Carla Bley at the Smithsonian American Art Museum. (The following day, CapitalBop will present Bley and her trio at the Atlas Performing Arts Center, in a concert co-presented with the WWJF.)
The music and dialogue continues on March 23, with a panel and Young Artist Showcase at the Publick Playhouse in Cheverly, Md., followed by a salon concert and after-party at the Pen Arts Building in Dupont Circle. That's just the start of a very busy final week of March, which will include performances by Jihye Le, Biggi Vinkeloe, the String Queens and many other concerts, jam sessions and panels.
With such a packed lineup, the Washington Women in Jazz Festival is a demanding endeavor, but it's a labor of love for Bormet — one that she believes has had a tangible effect on the way women are seen and heard in the city's jazz community.
"I do feel like the festival has had a really positive impact on the D.C. jazz scene, and how we think about women as an integral part of that," Bormet said. Nowadays, "I don't think there's anyone in D.C., a part of the scene, who couldn't name several women in the jazz scene. To me, that's key. That's vital."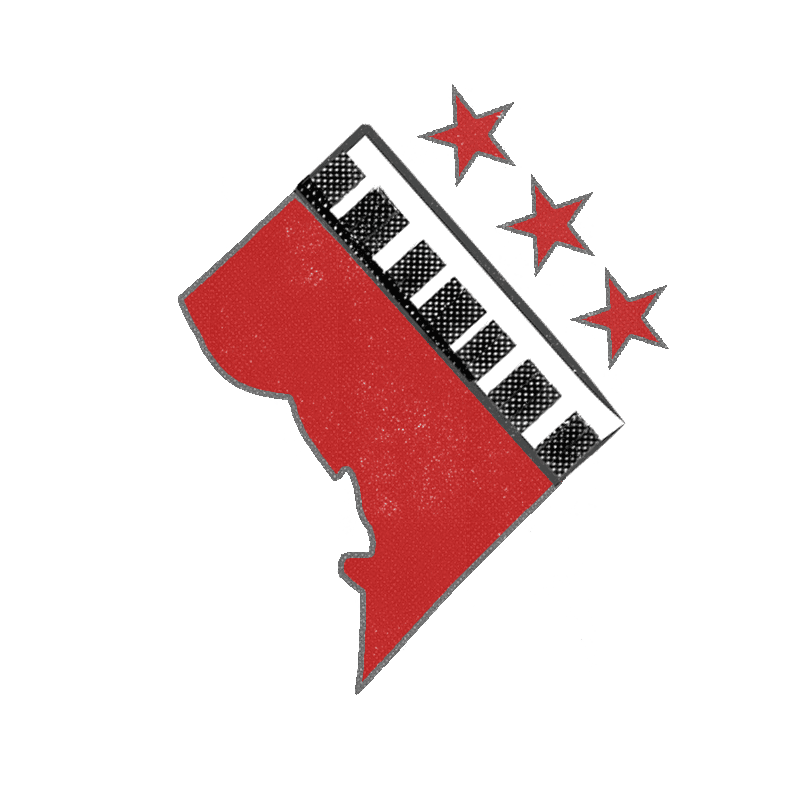 Comments
comments