Darius Jones is, quite simply, one of the most important saxophonists of our time. He's also a brilliant thinker. And oh, by the way, he is one of modern music's most curious and creative composers.
For the newest installment of our Traveling Loft series, CapitalBop is very proud to present the D.C. debut of The Oversoul Manual, an all-a capella suite that Jones composed. It is the fourth episode in Jones' "Man'ish Boy" saga, and it is an Afrofuturist exploration of sound that places Jones' musical expression within a mythological universe. Jones is known for his fierce, incendiary saxophone playing, and there's plenty of those feelings in this one. But The Oversoul Manual, performed by the four female voices of the Elizabeth-Caroline Unit, also belies the searching sensitivity and humanity of his artistic vision.
Musically, The Oversoul Manual focuses on the saxophonist's love of the voice: Foregoing the saxophone for the pen, he composed and arranged a 15-part work for vocal quartet. The libretto is written in a completely new language, developed by the composer, used to portray an alien birthing ritual. (Yes, really. Yes, it's amazing.) The work was first premiered in fall 2014 at Carnegie Hall, and released soon after as an album. A lot of people were baffled by the record; but those who got it fell in love. JazzTimes called it "an ambitious and intrepid vocal opus … a contoured, formidable, signature work." For us at CapitalBop, it was one of our favorite releases of the year.
The Oversoul Manual is performed by the Elizabeth-Caroline Unit, a group of four vocalists with varying artistic backgrounds: Amirtha Kidambi's work includes South Indian Carnatic music, and collaborations with avant-garde opera composer Robert Ashley, free jazz pioneer Muhal Richard Abrams and saxophonist Matana Roberts. Sarah Martin is a devastatingly powerful soprano vocalist who is classically trained. The Mexican-born Jean Carla Rodea, a seasoned free improviser, has worked extensively with master drummer Gerald Cleaver, among many others. Maine native Kristin Slipp has done everything from straight-ahead jazz to experimental indie pop.
On Saturday, Feb. 13, at Capital Fringe headquarters, just a block away from the H Street corridor, the quartet will perform the full Oversoul Manual suite. After the performance, Jones will come onstage for a conversation with CapitalBop, and with you—the audience. (Our conversation with him in October at the Atlas was an unbelievably powerful meditation on art, race, and creative imagination. You don't want to miss the show, but you'd also be mistaken to miss this conversation.) To open the evening, local stalwarts and CapitalBop favorites Brian Settles (saxophone) and Jessica Boykin-Settles (vocals) will perform together—something that happens all too infrequently. These are two of D.C.'s most important voices—to catch them on the same bill as The Oversoul Manual is a remarkable opportunity.
Jones originally hails from Virginia, who has been living in New York City since 2005. During his time there, he has become recognized as one of the leading instrumentalists, composers and improvisers of today. He has been a central figure in the ensembles of some of the city's most respected musicians, including groups led by legends-in-the-making like Matthew Shipp, Oliver Lake, Eric Revis and Gerald Cleaver.
Jones has received many awards and accolades, including fellowships from Roulette, the Brooklyn performing arts center, and the French-American Jazz Exchange; he's been nominated twice for the alto-saxophonist-of-the-year award by the Jazz Journalists Association. His artistic depth has been compelling to experience throughout his career, and his recent works continue to push boundaries, while raising the bar of creativity.
Come out to the Logan Fringe Art Space, at Capital Fringe, on Saturday, Feb. 13, for a very un-earthly pre-Valentine's excursion.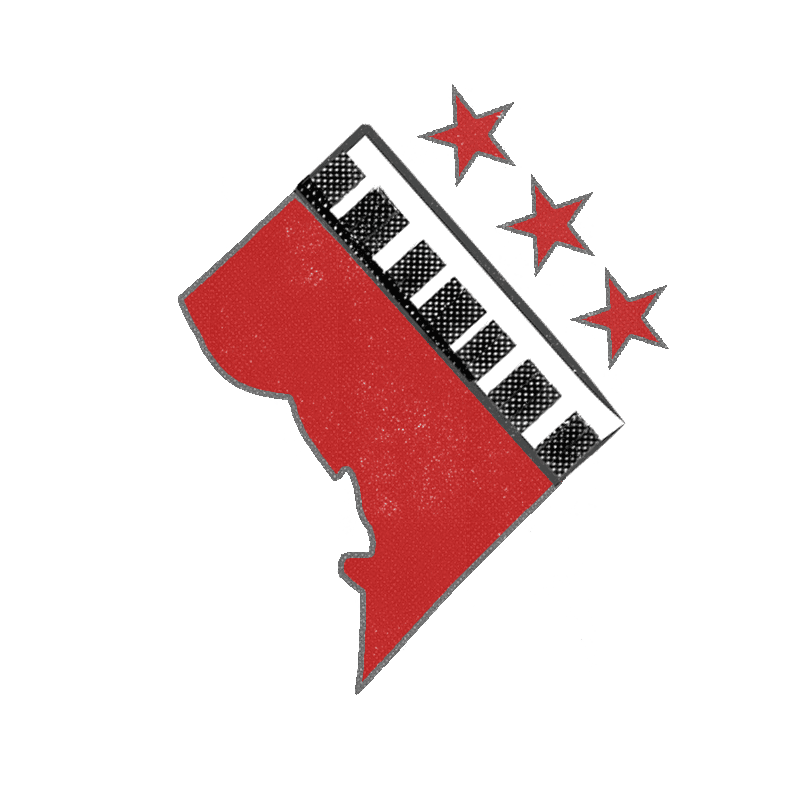 Funded in part by the D.C. Commission on the Arts & Humanities, an agency supported in part by the National Endowment for the Arts.
Comments
comments