There are five gigs with a CapitalBop starred pick on our D.C. Jazz Calendar for Nov. 1; if that's not a good omen for this month in shows, I don't know what is. And the music keeps coming.
Looking ahead, soul-jazz classicist Delvon Lamarr brings his organ trio to Blues Alley on Nov. 6, and pianist Helen Sung will appear on the same bandstand the following Wednesday, Nov. 13, with some D.C. jazz alumni on her bandstand (notably bassist Ben Williams and vocalist Christie Dashiell). D.C.-based saxophonist Elijah Jamal Balbed is back from another cultural diplomacy tour, where he was bringing some DMV groove to our comrades in Russia, just in time to bring out the Beltway Horns — a group of D.C. funk, go-go and jazz players — for its first live gig at Sotto on Nov. 8.
The legendary organist Booker T. Jones, one of the architects of soul music at Memphis' Stax Records, makes an appearance in D.C. at the City Winery on Nov. 20, supporting his new memoir, Time Is Tight, and companion album, Note By Note. Also, if you're looking to get some physical activity in before Thanksgiving, the City Winery has three nights of go-go on the week of the holiday, including the iconic Junkyard Band. (Rare Essence also hits the Bethesda Blues & Jazz Supper Club on Nov. 27.) And trombonist Bobby Felder will bring his big band back to Westminster Presbyterian Church for its annual post-Turkey Day gig.
We've highlighted five other stand-out gigs to check out below, but all sorts of good music is happening in the area this November. For more information on other jazz shows in the District this month, check out CapitalBop's comprehensive D.C. Jazz Calendar.
Jason Moran and the Bandwagon feat. Ingrid Laubrock play Black Stars
Saturday, Nov. 9, 7 and 9 p.m.
Kennedy Center, Family Theater
Pianist Jason Moran's main vehicle for expression over the last two decades has been the Bandwagon, the trio featuring the thundering bassist Tarus Mateen and gale-force drummer Nasheet Waits. The group has created a vast array of works: tributes to Thelonious Monk and James Reese Europe, high-concept multimedia installations and, most of all, a singular brand of contemporary post-bop.
The trio celebrates its 20th anniversary with a series of performances at the Kennedy Center (where Moran is the artistic director for jazz). The first such gig features a collaboration with the saxophonist Ingrid Laubrock, who plays the guest-starring role that the late Sam Rivers did on the Bandwagon's 2001 album Black Stars.
Michael Bowie: "My Time with Abbey & Betty"
Monday, Nov. 11, 8 and 10 p.m.
Blues Alley
Bassist Michael Bowie is a chameleon-like musician, moving between genres, styles and projects often. As a bandleader, he's frequently exploring a new musical avenue, whether putting together a swinging program of standards culled from films of the '40s and '50s, or leading groups that create murky and moody hip-hop. A veteran of the road with icons like Isaac Hayes and Betty Carter, here he leads a tribute to Carter and Abbey Lincoln, two titanic singers he has performed with; the band features dynamic vocalists Shacara Rogers and Akua Allrich.
Brad Linde's Team Players
Monday, Nov. 18, 8 and 10 p.m.
Blues Alley
Saxophonist Brad Linde may be the most prolific musician in the D.C. jazz scene. By his count, he's been involved in 32 different groups, many under his own leadership, over his last 15 years in D.C., ranging from a band dedicated to free-jazz arrangements of Roger Miller's honky-tonk to the Bohemian Caverns Jazz Ensemble in all its majesty and might. In each of them, he tends to work in his love for more free, expressive playing; the harmonic complexity of Ellington and Lennie Tristano; driving swing; and a spontaneous spirit from all the musicians involved.
The Team Players plays original avant-garde compositions that reference sports. The group's current record, Fore!, draws inspiration from golf; look forward to titles like "Nine Iron (on the 14th green)" and "I played Putt-Putt once… it was fine… ." Here, the group plays in D.C.
Nasar Abadey: Bringing In The Future
Friday, Nov. 22, 6 p.m.
Westminster Presbyterian Church
Few musicians in D.C., a town full of great jazz players, command as much respect or presence on the bandstand as Nasar Abadey. The master percussionist and drummer leads his own group, Supernova, through quietly bristling spiritual jazz, but can also be found co-leading the Washington Renaissance Orchestra with Allyn Johnson or playing behind fellow elders like Andrew White and Steve Novosel.
He leads a group of some of D.C. jazz's greatest voices at Westminster's Jazz Night in D.C. including bassist James King, his longtime collaborator, and pianist Janelle Gill.
The John Lamkin 'Favorites' Quintet
Friday-Saturday, Nov. 29-30, 9 and 11 p.m. both nights
Twins Jazz
Trumpeter John Lamkin is something of an institution when it comes to jazz along the I-95 corridor. He's not only a veteran educator, a former instructor at the University of Maryland, and the head of an impressive jazz family, but also a fabulous instrumentalist and stalwart of the jazz scene. His Favorites Quintet, which plays Twins for two nights during Thanksgiving weekend, is devoted to playing enchanting arrangements of standards as well as originals influenced by Art Blakey and other leaders of the hard-bop era.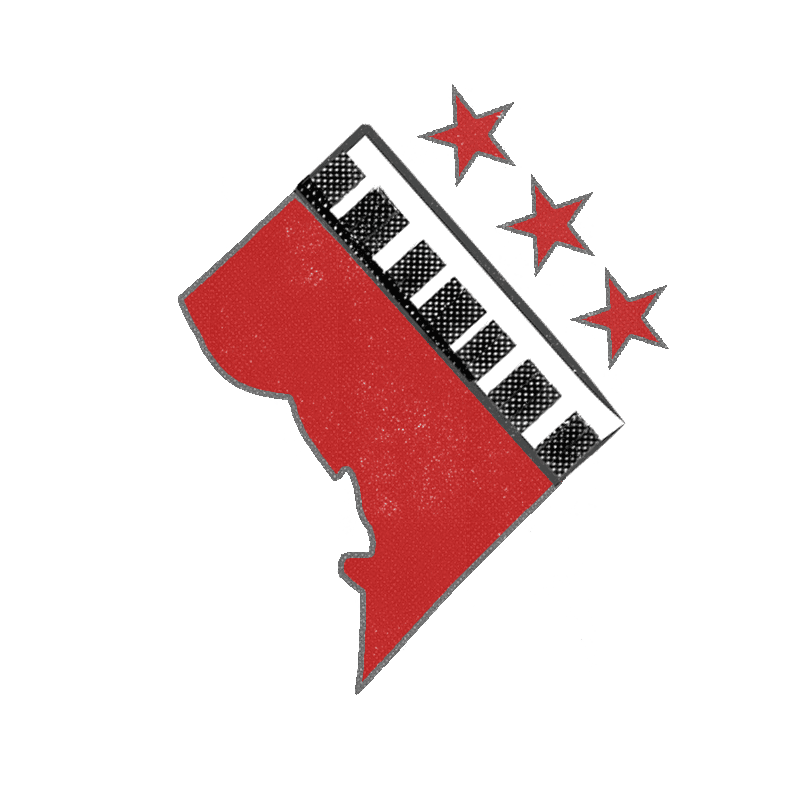 Comments
comments