Last month's DC Jazz Loft Series at the DC Jazz Festival was special because of the huge variety of styles and sounds on display: All the performers brought something personal and connected with the audience in their own way. The music covered straight-ahead jazz, electronic futurism, and deeply rooted experimentalism, and lots in between. As a result, over the course of three nights we got three very different crowds.
We're excited to bring that momentum and that ethos back home to Union Arts this Sunday. The July edition of our regular DC Jazz Loft is going to feature three very different, very fresh and riveting groups. We'll hear from Jeron White and his six-piece band; he was on bass during the Organix Trio's set at the jazz festival, helping bandleader Jamal Moore earn a standing ovation from the packed house. Then we'll turn to Rochelle Rice, a remarkably creative and versatile vocalist/composer who'll be making her CapitalBop debut. And then to close out the night, two of D.C.'s most influential musicians will take the stage: Drummer Lenny Robinson and saxophonist Elijah Jamal Balbed will play their first duo set together ever.
As always, the jazz loft is about shining light on the new wave of musicians in D.C., and also new collaborations between established leaders on the scene. Come out to Union Arts, at 411 New York Ave. NE, to be a part of the experience. Bring $15 in cash, if you can spare it, for a donation directly to the musicians. The doors open at 7 p.m., and the varied musical offerings will run until about 11.
Lenny Robinson & Elijah Jamal Balbed
These musicians are separated by over a generation, but they both like to take the tools of straight-ahead jazz and subtly expand their possibilities. The well-traveled veteran drummer Lenny Robinson has stolen the show at a number of CapitalBop events with his trio, Mad Curious, over the course of the past five years. Elijah Jamal Balbed, 25, is a bandleader and a veteran of Chuck Brown's band. He just released Lessons from the Streets, a beautiful album of strong originals and covers of jazz standards (full disclosure: I penned the liner notes). Robinson and Balbed have never performed as a duo, but they've been kicking the idea around for a while. It'll be fascinating to hear where the open possibilities of that format take them.
Rochelle Rice
Rochelle Rice is quickly becoming the hottest young jazz singer in town. Well, wait, let's not say "jazz singer" and leave it there. Rice has a master's from Howard University in jazz studies, but her bachelor's is in classical voice, and her résumé includes work all over the map, from soul to gospel to house music. (She sings in D.C.'s only live house music band, House of Soul.) At Howard, Rice was a member of the university's award-winning a capella jazz band Afro Blue, and she has even performed as a sub for the legendary, Grammy-winning group Sweet Honey in the Rock. As a composer and bandleader, she interweaves all her musical experiences into a remarkably fluid, personal sound—equal parts steadfast and sensitive. Rice was recently named artist-in-residence at Strathmore and BloomBars; hers is one of the brightest futures of any musician in the area.
Jeron White
The young bassist Jeron White is among an exciting new generation of musicians from Baltimore, who—like their kissing cousins in D.C.—have deep roots in the jazz tradition, plus an urgent will to expand it. He plays straight-ahead jazz with a strong, loping swing pulse; he composes and performs grooving music influenced by hip-hop and soul; and he plays free music with command and sensitivity. In addition to holding down the low end during a remarkable set with the Organix Trio at the DC Jazz Festival, he's played the DC Jazz Loft a few times—but never with his own ensemble. Here White brings a new sextet.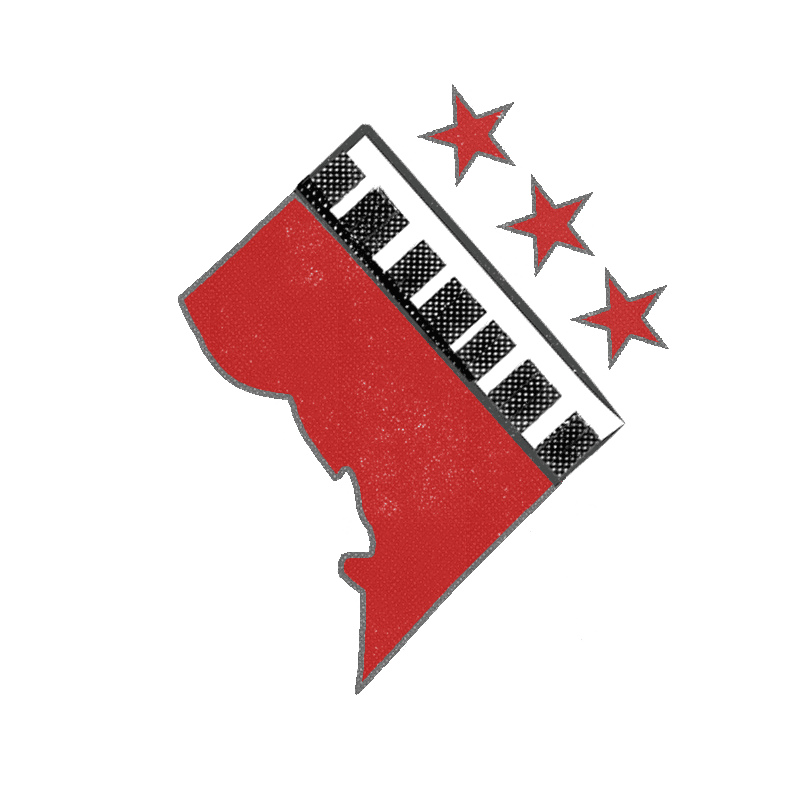 —
Image on poster: "Joe Bousquet au lit," by Jean Dubuffet
Comments
comments