When Elijah Jamal Balbed premiered the "The Karma Suite," his first long-form composition, at the final Union Arts D.C. Jazz Loft in 2016, it was an incredible moment of catharsis for the saxophonist. Writing the suite broke a months-long writer's block that weighed on the D.C. native since the release of his 2015 album Lessons from the Streets (Disclosure: CapitalBop editor-in-chief Giovanni Russonello wrote the liner notes). And Balbed had been deeply unsettled by the presidential campaign of Donald Trump, which for him threatened to undo the social progress made under the Obama presidency; composing "The Karma Suite" allowed him to channel those feelings to a creative end.
In its primary form (once captured in full at Alice's Jazz and Cultural Society in 2016), the work is a 25-minute, three-composition performance that is equal parts meditative and charged. Four years after the suite's premiere, Balbed will present an expanded version of "The Karma Suite" at the Kennedy Center's Studio K this Thursday. The 29-year-old composer wrote and arranged a new series of vocal interludes and accompaniments — his first time composing seriously for voice. He will be accompanied by a vocal quartet that includes Theresa Watson, Rochelle Rice, Dante Pope and Reginald Bowens. He also recruited poet and tap dancer Joseph Webb for the performance. And he's joined by the group of Mark G. Meadows on piano, Flavio Silva on guitar, Eliot Seppa on bass and Kelton Norris on drums — who have all played the suite before.
Balbed will be the first D.C. jazz artist to headline the Kennedy Center's new jazz club space, Studio K, in the Reach Expansion. To mark this momentous occasion, I spoke to Balbed over the phone last week while he was in Atlanta. We talked about the Suite's inception and evolution, and how two titans of D.C. music, trumpeter Donald Byrd and go-go godfather Chuck Brown, contributed to that evolution. This conversation has been edited for length and clarity.
CapitalBop: As I recall, you premiered "The Karma Suite" at a D.C. Jazz Loft show in 2016. What led up to that? What went into writing it? Where did it come from?
Elijah Jamal Balbed: Well, going into it, I was actually coming out of a writer's block. I was having trouble writing new music so I got into just kind of playing the tunes I had already written for my past two albums. In a way, I was getting kind of tired of doing that. What got me out of the writer's block was actually: Shortly before 2016, when the suite was premiered, I started noticing some trends changing in society and some things that were happening that — every time something happened I found myself at the piano, writing music based on the emotions that I was experiencing.
CB: What kinds of events or instances were inspirational to your writing then?
EJB: I think it stemmed from, quite frankly, when Trump announced his running for president. I think one of the songs in particular was written in between the time he announced his candidacy and the time he won, and that was "Societal Regression," because it was kind of me witnessing society regressing as it happened. … "Societal Regression" is the action; "Karma," the centerfold, is the consequence; and the last movement ["In Nature, We Trust (Dedicated to Standing Rock)"] is kind of looking forward and what can we do better to get out of this situation that we're in.
CB: Since then you've performed it around a bit. I know you performed/recorded part of it for a video series of Chuck Levin's [music store]. Has it changed much since your composition and premiere?
EJB: I'm glad you brought that up! It's definitely grown: Now, in addition to the three compositions, I've got a few other new compositions that aren't part of the suite that we'll be presenting at the Kennedy Center, but also there's a poet who will be featured on a couple of the songs. There's a SATB [Soprano-Alto-Tenor-Bass] vocal choir and I've got vocal interludes connecting the songs; each interlude has a different theme as well. So, I would say the Suite in its entirety is closer to 45-50 minutes. The show will be a 75-minute set in total.
Some of the writing also did to continue to happen after 2016, as far as the arrangements and vocal interludes, and some of that was inspired by various things, but especially voting rights and gerrymandering issues in the 2018 elections, and by the treatment of immigrant families and children at the border when they're being put into cages. So more recent events have influenced my writing for "The Karma Suite."
CB: It sounds like all of the music you're presenting very much wants to be in the moment of "now."
EJB: Yeah, and, again, in a way that wasn't intentional; it was just me looking for things to write about and being so impacted by what's happening in our country that I found the need to write about it. Now, the harder part as an artist is actually following through and putting out a piece of work that is speaking to social justice, because no matter what topic you're speaking on, for the most part there's going to be someone who disagrees with you. As an artist, I'm taking that chance that someone who maybe likes my music but doesn't like my political views might stop listening. At the same rate, it's so necessary that artists use our platforms and take advantage of our ability to be part of popular change in the world.
CB: One thing I wanted to ask about is that you posted on social media about how Donald Byrd's album A New Perspective influenced this arrangement. Can you talk about what about that sound so specifically inspired you?
EJB: I think the most famous song on that album is "Cristo Redentor," which — Duke Pearson went on a tour with Nancy Wilson and they toured South America. Apparently when they got to Brazil, Duke Pearson was just profoundly impacted by the culture there and visited the statue of Christ the Redeemer [above Rio de Janeiro] and he wrote the song while witnessing and experiencing the greatness of that moment. Having that spiritual connection to your music is something that — I'll be 30 soon, and as I approach 30, I feel myself kind of getting into more, and getting a grasp of more, and I feel like that spiritual aspect of the album is what … grabbed me. And I was like, 'OK, this is something I would love to get into': writing for voices, writing jazz band with vibraphone and guitar and horns.
CB: Was it difficult to make that pivot writing for voice? Or maybe if it wasn't difficult per se, what new challenges or ideas did it make you confront as a composer?
EJB: Well, I really experienced that when I started getting the vocalists in the studio. And it's funny because I've experienced this — when, like, a piano player writes something for sax, it doesn't leave any space for taking a breath. I sort of did little things like that for the vocals, where I didn't think about just little technical things that you learn while in the process of doing it.
CB: Musically, you're all across the board in D.C. between your straight-ahead stuff, go-go and R&B. Has any of that other music influenced "The Karma Suite"?
EJB: I would say indirectly, yes. That just comes from Chuck Brown. He was a very, I would say, karmic person. …I was with Chuck Brown for a year, and in my experience, he always treated people the way he would like to be treated; never hesitated taking a picture with someone, or signing an autograph, and he'd always have a conversation with you. Maybe less so it impacted "The Karma Suite" directly, but as a general context with how I handle myself, how I conduct business and how I go about life every day, Chuck Brown had a profound impact on me.
CB: I think you're the first D.C. jazz cat to headline the new Studio K space at the Kennedy Center. What does that mean to you?
EJB: It is an immense — I don't want to just say 'opportunity' but point of arrival as well. I played at least 10 gigs on the Millennium Stage over the years; I participated in the Betty Carter Jazz Ahead program — and when I was in the program, I was the only person from D.C. in the program, proudly representing my city — and since then I've played on the concert hall stage … at the Reach grand opening. All of these events, everything sort of feels like it's led up to this momentous occasion. … And me being one of the first, if not the first D.C. artists to headline this space, that's history right there. Actually, you telling me that got me even more excited about the gig!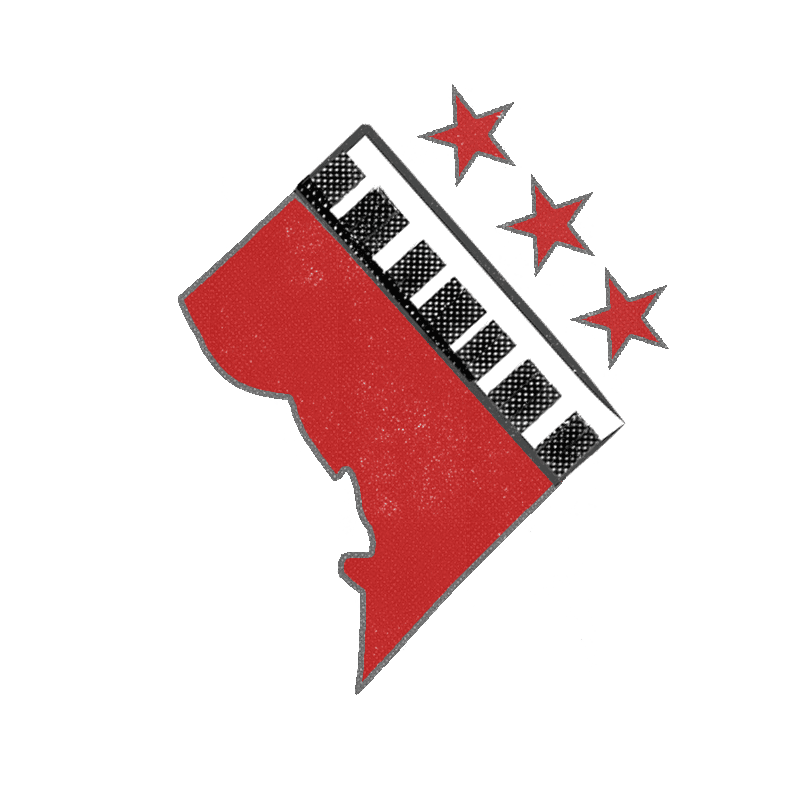 Comments
comments