by Giovanni Russonello
Editorial board
In every song of seduction, vulnerability's the crucial counterpart. It's the sound of pride being anted. José James, the world's next major seduction singer, adds the danger of revelation. With few words, James seems to relate the story of an entire life. The specifics aren't clear, but you can feel that there's been a lot of denial, self-examination, hopeful love, lost love, lost wanderings, and ultimately the discovery of some kind of peace. You can also tell he's listened to a ton of music.
In the thick smoke of James' baritone, you hear D'Angelo, Gil Scott-Heron, Leonard Cohen. James, 34, who performs this Thursday at the Howard Theatre, takes his time with his phrases, and tends to paint vowels with a light dash of the letter "r." It gives them depth and masculinity and intrigue. (On his first couple albums, James used more of the high register, and more tremolo, sometimes evoking the unsettling and fey aura of the indie singer Antony Hegarty. Nowadays his sound is earthier.)
James is the son of a Panamanian jazz saxophonist and an Irish-American mother, who raised him by herself in Minneapolis. He dropped out of high school for a time, taking odd jobs and building his vocal chops, then graduated and moved to New York City, then to London, and then back to New York. He was already making a name for himself by the time he started studying jazz vocals at the New School, and has since released four albums – two on the influential British DJ Gilles Peterson's label. James' latest, No Beginning No End, is his first on Blue Note Records. It dropped this week and is already on top of iTunes' soul albums chart.
As he explains in the interview below, James no longer calls himself a jazz musician. It makes sense; he spent years immersing himself in jazz records and sharpening his technique, but his music today takes the hip-hop loop as its foundation – although he plays with live bands. James and I spoke about his evolution as a musician, the kinship between jazz and hip-hop, and his new LP.
CapitalBop: You didn't come at jazz via today's regular route, which is one that expects everyone to go to a college or a conservatory right away. But you found the music nevertheless. How?
José James: Through hip-hop. All the dudes who I liked in the '90s liked jazz:  Q-Tip and Ali Shaheed Muhammad, and all these producers who were making all the beats loved jazz, and the complexity [of it]. J Dilla and all these people would throw in jazz harmonies, jazz samples…. I didn't even know what it was but I loved the sound…. I was a big fan of Digable Planets.… I felt like they were cool, they were in Brooklyn, they were talking about Eric Dolphy and Miles Davis. I didn't know who any of these artists were, so for me … it was like, "Okay, this is what these dudes are drawing from for inspiration. I should know about it."
CB: Talk about the significance of hip-hop as a music and an art form. How is it similar to or different from the significance of jazz in that way?
JJ: Every generation has a musical voice, and I was lucky enough to kind of be in that overlap. I was born in '78, so I definitely caught … classic, golden era [hip-hop]. To me it was really exciting because hip-hop musically pulled in all styles, all kinds of influences. So on one album it wouldn't be unusual to hear all kinds of music. That's something that me and [Robert] Glasper and all these dudes have in common. I think it's easy to apply that to jazz. And I think the strength of jazz is that it has always been able to absorb the best from around the world. You can look at every period of jazz as an assimilation of another culture, another genre: bossa nova, Spanish music, rock, classical European harmony, … Indian music – with [John] Coltrane. Pretty much the last major thing was rock and fusion, with Miles and all those guys. And then it kind of fell off, that drawing on other music. I feel like there was a real generation gap where a lot of jazz cats felt like hip-hop and rap was not music at all….
It's just taken time. Now I get a lot from hip-hop in terms of composition – using small sections that repeat, building things from a beat or a bass line. It's sort of like a microscope music…. Today, we listened to the album on vinyl at the studio after rehearsal and it was really dope. I was like, "What should I put on after?" And I put on Outkast's Aqueimini, on vinyl as well. It was just perfect. My drummer Nate Smith was there, and he was just like, "Oh, that's just the best snare sound. I'm trying to figure out how to get it." … I think just because it doesn't unfold, a lot of jazz musicians feel like it's not music. They don't realize that there's probably, like, 300 snare sounds, and you've got to get that one. It's a different craftsmanship.
CB: Do you think there's a way to define jazz today, beyond simply saying it's whatever jazz musicians choose to play?
JJ: I've been thinking about this a lot too, and I love this John Coltrane quote: It's from an interview, and they asked him what he thinks jazz is. He says, "I myself don't recognize the word jazz. I mean, we are sold under this name, but to me the word doesn't exist. I just feel that I play John Coltrane, he plays Farrell [Pharoah] Sanders, and all down the line we just try to express what we individually feel. To me it's the music of individual expression." I think that's true….
I made a conscious choice…. When I moved back [to the United States two years ago], I said, "I'm not going to call myself a jazz singer in the U.S. … because it just limits what I do." No Beginning No End is the No. 1 R&B album today in the U.S. on iTunes, which is amazing – and it's on Blue Note. If we had called this a jazz album, people would have said, "Well, there's not enough solos on it, it's not really jazz. Maybe you should call that R&B." I don't think it's an R&B album, either.… But calling it that, Life + Times [Jay-Z's website] wants to do interviews…. [Jazz] has turned into a negative term, really, because it's limiting.
CB: How did you meet Gilles Peterson, and what effect did your work with him have on you?
JJ: I knew about him, because his name travels far. But I had no idea what he was doing. I didn't know the London scene at all. I went over there to do a jazz competition, and I had made an EP so I gave them out…. Music flows to Gilles … so he got the CD, he looked at it.… "Equinox" [which was on the EP] is his favorite John Coltrane song, and that's why he listened to it.… And he was like, "By the time I finished the track, I was like 'I'm gonna sign this dude.'" …
Obviously he's not a musician, but he respects music, he knows music, and he has a real open mind about genres and connecting. And he's really known for scouting good shit early on. And he still is. He put me on to a lot of dubstep before it was really popular…. It also helped me be more open minded, because when I met him I was a serious jazz head.
CB: Had you tried to move away from listening to as much hip-hop and soul as you had before?
JJ: Yeah, I think you really have to. I think every jazz student gets to the point where you have to narrow your focus and learn your craft. There's a lot to learn, a lot to master, and a lot to go through. There's a lot of repertoire, there's a lot of history, a lot of albums to go through…. It's pretty shocking, actually, how much music jazz musicians know, even by the time they're 21.
CB: You prepared this album all on your own – tell me about the process. What was the goal with this record?
JJ: I signed to Verve and then they put me on Impulse. Basically they wanted to do a reboot of the label and go in the direction that Blue Note is now, ironically. That's kind of how it started. It didn't end that way. I left the label, and basically got the determination to do my own thing. I felt like I had really dodged a bullet, because once you're under contract as an artist you can't just walk away. So I had to wait out my time, with the whole thing, doing demos and really getting further and further away from any kind of music that I wanted to make. After the relative freedom of Brownswood [Peterson's label] that was a pretty harsh wakeup call by the industry….
I was writing [No Beginning No End] when I was on Verve and they didn't like it. They wanted me to do something else. So I left Verve…. They wanted me to make, like, a real pop album. Like, just something less complex and more, you know, white, I guess. [laughs] They had had a big success with Melody Gardot. She had sold a million copies. I was going out on tour with her, and I think they were like, "Okay, we just want you to do something like that." It's just not me.… They were really moving away from any kind of progressive thing anyway….
But the positive thing was that I said, "Hey, I really want to make this album." And once I made that decision and did my first [recording] session … I was like, "Alright – fuck a label. It's just nice to be back making great music with great musicians." It was more about, "Alright, let's see where this goes." Which is where your head should be…..
I didn't really shop it [to various labels] that much. I didn't want to give up any creative control. And labels are very scared right now – especially with this kind of album, being hard to characterize. I needed it to be more of a partnership where I said, "This is the album and I want you to promote it." I'm not, like, a new artist; I had a lot to bring to the table: my touring, my international presence. A lot more than any new artist would have. So I knew I had a lot of chips on my side. So I just … kept working on the album. It took a long time because not everybody was available.…
I knew we had quality. And we had a couple offers before Blue Note, and it wasn't right…. In between I just kept making the music…. Verve had already showed me what happens when you settle. So I knkew I couldn't settle. Then when I met Don [Was] … it was like the best A&R meeting ever. … By that time he had heard basically an EP.… It was pretty clear where the album was going. And he said, "Hey, I heard it, I love it, I want to sign you to Blue Note." It was like a three minute conversation and then we just had lunch and talked about other shit.
CB: Considering all the years you put into learning the history of jazz and developing your chops as a jazz musician, does it frustrate you that you feel like you have to align yourself outside of jazz to be widely accepted?
JJ: You can do it. I definitely could have had a totally fine career singing standards and doing that thing…. Once a year recently, I've been doing a special [jazz tradition-focused] project; last year I did a Billie Holiday tribute… It's many things on many levels. On one level, it's all about marketing. Because I worked with Wynton [Marsalis] and did two nights at Rose Hall, and did all Billy Strayhorn. Obviously those cats are making money and doing really great music at a high level. In one sense, it's all about the presentation and audience and your marketing.
I feel like jazz was the freshest music of the time … back then. And it always pays to study the freshest music. You're never going to go wrong with that. So I kind of look at it … more of, "Wow, Herbie [Hancock] was doing some amazing shit. How did he do it?" It's not just the music. It's the whole style of what they wore, the artwork, the whole culture around it….
And it's exciting to see young people at shows, man. Because for me it's less about jazz and it's more about bands – like, Black bands. Black music has gone into so much production. The Roots are one of the last Black bands, not in rock. Indie rock has tons of bands, but it's like, "Where are the Black bands?" … For me it's just exciting to see people playing with musicians again. Because I've been to a lot of shows, I've seen a lot of music genres – and to me the most exciting things that happen in live music are with musicians. It sounds ridiculous to say it, but there are plenty of kids that don't see musicians.
CB: When did you first get into singing? It seems like your interest in music came along right when you were kind of becoming a man; you decided to leave high school for a while and worked jobs, while studying music hard. What role did it play in your life as a kid, who was going through changes?
JJ: It was like how a lot of people say hip-hop came out of necessity…. You couldn't afford instruments, but anybody could make a beat on a table and rap, if you had talent. A lot of things come out of necessity. Like, you can afford a basketball.
For me, I didn't have access to music schools, or a lot of instruments or a piano at the house or anything like that. But I had this voice. I feel like God gave me this amazing instrument. It just came out of nowhere. And it was pretty clear early on that it was a gift. People just got really happy hearing me sing. It was like, "Oh, okay, this is kind of cool. This is a power that I have." You know? I guess I just wanted to take care of it. And it just started like that.
There were also great singers – people kind of forget, the '90s were an exciting time for jazz. There was a lot of money around, people were getting like $200,000 deals and shit to make jazz albums.… Cassandra Wilson was, like, pretty big. To me it all fit in and made some kind of logic. And I'm glad I kept at it, man. It's good to be doing it. I'm glad to be out on Blue Note. It's a dream come true.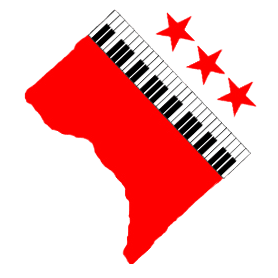 —
José James performs at the Howard Theatre at 8 p.m. on Thursday. More information is available here. Tickets cost $25 in advance, or $28 the day of the show, and can be bought here.
Comments
comments