Maybe you've noticed: These days, CapitalBop is in the midst of some serious growth as an organization. Our new Spotlight Residency series, and the revival of our Jazz and Freedom Festival and monthly DC Jazz Lofts, are only part of the story (keep your eyes peeled for another big presenting-related announcement this week, by the way).
We've also recommitted ourselves to high-quality, grassroots journalism covering the full breadth of D.C.'s improvised-music scene. Today we've got some very exciting news to announce on that front. Ever since CapitalBop began in 2010, serious journalistic coverage has been at the heart of our mission. Good storytelling doesn't just build awareness of the D.C. scene; it is crucial to maintaining the solidarity and power of a healthy music community. But as the CapitalBop ship has sailed forward, my co-director Luke Stewart and I have increasingly needed help on deck. We now lean heavily on Jamie Sandel, our managing director, and Jackson Sinnenberg, our listings editor, as well as on a clutch of talented writers and collaborators such as Majeedah Johnson, Jenna Henderson and Allen Jones.
We recently decided that CapitalBop needs a managing editor to steer our web publication: someone with first-rate editorial experience and an intimate knowledge of D.C. jazz. Then it hit us. The perfect candidate was right under our noses.
When Luke and I launched CapitalBop, Patrick Jarenwattananon was just a couple years out of college, and he had already founded NPR Music's A Blog Supreme. It was quickly becoming the country's go-to jazz blog, and under his leadership, it twice won the Jazz Journalists Association award for blog of the year. (I occasionally worked for him, and you can get a sense of the kind of journalism he promoted just from the articles he commissioned me to write: pieces on the efforts of DIY presenters like CapitalBop, on J. Dilla's influence on jazz, on the organizers of the radical Vision Festival and on the young pianists defining South African jazz's future. Patrick also helped lead the team of NPR journalists who came out to document CapitalBop's 2015 DC Jazz Loft Series at the DC Jazz Festival for a special documentary feature.) A Blog Supreme was discontinued in 2016; since then, Patrick has written occasionally on jazz for other publications — particularly the Bandcamp Daily.
Today we're thrilled to announce that Patrick will become CapitalBop's managing editor. Effective immediately, he will be the one in charge of our editorial operations (while, it bears noting, playing no direct role in our presenting work). While I will remain the site's editor-in-chief, it is Patrick who will make the day-to-day decisions regarding what to cover and how, and who will work directly with writers, seeing their articles through from pitch to publication. I could go on about how exhilarating it is to have a writer and editor of his caliber joining our team — but I'll turn things over to Patrick now so that you can see it for yourself. Here's his statement on his new gig.
I'm super excited to be joining the team at CapitalBop. I've admired the organization from its beginning — I was recently reminded that I attended the very first shows it presented — for its centering of artists, for its vision of a diverse and multi-generational community, for simply filling a hole in the cultural landscape. I've watched as it grew from a crew of scrappy opportunists working double-overtime on a passion project to … well, a slightly more professional version of same. (I'm not sure there's anything in jazz that doesn't fit this description, really.) I like that they do it for the culture.
In my new role as managing editor, I'll be fielding, editing and otherwise bringing stories to life — anything from streaming track premieres to extensive features on the major players, spaces and programs that undergird our D.C. jazz community. Truth be told, that's the sort of work I've always liked doing most in this whole journalism business: the kind where you get to collaborate with others and figure out how best to communicate powerful, early-stage ideas. You feel like you're getting your hands dirty, even if they're just awash in words. At the end, you get to tell people about great art that deserves attention.
I'm not here to change the winning formulas and relationships that CapitalBop has developed. This is, after all, a part-time assignment atop a day job and other pursuits of mine. But they asked nicely. So I'm here to help them do it better and more efficiently.
Above all, I'm stoked to do something meaningful for D.C. jazz. At NPR, I mostly covered artists and scenes of national and international repute, which is thrilling and important in its own way. But the more you do that sort of work, the more you realize that amazing artists and scenes live and thrive all over the map — that, especially in this music of real-time human interactivity, "all politics is local." Now in this time of entertainment consolidation and monoculture, it feels essential to me to be digging into the community around my home. I've been fortunate to be able to think globally, and now it's time to apply it locally.
We've got some excellent pieces in the pipeline that will be coming out in the coming days and weeks. Keep an eye on this space. And if you haven't already, make sure not to miss anything by subscribing to our newsletter; liking us on Facebook; following us on Twitter; and lurking us on Instagram.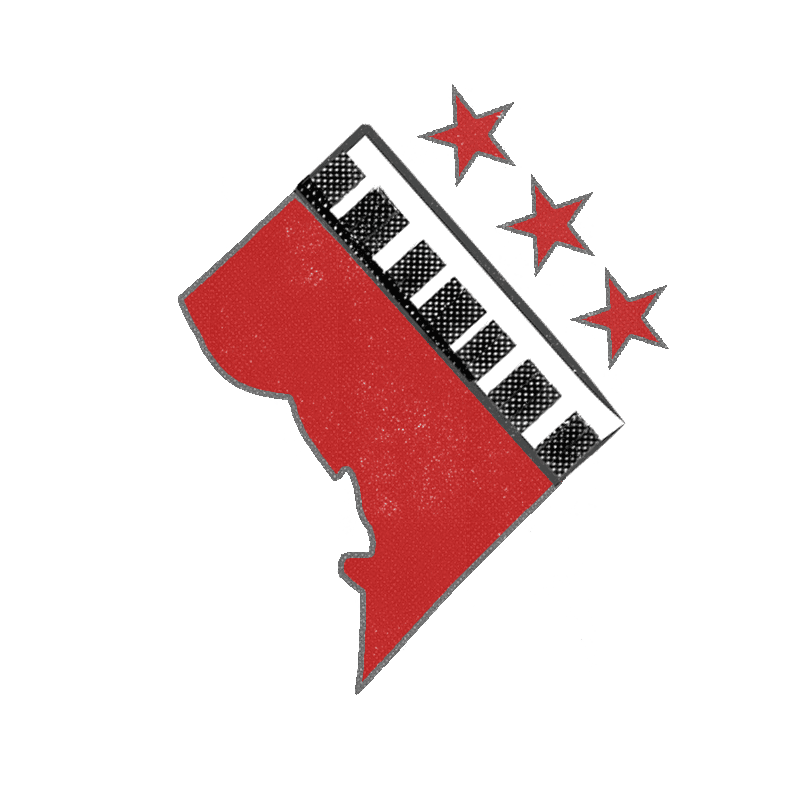 Comments
comments