On a cold January night in D.C., a dozen musicians are crammed onto the compact stage at Twins Jazz. The band strikes up "Freedom Ride," an original tune by its longtime lead alto saxophonist, Antonio Parker, propelled with strength and purpose by a swinging, Art Blakey-like rhythm. One horn cuts through the sound of the other 11 players — and some idle chatter in the crowd — with a tone that's blaring without being brash, commanding without being controlling. It seems an ideal meld of Dizzy Gillespie's bright assertiveness and Clifford Brown's lyricism. It's the sound of trumpeter Thad Wilson, who has led this big band in some form or another for the past 20 years.
[ai1ec post_id="124841″ view="agenda"]
Since 2014 the band has been stationed at Twins, in the heart of U Street, performing every month under the moniker of the Twins Jazz Orchestra, as an 11- or 12-piece group (the full Thad Wilson Orchestra usually rounds out at 16). The band has not accrued the same level of attention as some other D.C. jazz orchestras, but under Wilson's direction it has defined a personal, freewheeling approach to the big-band tradition. It will celebrate its 20th anniversary on Thursday with a special concert at Bethesda Blues & Jazz, where the full Thad Wilson Jazz Orchestra will be joined by a range of special guests, including D.C. saxophone icon Andrew White and internationally renowned guitarist Russell Malone.
Comprising some of D.C.'s finest veterans and hungriest young lions, this big band sounds plenty tight — but its internal energy is livelier than your standard jazz orchestra. The trick is to watch Wilson, 52, who uses big gestures to guide the group in a spontaneous conducting style. It's not that the pieces are under-rehearsed or altogether new. But he keeps the performances active and engaging, staying ready to take the music in new, sometimes suddenly shifting directions. His musicians' eyes are constantly dancing from chart to conductor.
"I'm very active, and a lot of that is because a lot of tunes that I write are very open-ended," Wilson said. "I think that the band really vibes with that, rather than, 'We all sit down, we all play the chart, I count off and get out of the way and let them play.'"
Wilson's brand of bandleading — shepherding, if you will — is more about cultivating intuition and instinct than imparting specific advice. In that way, his group has long served as an institution of higher learning, a "street university" for rising talent, in the words of founding member Reginald Cyntje, a trombonist. Cyntje, now known as one of D.C.'s most distinctive instrumentalists, said that Wilson gives his musicians "the freedom to fall." He added: "You might fall or you might fly. And whatever happens, it's cool."
Those spaces of possibility that Wilson creates allow for risky but utterly satisfying moments of sheer musicality. Later in that same January gig at Twins, as crooner Steve Washington lent his soft, sturdy voice to the bossa nova classic "Corcovado," Wilson conjured a counter-melody on trumpet. It was as if he were distilling some celestial abundance into a clarion line, complimenting the vocal in every aspect.
***
Wilson began studying music 40 years ago, as a middle school student in Montgomery, Ala. He joined his school choir, then its orchestra, and began learning the basics of classical trumpet technique. He discovered straight-ahead jazz after his family moved back to his birth state of New Jersey, when Wilson was a junior in high school. A family friend introduced him to the music of Lee Morgan, Louis Armstrong, Coleman Hawkins, Lester Young and the so-called Texas tenors. In those artists, he said, he found not just great music — he found himself. "It was identity. It started to change my whole viewpoint of being alive," he said. "It just opened up everything."
After studying for a time at New Jersey City University, Wilson began to make forays into the New York scene. He studied with the renowned trumpeter and educator Jimmy Owens, and joined bands led by drummer and longtime Dizzy Gillespie collaborator Charlie Persip; honking tenor saxophone icon Illinois Jacquet; and hard-bop trumpeter Cecil Bridgewater. In the early '90s, Wilson moved to Atlanta and began gigging around the R&B, hip-hop and jazz scenes, often with pianist and vocalist Johnny O'Neal.
Wilson started his first orchestra there in 1995, seeking to utilize the lessons he had learned from observing O'Neal, a virtuosic player who approaches each performance afresh. "This guy can kill the same tune 50 different times, and each time it's got a whole different kind of look," Wilson explained. "I try to do that in the large [band] context because I don't see a lot of people doing that — stretching out and trying to move a bunch of different places." 
In 1997 Wilson moved to D.C., inching back toward the cutthroat scene in New York City. Less than a year after moving to the District, Wilson started pulling together the Thad Wilson Jazz Orchestra. Why, as a new transplant, would he take on the often-Sisyphean task of organizing a big band? "I found it very surprising that the tradition of big band wasn't as household as it should be," Wilson said. "I thought it was important in this town; I thought carrying on the legacy was important from a conceptual standpoint."

Wilson started it as a composer's forum, an institution where musicians could workshop their originals alongside likeminded instrumentalists. To some of those first members, the Thad Wilson Jazz Orchestra became an important wellspring of community and expressive potential. Trumpeter Donvonte McCoy even wrote a piece called "The Renewal of Our Joy," dedicated to the band.
Through venue closings and changing performance opportunities, Wilson has worked to ensure the continued renewal of that joy. The group held court at the legendary One Step Down club in Foggy Bottom until its closure in 2000. The ensemble carried on at the newly opened HR-57 for a time, then became Bohemian Caverns' first house orchestra (a precursor to the namesake Bohemian Caverns Jazz Orchestra). As critic Mike West wrote in the Washington City Paper, "It had become something of a required course for D.C. jazz musicians—most of the scene's regulars have passed through its ranks."
But eventually, a combination of creative disagreements and scarce performance fees tore the group apart, and it split in 2009 in an ugly drama. It took some time for the band to become reconstituted; eventually Wilson found a regular gig at Columbia Station, before landing the orchestra its current residency at Twins.
The list of D.C. musicians who have counted themselves as band members is remarkable, and includes both older musicians who served to set the tone and younger musicians just learning the ropes: saxophonists Fred Foss, Antonio Parker, Elijah Jamal Balbed and Brian Settles; trumpeter Donvonte McCoy; trombonist Greg Boyer; bassists Kent Miller and Michael Bowie; drummer Nasar Abadey; and many others.
As a kind of D.C. jazz crossroads, the orchestra has seen many players come and go. One who has never left the group's orbit is the District's preeminent jazz visionary, Andrew White, who quickly became the group's No. 1 fan shortly after its founding. He has become a kind of always-welcome 17th member, Wilson said, after all the time he's spent sitting in or just supporting from the audience. At 75, White has seen all sorts of groups flicker in and out over the decades, so he holds Wilson in high regard for maintaining his big band for so long. "What's the saying? 'When I grow up, I want to be just like him!'" White said, his giddiness suggesting a deep affection. "He's doing the whole thing."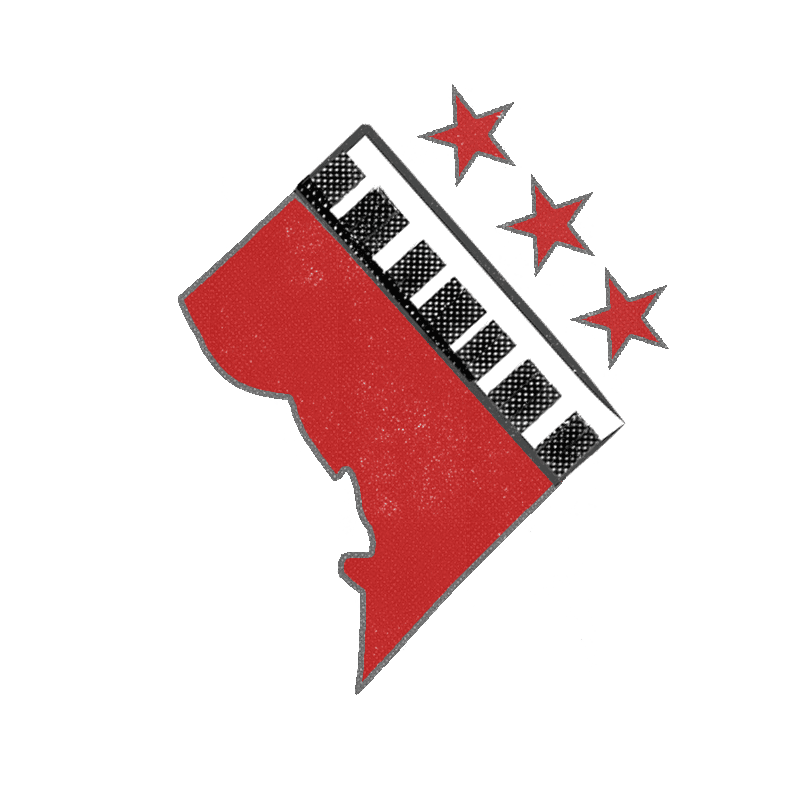 Comments
comments