The outdoor concert season has now hit its peak and is beginning to wind down, but places like the National Arboretum, Kenilworth Aquatic Gardens and the National Gallery of Art (which hosts the annual Jazz In The Garden series) will do their best to keep crowd cool through August. 
Thad Wilson is kicking off August with a bang, leading a big band of some of D.C. jazz's best (including saxophonist Brian Settles, bassist Michael Bowie and drummer Lenny Robinson) at Westminster Presbyterian Church on Friday. Tedd Baker returns to his weekly, Tuesday-night residency at JoJo Restaurant on U Street with Kris Funn and Quincy Phillips (Lenny Robinson held down the fort in his absence). After some fits and starts earlier this summer, the Tuesday jam sessions at Marx Café in Mount Pleasant, which welcomes musicians of all levels, is back to full operation. And at the end of the month, Slum Village, the hip-hop group that originally featured the visionary producer J Dilla, brings its dreamy, jazz-fueled raps to City Winery. 
On top of those shows, here are five more we recommend in D.C. this month — most of which feature local band leaders touting new projects. You can see the full list of concerts on our D.C. Jazz Calendar. 
Shannon Gunn
Monday, August 5, 8 and 10 p.m.
Blues Alley
Trombonist Shannon Gunn is an imaginative musician and frequent bandleader at venues across D.C. She can be found on Tuesdays at Columbia Station, reworking bop classics in an organ-trio format and at other times leading her own big band through simmering soul jazz; she's even been known to arrange Rage Against the Machine for improvising ensembles. Here she celebrates the release of a new album, Gunn's Ablazin'. 
Reginald Cyntje
Friday and Saturday, August 9-10, 9 and 11 p.m.
Twins Jazz
Reginald Cyntje, arguably D.C.'s most agile and expressive trombone player, writes sloping, danceable compositions. His unhurried improvisation style taps long-held feelings, and lulls you into exhilaration. He debuts a new song cycle called Magnetism across four sets at Twins this weekend with a group that features Lenny Robinson on drums, Herman Burney on bass, Elijah Easton on tenor saxophone and Dave Manley on guitar.
Mark G. Meadows and the Movement
Friday, August 16, 8 and 9 p.m.
AMP by Strathmore
Pianist and vocalist Mark G. Meadows is one of the cornerstone keyboardists on the D.C. jazz scene. With his band, the Movement, Meadows also takes the vocal mic, creating music that lands somewhere between the genre-bending fusion of Robert Glasper and the righteous soul of Marvin Gaye and Curtis Mayfield. He celebrates the release of his new EP Be The Change.
Kris Funn & CornerStore
Friday, August 23, 7:30 and 9 p.m.
Sotto
D.C.-based, internationally touring bassist and composer Kris Funn debuted his band CornerStore at the DC Jazz Loft back in January 2012. The group has come a long way in the years since. The band mingles blues and jazz with hip-hop and gospel, creating a rollicking sound that extends the lineage of American music into a funkier future. Funn's bluesy, big-boned bass playing is CornerStore's foundation, and also its lighter fluid. From there, the group's sound twists upward like smoke, kindled by crackling drums and snaky electric guitar.
Mary Halvorson's Code Girl
Monday, August 26, 8 p.m.
MilkBoy ArtHouse
[
Correction:
This concert was listed on the wrong date. It is in fact happening in May 2020. CapitalBop regrets the error.]
Perhaps the most acclaimed guitarist of her generation, Mary Halvorson's voice on her instrument has a subtle power and a corkscrewing, mind-bending complexity. Her group Code Girl mixes atonal balladry, poetry, free improvisation and some of the sharpest melodies in jazz. In one moment, the band can be as chaotic as a summer thunderstorm — a whirlwind of notes and voices— while in the next, it might be as tender as a summer breeze. This iteration of the combo features a strong line-up: Maria Grand on saxophone, Tomas Fujiwara on drums, Michael Formanek on bass, Adam O'Farrill on trumpet and Amirtha Kidambi on vocals.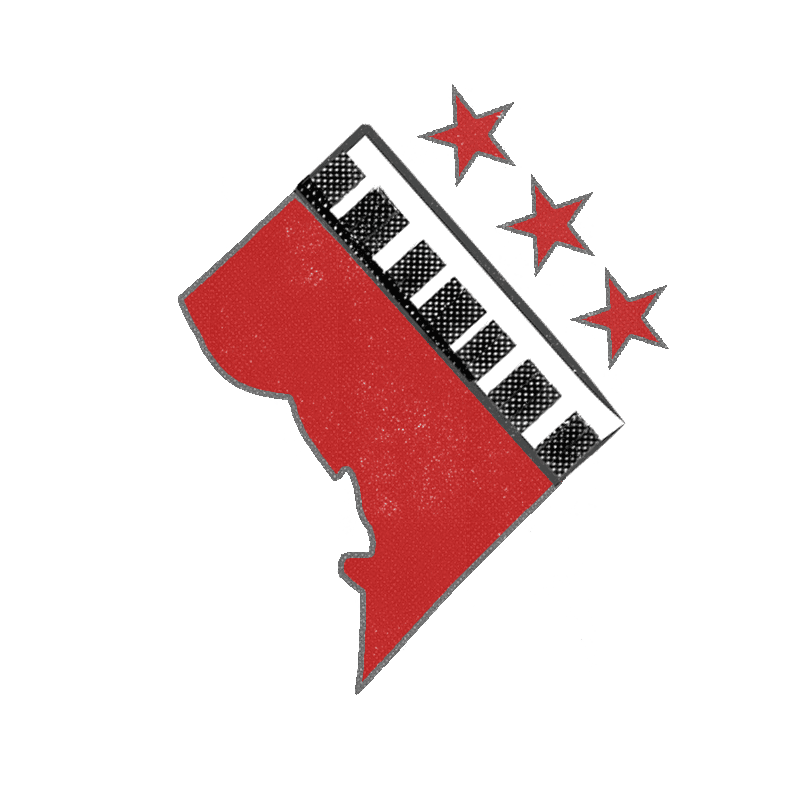 Some listings adapted from text originally written by Giovanni Russonello.
Comments
comments