After the 2016 presidential election, bassist Ben Williams began a new project to address the changing social climate in the United States. The music he wrote was framed around two major pillars: a program of protest songs he performed at the 2017 Congressional Black Caucus Foundation jazz concert, and the "I AM A MAN" signs of the Memphis sanitation workers' strike of 1968. And as he sought to write music of his own, confronting the present-day situation, he went off in search of a new sound.
Williams is the most prominent millennial musician to come out of the D.C. jazz scene. The 35-year-old bassist grew up in the District, studied with local legends like the late saxophonist Fred Foss, attended the Duke Ellington School of the Arts and won the 2009 Thelonious Monk International Jazz Competition (now the Herbie Hancock competition) in an emotional ceremony at the Kennedy Center. As his visibility in the jazz community skyrocketed, he started recording and touring as a bandleader, releasing his debut album, State of Art, in 2011 to critical acclaim, and his sophomore effort, Coming of Age, in 2015.
On Williams' first two recordings, he worked in something akin to a modern post-bop setting, straddling the fine line between traditional deference and departure. But his new conception was based in a different aesthetic. Twisting melodies and explosive solos give way to brooding keyboard grooves and industrial, synthesized beats. And Williams, who recently started writing songs with lyrics, stands at the microphone for the first time in his two decades as a musician, singing and rapping as his fingers blend sturdy bass notes into the foundation. His newfound voice, literal and figurative, plays a prominent role on his third album I Am a Man, which was released in February of this year.
Williams was supposed to show off this new sound at D.C.'s City Winery back in March, but the COVID-19 pandemic put the kibosh on that. Regardless, we didn't want to pass up the opportunity for a check-in with one of D.C.'s most important musical exponents. When we spoke in March, Williams was on a tour bus, finishing up a string of dates with Kamasi Washington, including a hero's welcome at the Howard Theatre in February. Hopefully he'll get that hometown embrace again soon.
CapitalBop: A couple things stood out to me while listening to I Am A Man. First, is there any relation to the Ron Miles project of the same name from 2017? And then, I noted some sonic and lyrical nods to Kendrick Lamar's To Pimp A Butterfly and Marvin Gaye's What's Going On — did any of that play a role in shaping the record?
BW: Yeah, I did check out the Ron Miles I Am a Man and it ended up being a coincidence. I kind of started conceptualizing this project before it came out.
The second [thing] you mentioned — Kendrick Lamar, To Pimp A Butterfly — I think was a pretty influential album to a lot of folks of my generation. I think it really set a bar for collaboration and creativity and it put a lot of pieces together conceptually. It brought these worlds together that I knew co-existed, but just the way they put it together and how open and free they wrote the ideas and a lot of Kendrick's experimentation and just not really being afraid … I definitely aim to make some kind of album with that same kind of feeling of "OK, you can't really classify this as one thing." I love the topics that he covers too. All of his albums really are based on a lot of subjects that are maybe taboo in the community, or some things that we don't seem to express in music.
And the third one, What's Going On: Absolutely on how I write songs and a big influence on me, musically and conceptually. I wanted to deal with off-the-beaten-path topics with this record and I think that's something that he does very well.
He can talk about the environment or war or divorce, just things
that are part of our lives. A lot of music … centers around a lot the same subjects: romantic love, you know? He could give you the same feeling singing a song about the earth, and make you feel as if it's a love song. So that's what I really love about Marvin. Of course, I grew up listening to a lot of his music, because of my mother and my parents; his music was always in our ears. You start to understand more about him — where he's from and where's he coming from and the risk that he took in his own career and his life.
I don't really consider this album so much a 'protest' record…. Really it's more about humanity.

—Ben Williams
CB: So how did this album start? When did you start conceptualizing it and what were the catalysts that really led to its creation?
BW: It was 2017. I did a show for the Congressional Black Caucus [annual] jazz concert that the late John Conyers was responsible for putting on for many years in D.C. They asked me to be the musical guest that year, the featured guest, and I wanted to do something to speak to the social climate. I put together this concert that was called "The Protest Anthology," basically a collection of protest songs from different eras going all the way back to like Billie Holiday, Nina Simone, Bob Dylan all the way up to Common. That kind of got the wheels spinning as far as doing a record speaking to the social climate.
More specifically, the idea for calling it I Am a Man — I was watching the Ava DuVernay documentary 13th, which came around the same time, and there's a montage at the end of the video where she shows all these still shots that tie into the film. And of them was one of those iconic shots from the [Memphis sanitation workers] protest and it went by really quick, it was just this quick flash of the man in the picket lines holding up the "I AM A MAN" sign. I think there was something about that that just stuck with me. There was something about that phrase that I couldn't really get out of my head. So, I sort of used it as the thematic framework: how to dig into the phrase and what I felt that phrase meant to me, what it meant to those men back then and how to bring it to a modern context.
This is the first time I'm singing on an album. There's no previous notion of what I think I'm supposed to sound like or anyone else would think. It's all fresh; I can interpret it and do everything I want to.

—Ben Williams
CB: What does the phrase mean to you? How did you think about it and chew it over and you were writing and recording the album?
BW: Well for me, I think it's such a declarative phrase. It's a response to a situation, but it's more like — to me it feels like it's standing strong in your truth of who you are as a person. So, it's about telling the world, telling your society that you exist, and it's a way of telling them who you are. Back then, these were grown men, but they were often referred to as "boy" as a demeaning term. I wanted to dig into the complexity of what it is to be a black man in the United States — really in the world, but most specifically here.
CB: A lot of the discussion has described this as an album of "protest songs." What did that idea of protest mean to you? How did you think of this idea of the protest song?
BW: I don't really consider this album so much a "protest" record. It's part of it, but I feel that at least half of the songs are … talking about different topics. Really it's more about humanity. The protest part is very much tied into our experience; a lot of our history is defined by the struggle, but we're so much more than that too. That's not what defines us as human beings. We deal with a lot of the same issues that everybody else does and that's why we touched on these topics like spirituality, addiction, more universal topics as well. Again, going back to the big picture, to all the layers of our existence.
CB: That declarative statement "I am a man" becomes a path to explore what it means to be human.
BW: Exactly.
CB: When you started writing, did you picture it in its end form being less of an instrumental record and more this modern vocal and hip-hop fusionist sort of thing?
BW: It actually did start as mostly instrumental tunes. At the beginning I hadn't planned to sing at all but as I started to write, I started to write a few vocal songs that I had originally intended [for others], and the first number of shows I had other singers singing these songs that I was writing for them. I would make these demos, which I would usually do if I'm writing for a singer, and I was sitting with Jose James while we were on tour a couple of years ago and we were doing the Bill Withers tribute project and I let him hear a couple of the demos. He went, "Wait a minute, that's you singing." I was like, "Yeah, that's me" and he really encouraged me to do more singing on my own. He was like, "Yeah man, you got a great voice, you should sing, man." He can be very persuasive. He helped me build up the courage to do that. I went in the studio and just kind of went for it; I mean the songs are so personal.
Actually, the cool thing about going into it — this is the first time I'm singing on an album. There's no previous notion of what I think I'm supposed to sound like or anyone else would think. It's all fresh; I can interpret it and do everything I want to. The journey of the songwriting, of the material, started with a typical jazz instrumental with different influences, something closer to what I've done in the past — but a couple of songs here and there … were going to be vocal. Then I think at a certain point it just started to feel like it was going to be two different albums, so I focused on the vocal songs and more and more songs started to develop.
CB: Your fellow D.C. jazz ex-pat Braxton Cook started singing on his albums recently as well.
BW: Yeah, he's a great singer too.
CB: Yeah! I'm wondering, because he and I talked about this: Was it at all difficult,m or did it feel like a huge leap to actually sing on one of your records after being an instrumentalist for so long?
BW: For me, it was a pretty bold step. Personally, I'm never afraid to try something different creatively. Truthfully speaking, when you start singing and you're jumping in front of the mic, especially in public and on record, you start to get looked at … and you look at it in a different way. It's hard to describe how that feels. …There's a whole other layer of music that you have to deal with in singing. You're expressing yourself in the purest way. …I'm still getting used to it, but I'm enjoying it. A lot of it is just kind of believing that you can do it.
CB: Can you see yourself bridging those two worlds continuously, dipping in and out of vocal and instrumental jazz?
BW: I plan on doing more of it and seeing where this path takes me. For me it's like — I'm picking up all the pieces as I go along so it all becomes one, big home. What I'm really enjoying about this is: It's kind of expanding my scope so I can think like a pure singer-songwriter, approach music like that. On the other end, I can keep it as jazz bass player guy. So in the end, what becomes who I am is everything in between that. It gives me a lot of room to work with. It's very liberating, actually.
One of my heroes actually is Meshell Ndegeocello. She's a really great example of … existing in this wide scope, having a wide range, but it's all her. It never feels like she does anything that's not integral to who she is.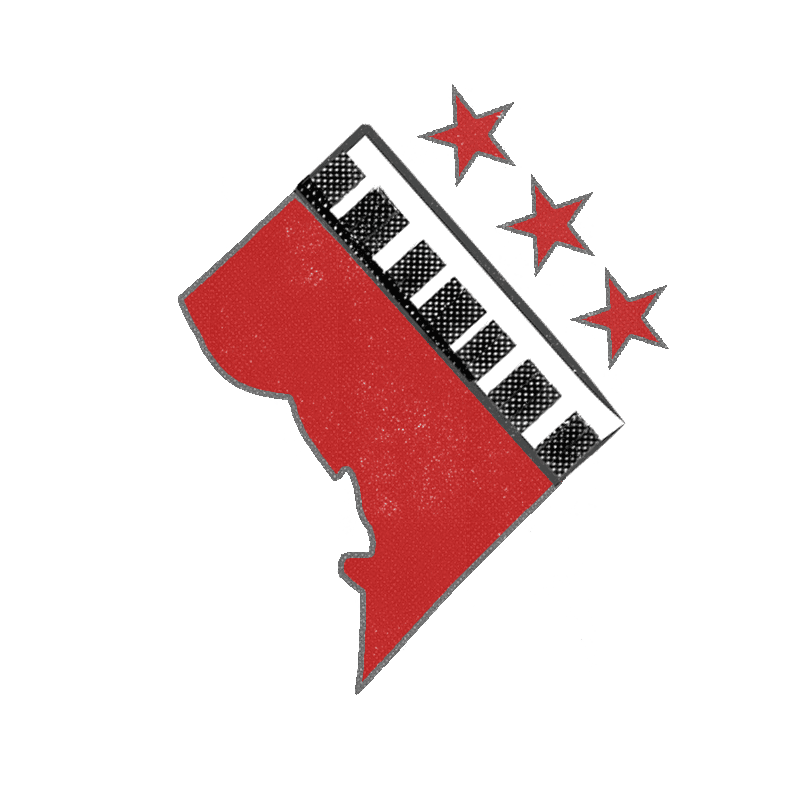 Comments
comments