Across the pop music landscape this year, the album felt like an idea whose time had passed. Artists nowadays tend to release tracks as they make them, feeding the constant demands of YouTube and SoundCloud and Twitter. When D'Angelo hit us with a surprise holiday gift this month, it felt almost like a last-minute appeal on behalf of the full-length disc, as much as proof of life for the singer himself. But you can find equally hopeful signs by looking closer to home: All year, artists across the D.C. jazz scene have been putting out albums that make powerful artistic statements, surrounding themselves with excellent local side musicians and showing the many facets of their own creativity. There's something about the range of what the album allows an artist to do that still appeals.
That's not to say that we haven't seen fabulous innovations from within the form. Some of the records on this list feature tightly wrought, straight-ahead swing rhythm, but few treat that as their bread and butter. At least one of the bandleaders below compiled his album from home, recording the various contributors independently and mixing things together into a striking final product. Another took compositions that had been brewing for years, and let them all merge into a starkly varied, neatly interwoven collection. A handful of the artists on our list used the project of an album as the rationale for getting together with big-name collaborators, developing a repertoire and a group sound along the way.
As D.C.'s jazz and creative music scenes continue to grow, feed into one another, touch new audiences, and suggest new possibilities, the old-fangled album remains an ideal way of immersing yourself in the dispositions defining the present day. For a sense of where things stand in improvised and revolutionary music today, read on.
5.
Paul Carr
B3 Sessions (DC-NY)

What is the measure of a man, when that man's Paul Carr? The Maryland-based tenor saxophonist runs the Jazz Academy of Music, where he has trained thousands of young students over the past decade-plus. He is executive director of the Mid-Atlantic Jazz Festival, an important gathering and rallying spot for straight-ahead jazz in the area. And then there's the way Carr plays his horn—with a sprightly, entreating power. Carr always keeps good company, and on his latest album, B3 Sessions (DC-NY), he is joined by two crack ensembles—one of which recorded in D.C., and the other in New York City. What he calls the New York quintet is helmed by Lewis Nash on drums and Pat Bianchi on organ; the D.C. band had Bobby Floyd on organ, among other contributors. The record is a celebration of the long-running intimacy between organ and tenor saxophone in jazz; its inspiration stems from some of Carr's earliest musical memories, when he was first hearing jazz and soul music as a child in Houston, Texas. The two bands build strong and steady foundations, with Carr dancing, sharp and bluesy, over top. The legacy of Texas-born tenor saxophonists is heavy, but with this album, Carr further proves himself to be an important scion of D.C.'s own tenor tradition—one that includes Buck Hill, Charlie Rouse and Andrew White. (words by Giovanni Russonello)

The year 2014 has been an active one for Brad Linde. While keeping up his duties as a bandleader of the Bohemian Caverns Jazz Orchestra, he has managed to forge at least three new ensembles to explore different avenues of his varied musical approach. Among these new groups, Team Players has perhaps been the most active. Comprised of tenor saxophonist Billy Wolfe, an alum of the BCJO, along with drummer Derek Dickens and guitarist Aaron Quinn, the ensemble released an album of 11 tunes: one standard and 11 original compositions, four of which were collectively written by the quartet. The album's named Draft, and its song titles include "Scrimmage," "Laces Out," "Instant Replay"—all sports references. This band is clearly fond of humor, which shows in the music. Improvisation plays a major role in this ensemble, but the compositions allow the whimsical nature of the individuals to come forth. The twin-tenor frontline of Linde and Wolfe is the highlight of the album, coupled with Dickens' playfulness and the unorthodox guitar melodies of Quinn. As is the case with many improvising ensembles, this is a group best experienced live. However, Team Players' Draft provides a solid entry point, and ought to inspire a visit to one of the quartet's concerts. (words by Luke Stewart)
3.
Reginald Cyntje
Elements of Life

Last year, Reginald Cyntje's album Love earned a spot on our best-albums list. Its thoughtful, evocative blend of instruments and rhythms and cultures—at once fastidious and seemingly open to all possibilities—was pure and revivifying, like aloe on a wound. Most tunes were named for a metaphysical quality or ideal, and you could truly sense the musicians striving to understand and distill all of those feelings. With Elements of Life, his latest, trombonist Cyntje takes the formula in a slightly different, perhaps even deeper direction; if the previous album was his homage to spirits and energies, this one taps directly into nature's motherboard—the earth—with compositions named "Fire," "Water," "Wind" and "March of the Trees." Cyntje's bulbous, patient intonation on trombone slides snugly into the verdant tapestry of his arrangements, all enlivened by Victor Provost's brilliant steel pan playing and Christie Dashiell's wordless vocals. On piano, Allyn Johnson accompanies with sturdy grace, and turns in a handful of solos that manage both boldness and restraint. For a read on how widely this album can range without losing its way, hear the 12-minute track "Sky," which moves from a loping Caribbean beat underneath Cyntje's spare, declarative solo to a free-improvised splintering at the beginning of Johnson's solo, cohering into a groove before dissipating again and giving way to a soft, ruminative passage featuring Provost's pan. When the melody comes back in, Brian Settles' soprano saxophone meshing with Cyntje's trombone and Dashiell's voice, you know the band wasn't chasing divergent paths—it was building a collective, multifaceted momentum. (GR)
2.
Samuel Prather
Groove Orchestra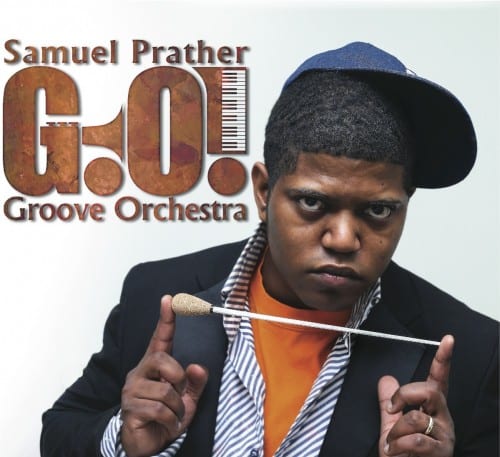 Few musicians in D.C. represent the possibilities and promises of the current moment more than Samuel Prather. The pianist, drummer and—now—record producer assembled his debut album from the confines of his own home studio, recording the parts with various musicians as he could corral them and then cobbling together the finished product on his own. It's not as if Groove Orchestra was done in solitude. He's got worthy contributions from the cream of D.C.'s new jazz crop: bassist Kris Funn, saxophonist Elijah Jamal Balbed, guitarist Samir Moulay, vocalist Micah Robinson and many others. But this record, or a version of it, clearly existed in Prather's head before it was recorded. It's a synthesis of the past 40 years in Black music, with homages to Fela Kuti and James Brown and plenty of nods to Latin jazz and '80s R&B. The connections to jazz tradition are quick but decisive—especially in the occasional keyboard solos from Prather. Sensitive, suspense-building enterprises, they seem designed to set a mood more than exist unto themselves, but they're too delicious to pass unnoticed. This is a producer's record, which means less room for error—Prather achieves what's needed in order to make it feel both flawless and immediate. No wonder the Groove Orchestra has been selling out local clubs recently; hear this record, and you'll want to go out and see the band live. See them in concert, and you'll be glad that when you go home you can still count on a record that does the live thing justice. (GR)
1.
Anthony Pirog
Palo Colorado Dream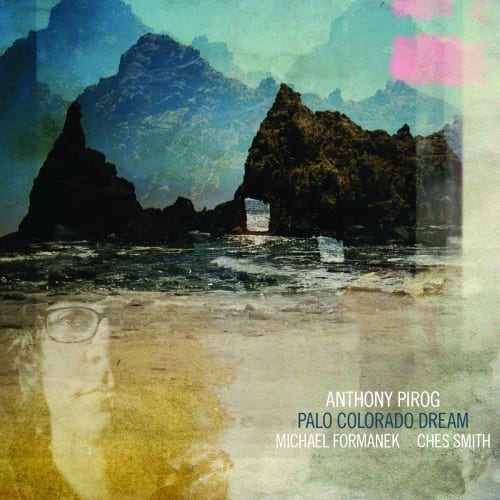 If you have been paying attention to the world of jazz guitar in 2014, then you have heard of Anthony Pirog. Throughout the year, his name has received accolades from publications and audiences across the nation. The hard-working musician this year finally released his debut as a leader, Palo Colorado Dream, featuring well-established left-leaning jazzers, drummer Ches Smith and bassist Michael Formanek. And despite the weight of his band members' reputations, Anthony manages to shine through on his original material, inviting these veterans into his world instead of attempting to inhabit theirs. This record is not a case of using the prowess and means of established musicians to some extra-musical end. Pirog's facility is on par with that of his chosen team. Musically, this album is closer in style to the instrumental post-rock of Tortoise than to any standard conception of jazz. In its sometimes melancholic feel, it sounds like it could be a follow-up to Where Is Home, the latest release from Pirog's duo with cellist Janel Leppin. As with Janel & Anthony, Pirog's trio uses atmosphere as a basis for improvisational structure. However, as soon as Palo Colorado Dream steers into atmospheric post-rock, it quickly shifts to complicated free rhythms and anti-guitar sounds before moving into fiery original jazz guitar trio music. Pirog's influence and musical identity is showcased through this album's varied and challenging songs, each one written by the guitarist. The most compelling aspect of listening to this group is the anticipation; you're constantly listening in a state of positive anxiety, knowing that something is going to change drastically, yet you're still surprised when the change happens. What is of little surprise is the album's success. The D.C. area has long known about the music of Anthony Pirog. It is great to see the rest of the world catching up to the capabilities of one of the finest guitarists and musical minds around. (LS)

DC Improvisers Collective, In the Gloam of the Anthropocene
Noiseless Ensemble, No Noise
Terry Marshall, Arrival
Pete Muldoon Sextet, The Score
Olayimika Cole, L'Ife
Mark Meadows, Somethin' Good
—
Photograph for graphic taken from Roo Reynolds/flickr.
Comments
comments